Changes are coming.  I can feel it in the air.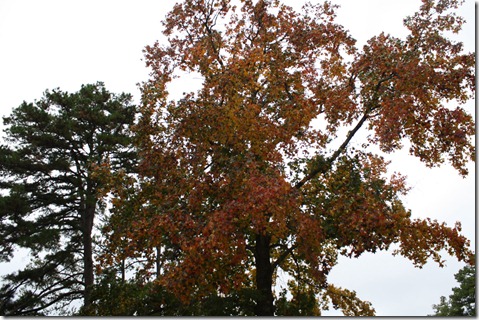 Yay, Fall!  I have fallen in love with Fall.  :)  This is my first time experiencing a lovely, colorful, mild Fall (I've lived in Miami and Pittsburgh – two extremes!). 
This afternoon, after coaching GOTR, I headed over to the clinic.  But first – I stopped off for fresh-pressed juice.  I had "the everything," which literally was everything… kale, spinach, carrots, ginger, garlic, beets, cabbage, and apple.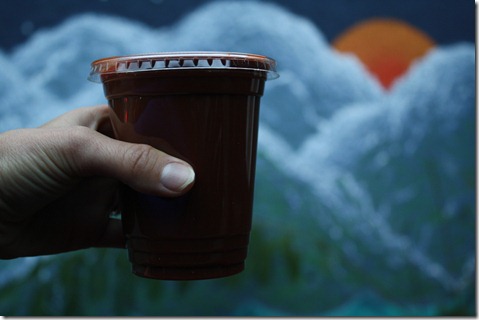 I also ate about 1/2 of this bar.  I love Green and Black's.  I think the espresso flavor is the best (and then ginger).  But cherries was good, too!
(source)
And we didn't get back from work until 8:45 PM.  I dug through the freezer and fridge, but I swear we didn't own one 15-minutes-or-less, easy-to-prepare dinner. 
So, I opted for a healthy takeout alternative.  :)  Chinese to the rescue.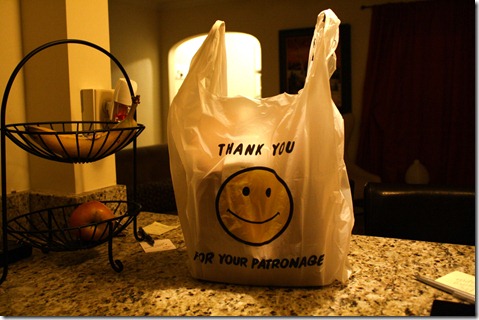 No, thank YOU, Chinese food.
We ordered the steamed vegetables in a light brown sauce + a side of brown rice.  Before I left the house to pick up the $8 entree (score!), I sliced some tofu and plopped it on the George Foreman.  All together, it made an awesome, easy meal.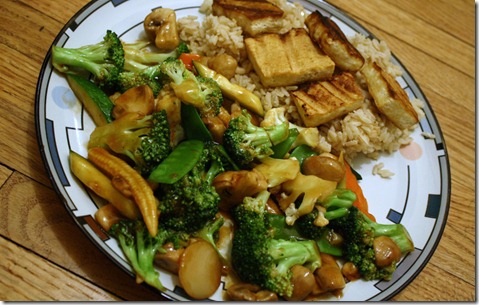 I think I need to think ahead for the week and make a big casserole or something on Sunday night.  I can freeze leftovers and have them in a pinch.  Does anyone else do this?  Any good recipes out there?