Oh, Y2Yoga… You seriously crush my soul sometimes. 
I was yearning for a sweaty workout so I decided to attend today's 90-minute "hot" class, led by the studio's owner (Tanner).  Because I think post-marathon blues are setting in, I was excited to get a really hard workout in… And Y2Yga definitely delivered.  Sweat dripped off my forehead onto the towel, my muscles were quivering, and my arms were begging for mercy.  I <3 hot yoga!
Let's see – begins getting my bootay handed to me in yoga class, the Husband and I also went on a little bike ride.  It's pretty cold here so I had to get creative with my bottoms!
Bike shorts must be worn at all times! Oh, as a side note, those Mizuno pants are fine for riding, but are really irritating for running because there are long zippers near the ankles.  I need long running tights WITHOUT zippers!
Pre-yoga lunch was a whole wheat wrap with refried beans, corn salsa, and sprouts.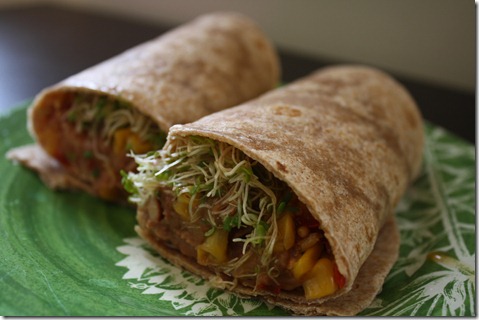 Post-yoga, I inhaled some salty cashews ( + some unpictured olives).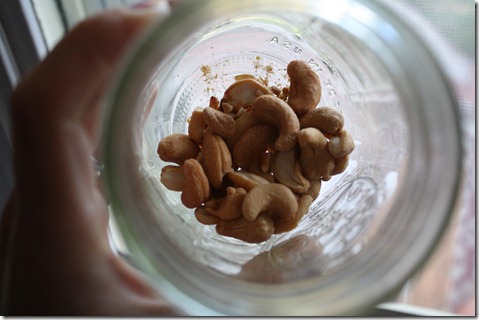 And, after spending oodles of money at Earth Fare (the Husband's favorite place, and my least favorite place – due to money spent), the Husband prepared me a wonderful dinner.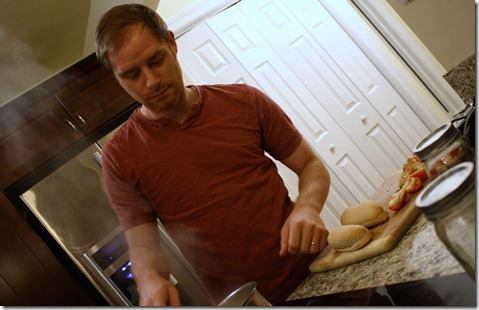 I ate toast while he cooked.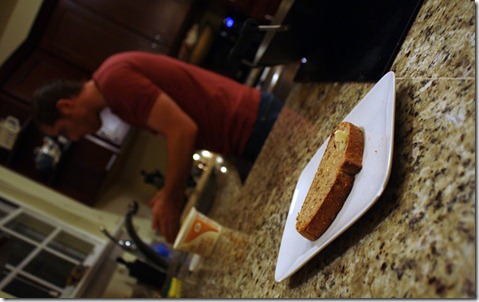 We found these fun vegan sausages at the store by Field Roast.  Normally, I shy away from faux meat products (I'm one of those vegetarians who are creeped out by faux meat that is too meat-like), but I really liked these because of the ingredient list.
(FYI – Vital wheat gluten is also known as seitan, the natural protein found in wheat. It contains 75% protein!)
I had half a sausage with dinner.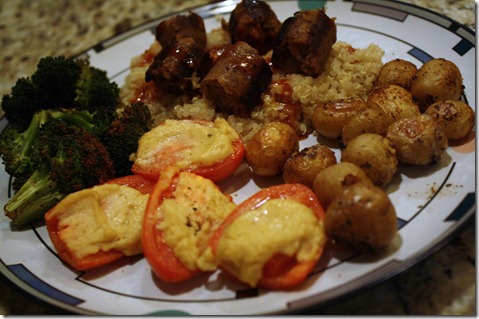 Quinoa, BBQ sauce, and sausage, roasted potatoes and broccoli, and hummus-stuffed tomatoes.
And ginger chocolate for dessert. 
Inaction breeds doubt and fear. Action breeds confidence and courage. If you want to conquer fear, do not sit home and think about it. Go out and get busy.