Hi, friends!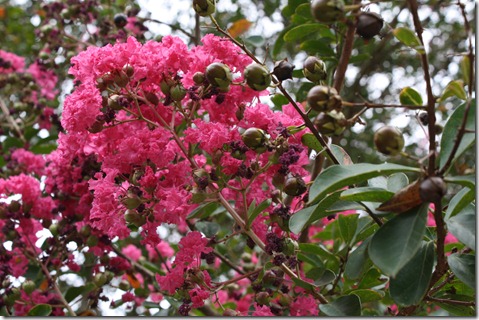 I had a lovely day.  I actually got a ton of work done, which is always nice… sometimes writing goes so slowly.  It was also a rest day for me.  Rest days are so important for marathon training (and fitness in general!).  I was definitely in need of a break today because yoga really handed my bootay to me yesterday.  The back of my legs were so sore and in desperate need of some quality office chair time.  🙂
Afternoon snack was some dates: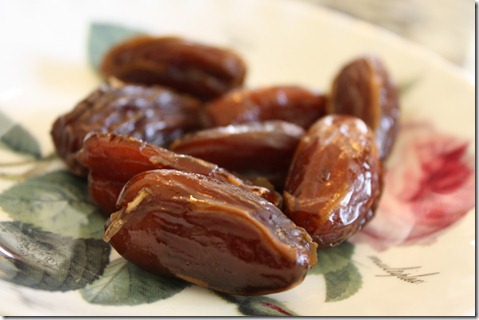 And – I'll admit – I was feeling so lazy about cooking tonight.  I broke all budget rules and ordered takeout.  I felt a little guilty breaking our budget rules (we are trying so hard to only eat out once a week!), but it was SOOO worth not dirtying up the kitchen!  And heck, stir fry always tastes better whenever someone else cooks it.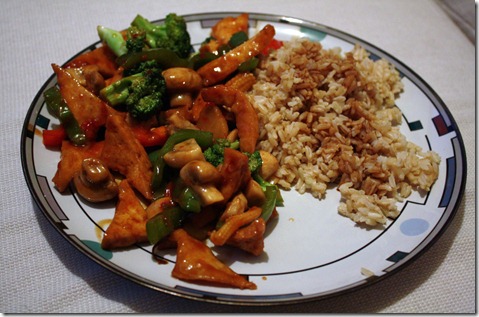 Tofu with mixed veggies and brown rice from the local Chinese place.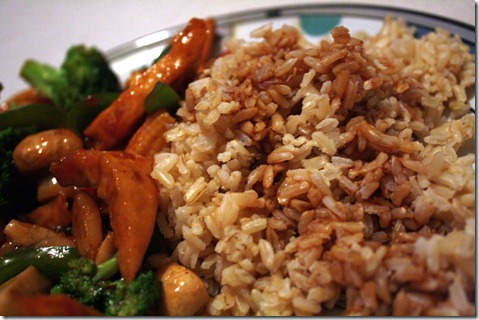 My fortune cookie read, "Somewhere, someone is thinking nice things about you."  🙂
My personal goal is to get to bed early tonight.  I really need quality sleep!
Any other lazy unchefs out there tonight?