I woke up with a scratchy throat; nothing too bad.  I haven't been sick in months, but if it's going to happen, I'd prefer it happened 16 days before the marathon, and not 2 days before.  Positive side, right?
This made me feel much better!  :)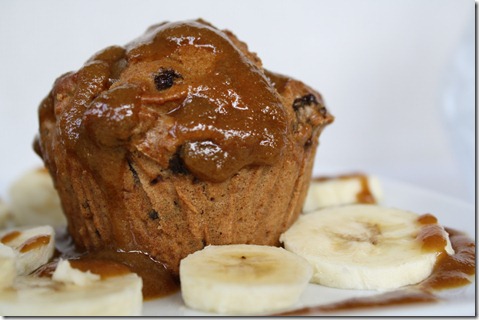 I've always shied away from super sugary breakfasts.  To this day, I cannot understand how people can eat a donut from breakfast and not go into hyperglycemic shock (my blood sugar is very temperamental).   But I think this breakfast is letting me see the light…
While I made some healthy modifications to this Breakfast Raisin Pudding, this lovely breakfast is certainly a sweet treat, and I'm currently experiencing a lovely sugar high.  :)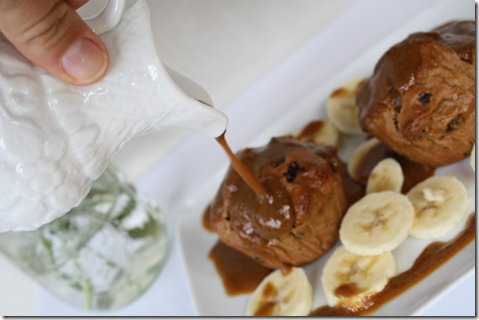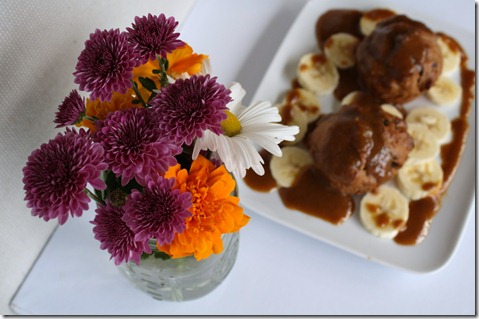 Breakfast Raisin Pudding (makes 5 muffins; adapted from this recipe)
Ingredients for the sauce:
1 cup heavy cream
1/2 cup almond milk
1/2 cup dark brown sugar
2 1/2 tablespoons molasses
pinch of salt
Ingredients for the pudding:
6 ounces raisins
3/4 cup water
1 teaspoon baking soda
1/2 cup granulated sugar
2 large eggs, at room temperature
1/2 cup whole wheat flour
1 cup white flour
1 teaspoon baking powder
1/2 teaspoon fine sea salt
4 tablespoons unsalted butter
1 tablespoon cinnamon
1/2 tablespoon nutmeg
Directions:
Preheat oven to 350.
Combine water and raisins in a small pot and bring to boil for 5 minutes, stirring.  Add baking soda at the last minute.
Meanwhile, whisk butter and sugar until peaks form.
Combine dry ingredients in a separate bowl.
Add eggs to butter mix while mixing.
Slowly add dry ingredients to butter mix while mixing.
Add in raisins, beat on high for several minutes.
Grease cupcake tins and pour mix into 5 of the tins.
Bake for 20 minutes.
Meanwhile (or the next morning if you made the muffins the night before), combine all ingredients for the pudding in a small pot and heavily boil for 15 minutes or so, stirring constantly.  Remove from heat and let stand until it thickens.
Pour sauce over top of muffins and top with fruit.
ENJOY!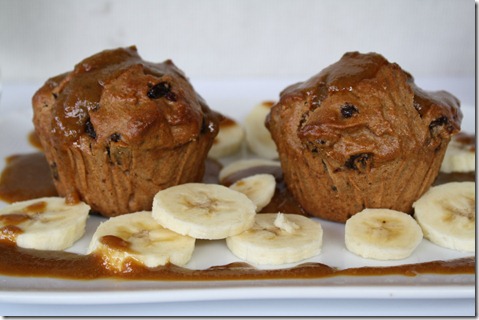 Time saving tip:  I made the muffins the night before and the sauce this morning.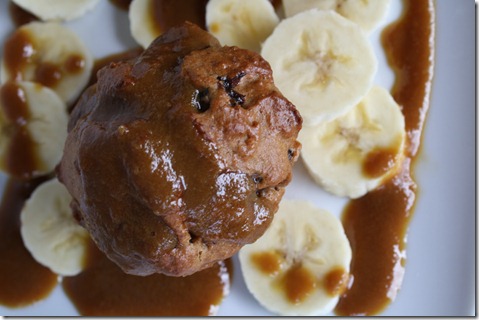 I ate my pudding with 1/2 a banana.  It was SO good, but I only got through one-and-a-half puddings.  The muffins are quite dense (thanks to the raisins and whole wheat flour) and filled me up quickly. 
What's your favorite "sweet treat" breakfast?