This week's long run was suppose to be 18 miles (per the training plan I created for myself) but I kind of always knew that it would really be a 20 miler.  After all, I'm only 3 weeks out from my marathon, and it's pretty much now or never!
For my first (and only) marathon, Megan and I ran our 20 miler in 3:27:48, but that number is kind of deceiving because we really pushed it the last 5 miles (not a maintainable race day pace).  Realistically, it was more like 3:32 or so.  And of course, around Mile 18 of the actual Disney Marathon, my pace completely fell apart, climbing as high as 13:55/mile.
But today was SO different. With a little help from Nicole and Emma, I smashed 20 miles in 3:25:34 – an average pace of 10:17!
(Side note: Emma's trophy is because 1) she's awesome and 2) she won it at the Half Marathon were suppose to do together a few weekends ago, but Jen gave it to me to give to her because she missed the award ceremony.)
(In case you can't tell, that's a painting of Nicole and I! Hehe)
Honestly, I feel like I borrowed someone else's body for this 20 mile run.  I felt so ridiculously strong the entire time.  I took walking breaks every now and then, but at no point did the run feel like torture.  <– Evidence that I've been fueling right and treating my body well!  Good 20 mile runs do NOT happen on accident.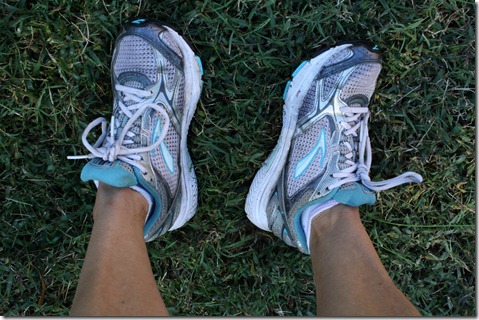 I ran the first three miles with Nicole, and then Emma joined up to do 12 with me (her marathon is in December).  I was alone with my iPod for the last 5 miles, but it was fine!  I actually relished being able to pop my earbuds in and just zone out.
I took walking breaks when I wanted to up until Mile 15, but then I started to walk/run with regularity.  Every mile, I took a 0.05 mile walking break, but it didn't impact my overall pace at all.
Newer runners – don't ever let someone telling you that you aren't "allowed" to walk.  Walking is the bomb!  Repeat after me:  It is OK to walk! 
Pre-run snack was the usual PB sandwich with a banana: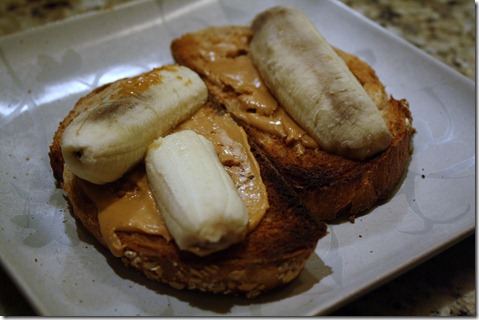 Mid-run fuel included about 200 calories of Gatorade and a bag of dates, which actually worked out quite well.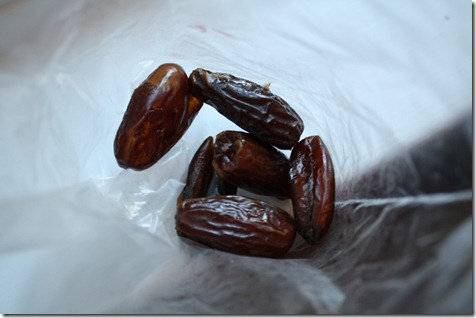 Statistics:
Distance: 20 epic miles
Duration: 3:25:34
Average Pace: 10:17
Came home, ordered Thai food, showered, and then walked to get Thai.  Yes, walking to get Thai food after running 20.0 miles is kind of a sick joke on your legs.  But the place is sooo close to my house that getting into the car felt like a waste of time.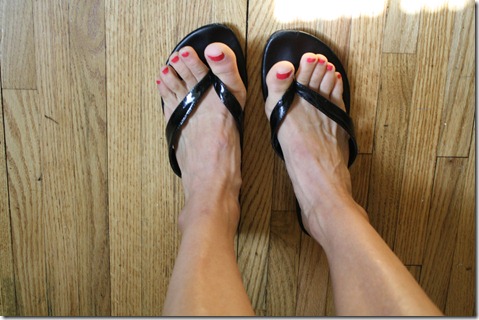 No, Thai food.  Thank you.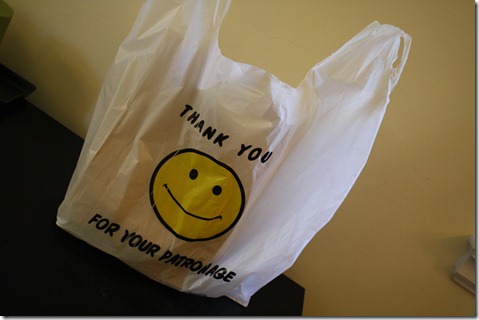 Wonderful bowl of Tofu Pad Thai with extra veggies, extra sauce, and a spring roll on the side.  More food will be going inside my belly as soon as there is room!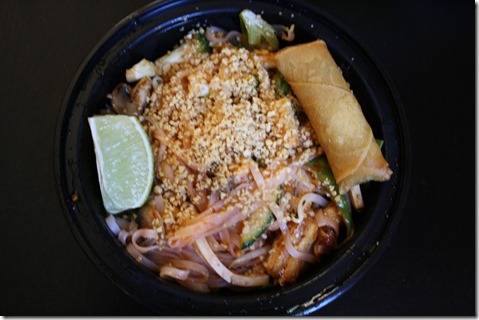 Feeling on Cloud 9… Marathon, here I come!  Only 3 weeks to go!
(If anyone else is going the Spinx Marathon, Half, or 5K, e-mail me! I'm organizing a pre-race meet-up!)