The girls: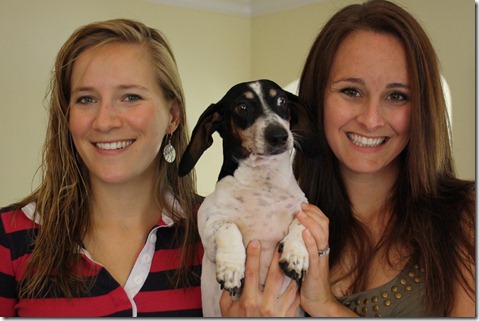 The boys: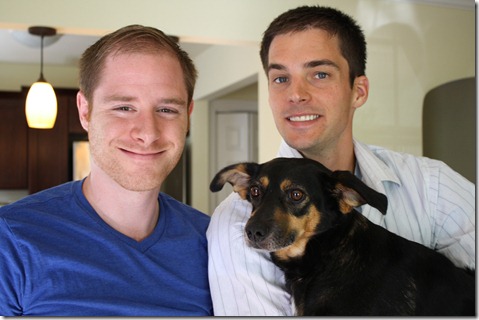 After a week of work, I am enjoying a day off to play with Kath + Matt!  The Husband worked all weekend too, so he's playing hooky as well.
Matt and Kath are pretty fast runners, so when they suggested that I join them for a 6.0-mile jaunt, I hesitantly agreed… after I made them promise not to go out too fast!  I managed to keep up though for 6.0 miles.  We finished up in 57:00 minutes of so.
Everyone came home, showered, and got to work in the kitchen for lunch.  Everyone tackled one part of lunch:
My plate: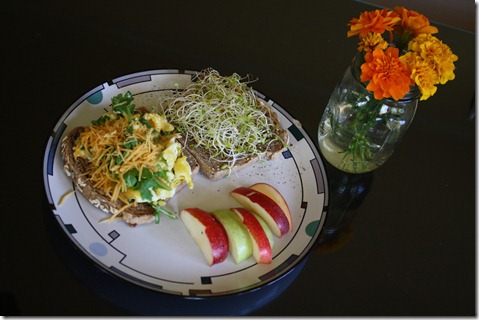 An egg, cheese, mustard, sprout, and arugula sandwich on lovely Great Harvest bread: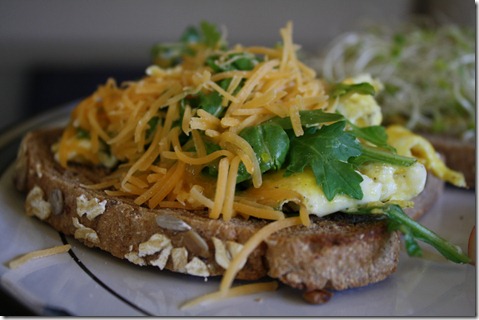 Apple slices from Virginia: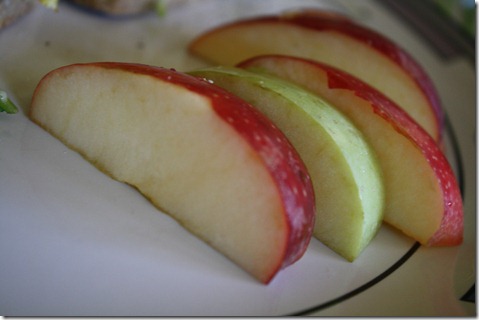 And a little smoothie, which contained almond milk, peanut butter, brown rice protein, spinach, cinnamon, flax, and Nesquik: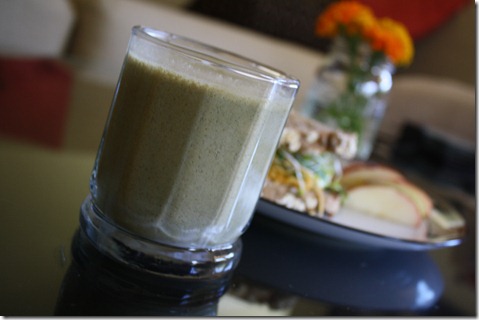 Off to go play!