Wish that I was on ol' Rocky Top, down in the Tennessee hills, aint' no smoggy smoke on Rocky Top, ain't no telephone bills…
Rocky Top, you'll always be home sweet home to me! Good ol' Rocky Top, Rocky Top Tennessee, Rocky Top Tennessee…
(If you have no idea what I'm singing, check out this.)
Yeeehaw!  I love Tennessee.  Today was a day of nature, sun, family, and food.   My mom and I went on a 4.0-mile hike with little James (Maggie stayed home; her legs are too short).  It was a great way to relax my legs after yesterday's 12.0 mile run, but it was a little tiring by the end!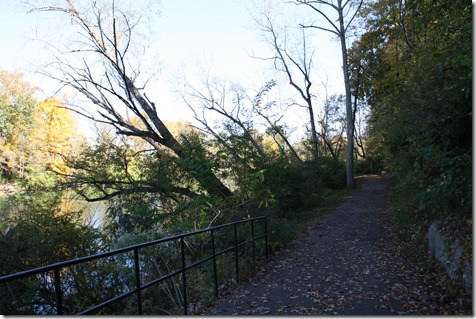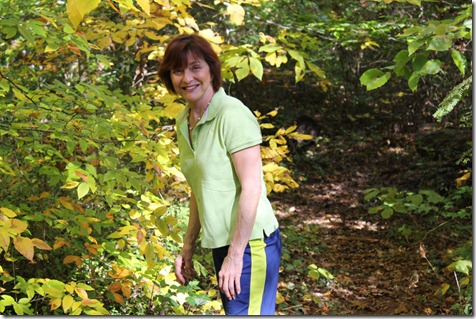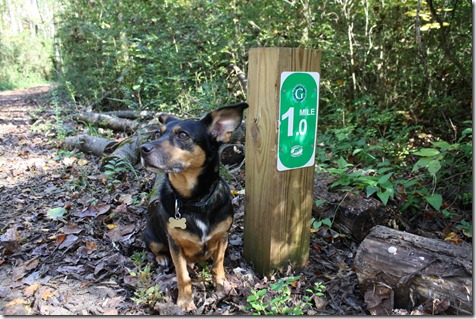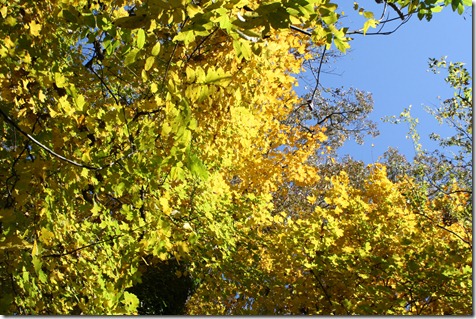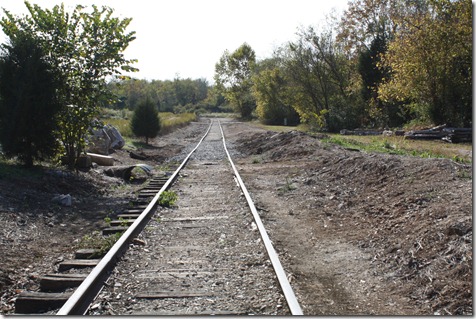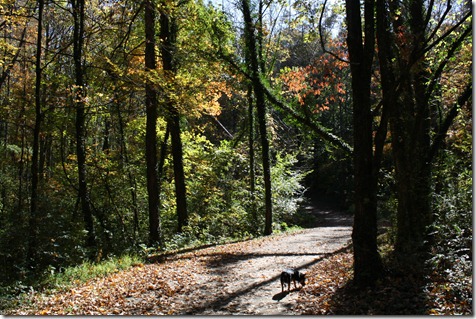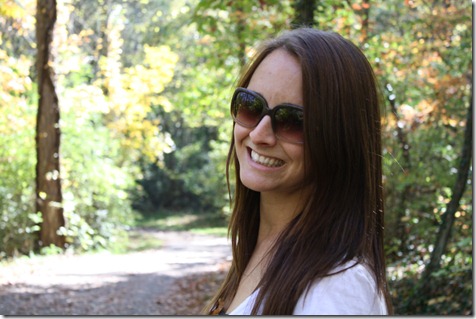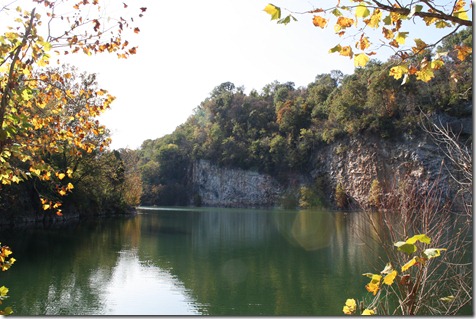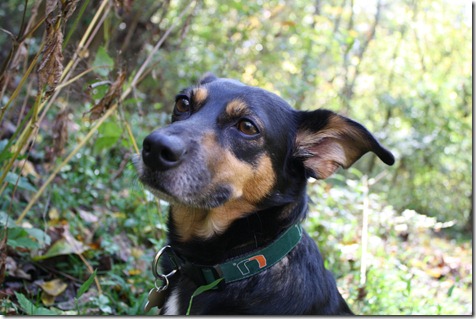 The only problem with climbing up that quarry rock was trying to get down.  Going up wasn't bad, but I turned around to head back down and thought, "Wow, that was really stupid."   It was higher than it looked from the ground!  All I could think was "do not hurt yourself seven days before your marathon… do not hurt yourself seven days before your marathon."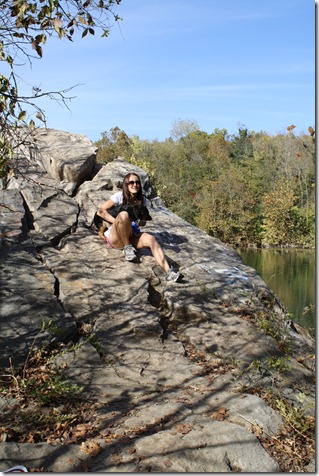 James forgave me for dragging him down the quarry (he sprinted up it!) after I let him chase squirrels through the forest.  🙂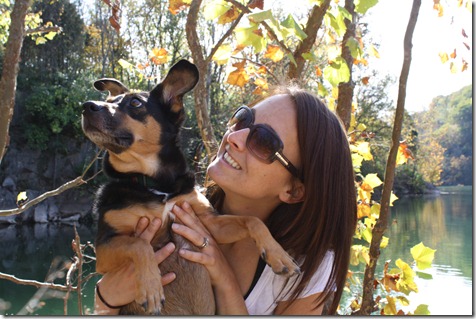 Prior to our hike, my mom and I munched on leftover's from last night.  Here's the quiche recipe.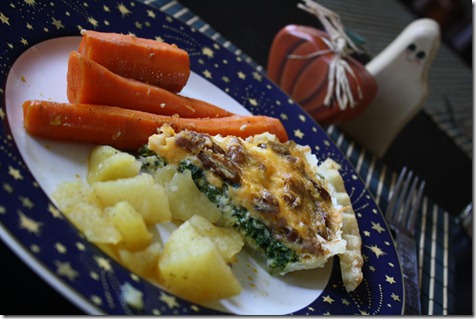 With cornbread, too.  Of course.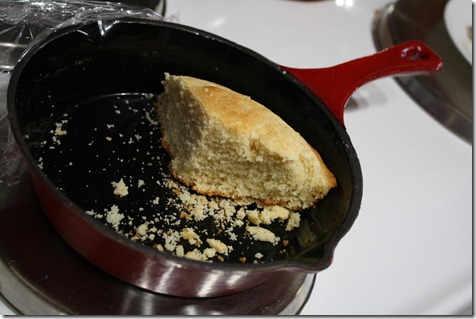 And we grabbed lattes because I was dragging.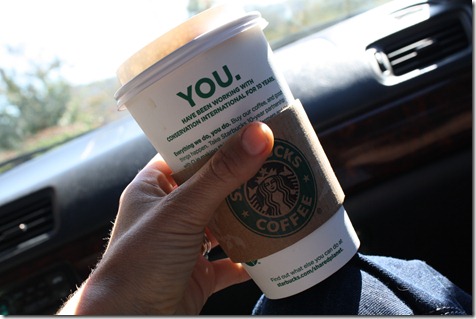 We rushed home and began to prepare a beautiful feast for our family.
My mom is really good at setting themed tables.  I need a dining room table so I can do this, too – themed coffee tables don't have the same impact.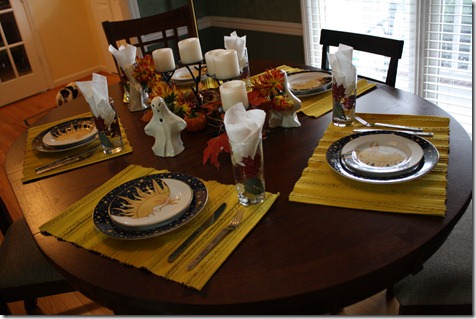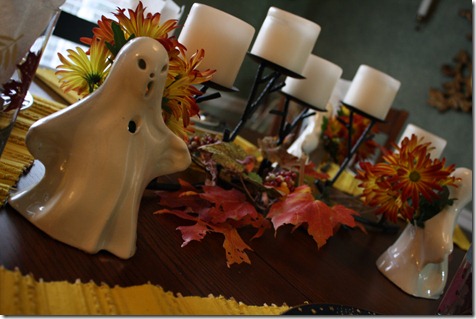 Dinner was a team effort.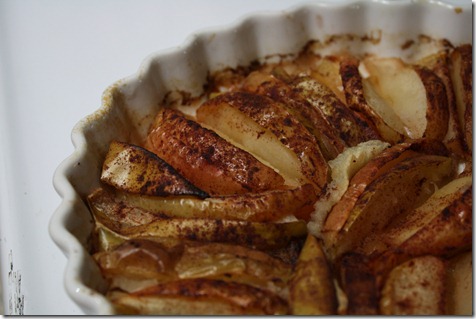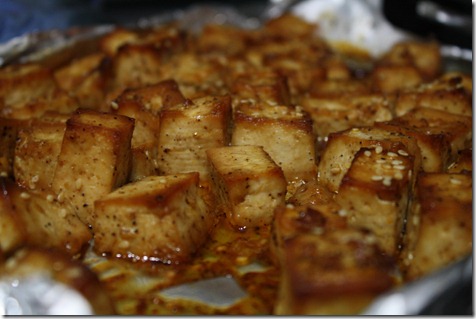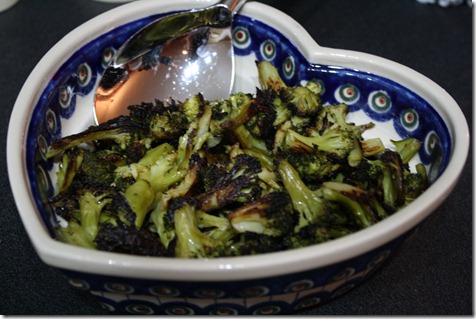 My plate:  Perfect Baked tofu, sweet potatoes, broccoli, bread, roasted apples, green beans.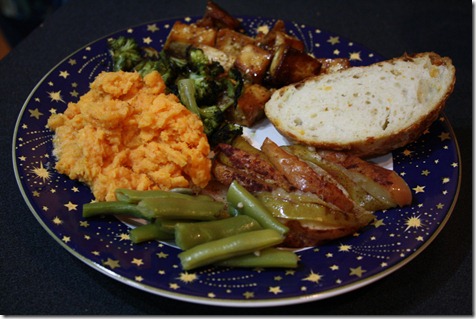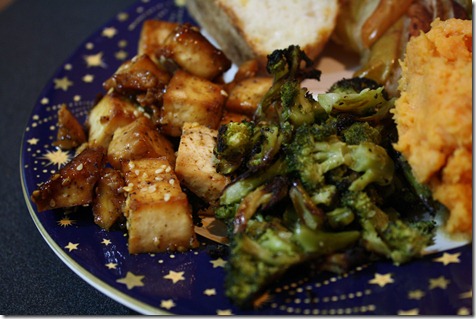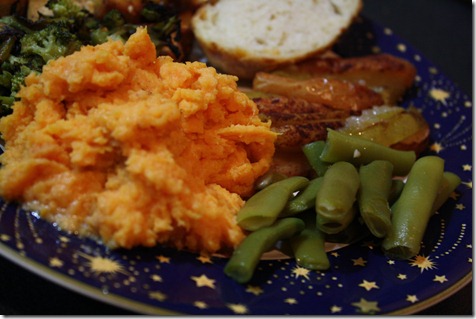 And vino, of course.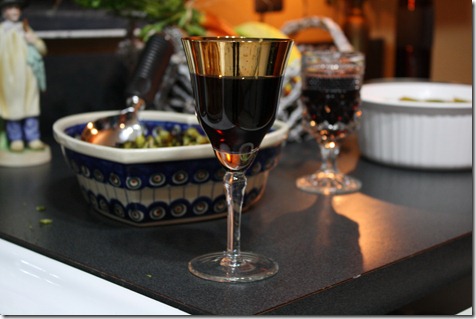 Dessert was some of this ah-maz-ing pumpkin loaf (not homemade, but just as good!):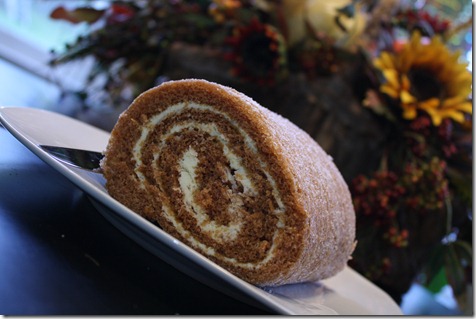 To bed I go!  I'm beat.