My mom and I spent the morning looking up her ex-boyfriends from her 20's to 40's on Facebook.   She dragged out her old photo albums so we could compare the men of the past to the men of today.  She spent a lot of time screaming hysterically and running around in circles in the kitchen.  The idea that we could find her ex from 1972 AND find his wife AND see his children on Facebook kind of blew her mind.   What can I say – we're Facebook stalkers.
My mom at 29: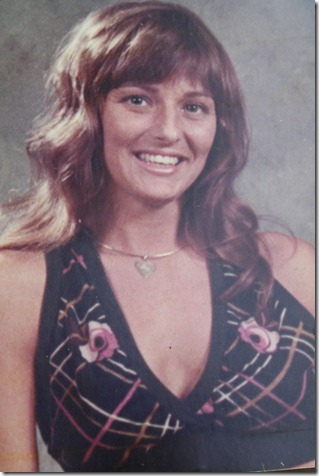 Hottie!
Breakfast eaten while stalking people via Facebook: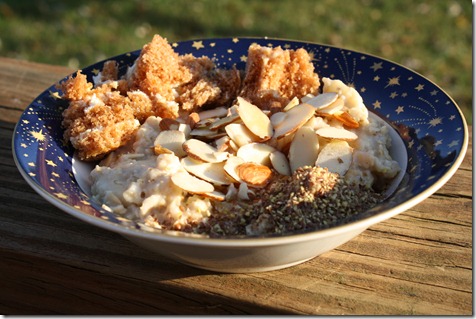 In the oatmeal bowl:
1/2 cup oatmeal
1/2 cup milk
1/2 cup water
1/2 banana
Toppings: almonds, flax, silver of pumpkin roll, maple syrup
Pumpkin roll is the ultimate oatmeal topping.  Word.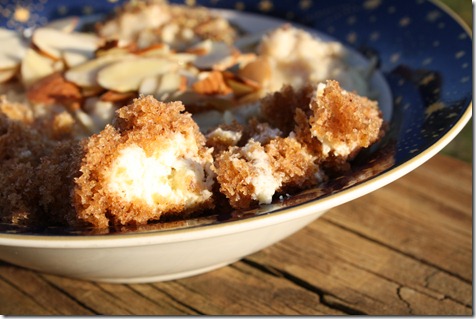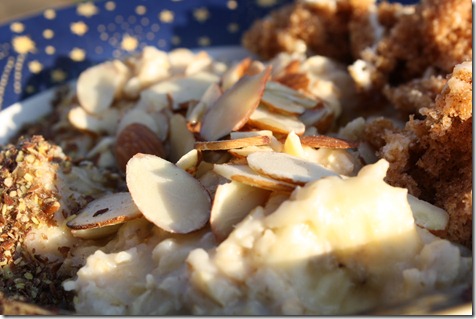 Off to the dog park!