Hello, Duke!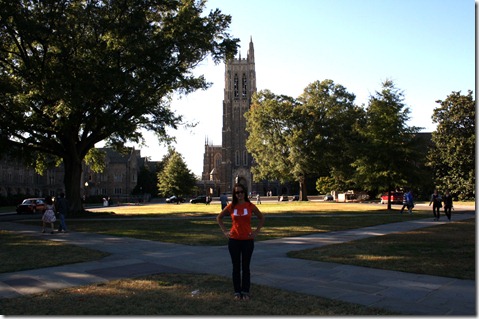 Duke is straight out of Harry Potter. I loved the campus, the dramatic multi-colored brick buildings with gothic architecture.  So beautiful!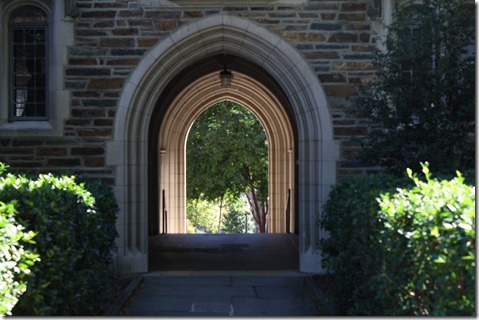 Very jealous of all the prospective students taking campus tours!  Can I please, please go back to undergraduate (and be 18 again)?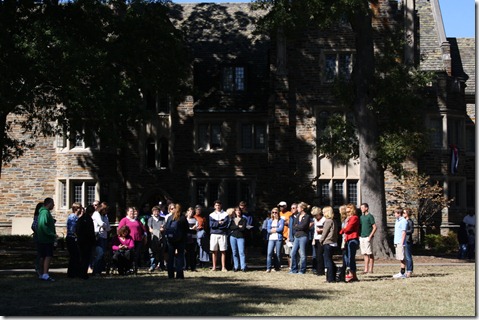 Duke's stadium was a small, open-air arena.  I'm used to watching college games in big professional stadiums, so this was a very interesting and welcomed change.  I really loved the atmosphere!  Almost made me want to cheer for the Blue Devils.  Almost.  🙂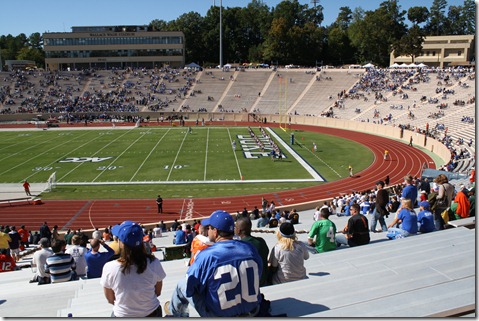 (It filled up.)
Right before we got to Duke, I ate a PB and jelly sandwich and an apple.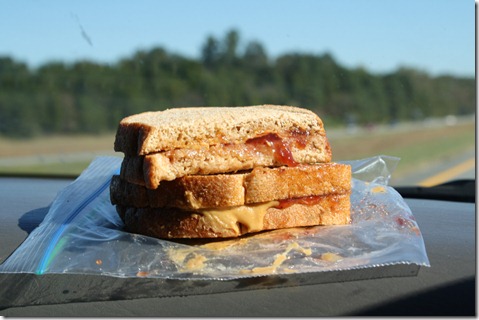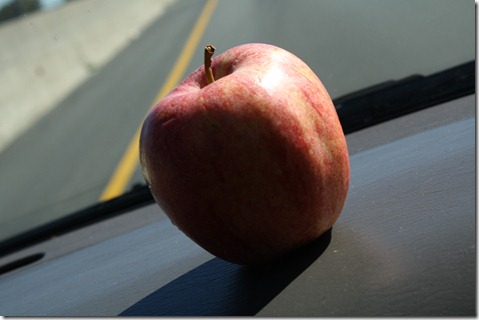 And once we settled into our seats, we watched an awesome parachute show!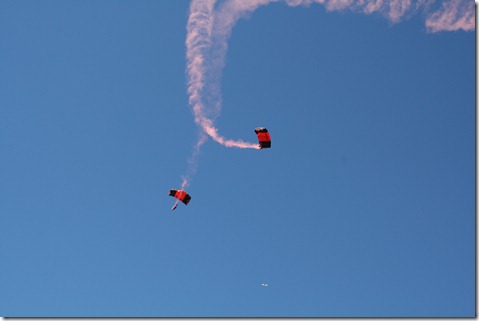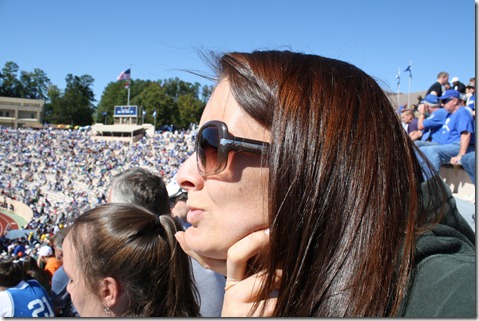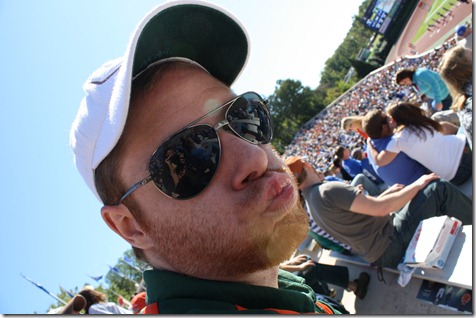 And then I hunted down some of these awesome cinnamon sugar donuts and ate half (so 6 mini donuts).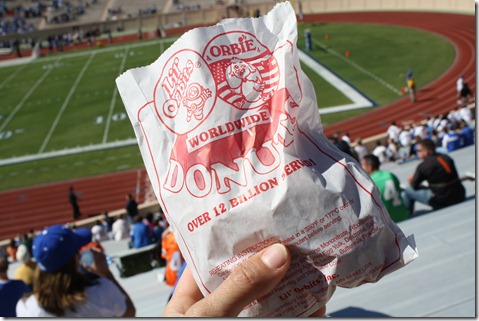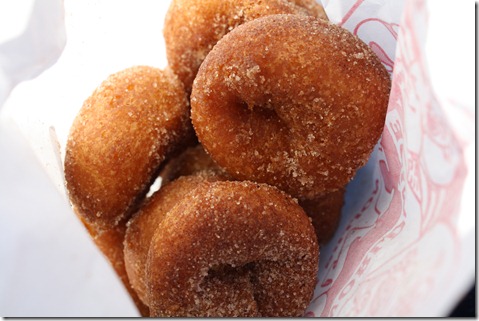 After a wonderful game (Miami won!), we left the beautiful campus and headed straight towards Whole Foods.
We did a search for vegetarian restaurants around campus, but nothing seemed as appealing as the wonderful Whole Foods hot bar.  Oh Whole Foods! I missed you!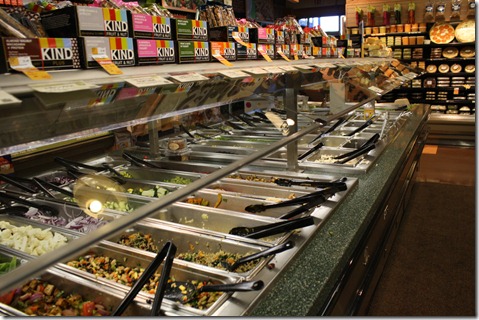 In my takeaway:
Green beans
Sweet potatoes
Tofu
Quinoa mix
Veggies and Spinach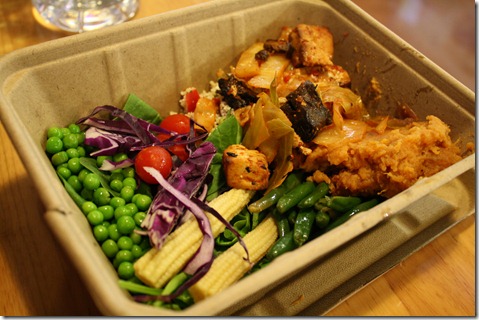 On the drive back home, I decided I finally felt 100% better and called up Nicole to see if she wanted to for a run.  I'm hoping to do 18 miles (my very last run before the marathon) tomorrow but knew I needed to do a test run tonight.  We did 3.0 wonderful miles! Yay, I'm back.
Now, we're relaxing on the couch, and I'm eating chocolate and drinking OJ (extra Vitamin C can't hurt, right?).