11 hours of sleep + numerous tablespoons of garlic later… I am still sick.  Sad face.  No running for me today for sure.
One key lesson when you're training for an event and something goes awry, like illness or family emergency?  Trust your training!  A few days or even a week off of your training plan isn't going to do much damage.  Plans "build in" missed days.  I do really wish I was ending marathon training on a higher note, but alas – this is life.  I've got to trust the training that I've put in for the last few months.
Breakfast: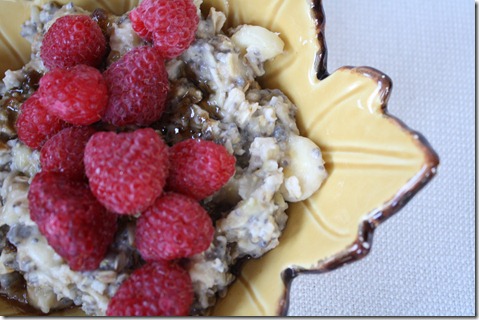 Oh oatmeal.  I love thee.
In the mix:
1/2 cup oatmeal
1/2 cup water
1/2 cup almond breeze
1 banana
Chia seeds galore
Topping: brown sugar and raspberries
And I was super lazy about lunch and basically repeated dinner from last night.  Standing up for longer than 5 minutes totally sucks right now.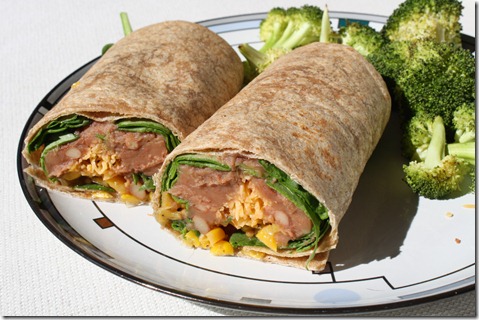 In the burrito: vegetarian refried pinto beans, cheese, corn salsa, and lettuce.  Plus roasted broccoli on the side.  I need my vegetables!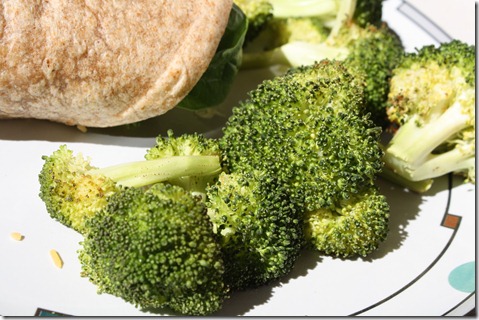 I am currently locked in my office, attempting to write a freelance article on acupuncture.  However, I have total brain fog and stumbled through two really important conference calls this morning, so writing is going pretty slow.
Random question:  When you were younger, what was your favorite book or book series?  I really hearted Sweet Valley High, mostly because Jess was so bad, but in a way I kind of admired.  Elizabeth was too goody-two-shoes for me (and too much like the real-life me to be interesting).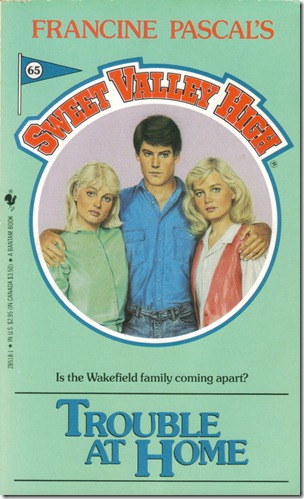 (Source)
Those books were awesome.