Maggie on the outside:
Maggie on the inside!
After weeks of thinking that Maggie's left ribs look a little funny, I freaked out last night when I spent some time feeling around her sides and realized that, yes, her left ribs were protruding.  I spent all night clutching my wiener dog and crying hysterically.  I am extra melodramatic when it comes to my dogs, and I'm not afraid to admit it.
A budget-busting $250 vet bill later… Maggie is fine.  She's just growing extra cartilage on her left side because she favors that side.  Seriously.  At least it's not bone cancer!
Feeling much lighter after realizing my favorite fur-daughter was not going to the farm ten years earlier than I hope, I ran 3.0 miles in 29:11.  It was a glorious, rainy workout.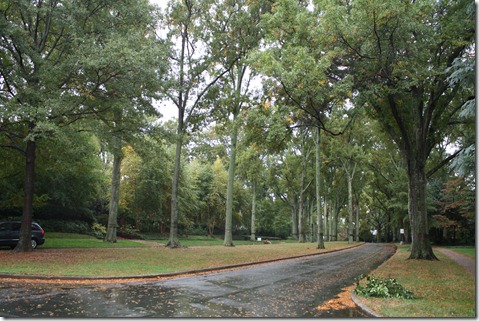 And then I ate lunch.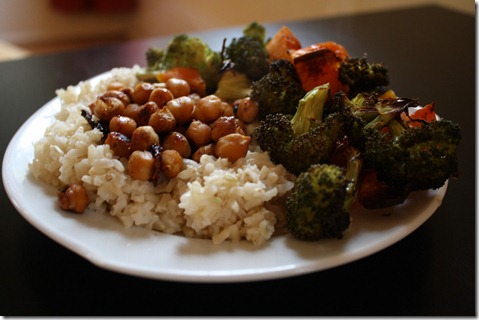 I was recently asked my secret to making rice.   My "secret" is:  pour rice into pot, fill part way with water, cook for 25 minutes, drain water, cook for a few more minutes to remove extra moisture.  It's not very scientific but it works.  🙂
The chickpeas were standout today!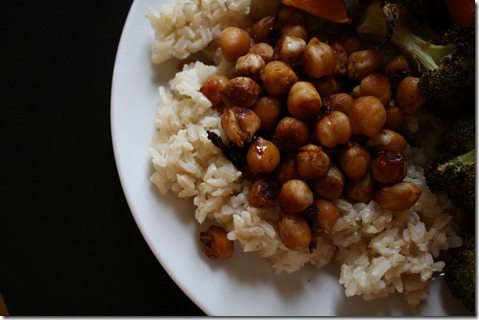 I drained and rinsed about 3/4 cup chickpeas and then let them sit in a mix of molasses + chili powder for about 10 minutes.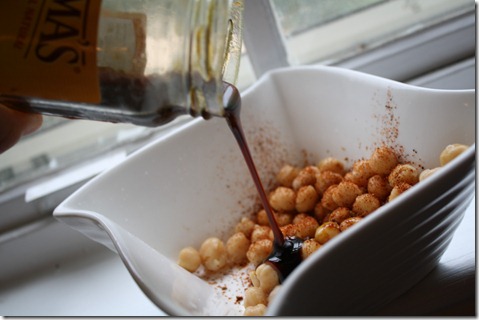 Then, I baked the little chicks at 375 for 10 minutes.  Perfection!
With roasted broccoli and butternut squash, too.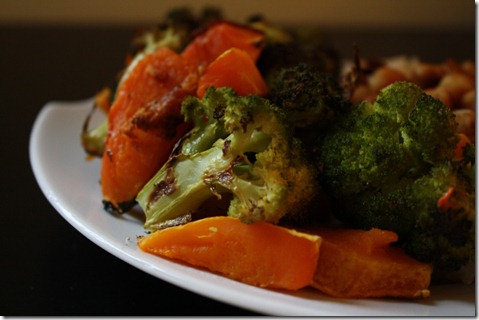 There is work to be done!