Another fun Thanksgiving recipe for you tonight!  After all, it's never too early to start planning your menu.  :) 
The first "Vegetarian Thanksgiving" recipe I posted was Lean, Green Casserole Machine.  Here's veg recipe #2:  Baked Apples!
Baked Apples
Ingredients:
3 apples (I used Honey Crisp + Granny Smith for the first take of this recipe and then Gala + Braeburn this time around)
2 tablespoons butter (or Earth Balance if you want this to be vegan-friendly)
1 tablespoon cinnamon
2 tablespoons brown sugar
Directions:
Pre-heat oven to 375.
Place butter in bottom of heavy pie dish and melt in the oven for a few minutes.
Slice apples thinly.
Arrange apples in heavy pie dish.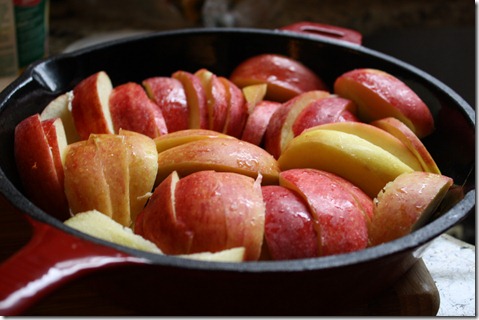 Sprinkle with cinnamon and brown sugar.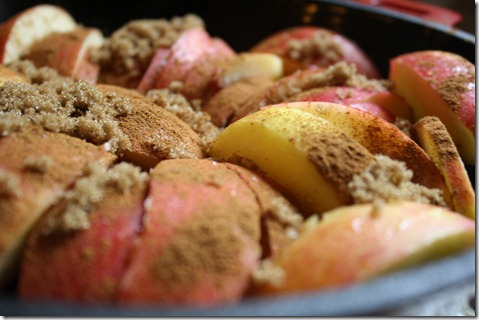 Bake a 375 for 45 minutes. 
Enjoy!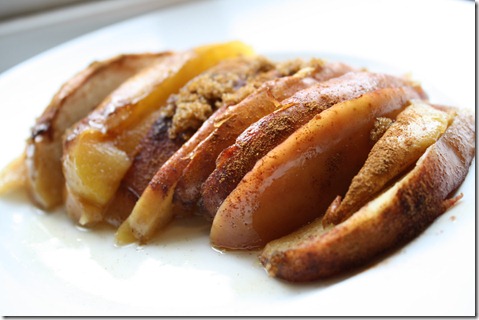 I had a delicious serving of this for my afternoon snack.  I am DEFINITELY making a dish of these apples for our Thanksgiving.  They are divine (and sooo easy to make).
And for dinner, I got to see one of my favorite people in the world – DadHTP.  🙂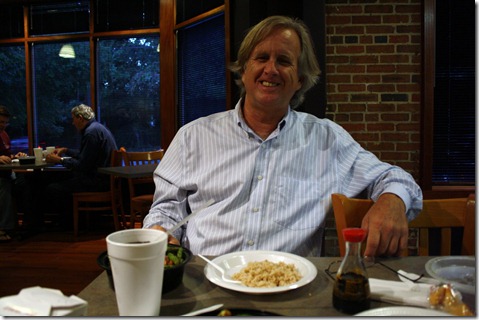 We went out for Chinese food, and we both got the same fortune!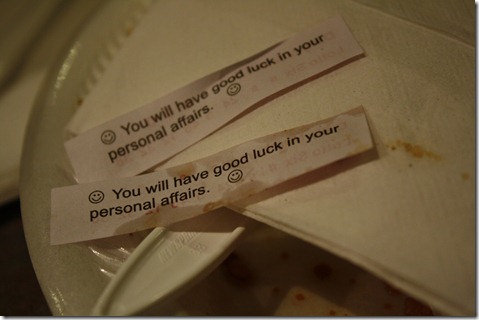 Fail.  It didn't seem very special after that.
I ordered broccoli tofu: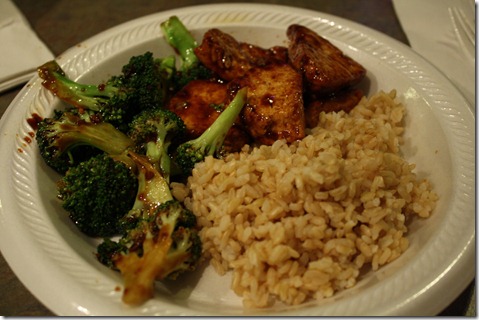 With brown rice: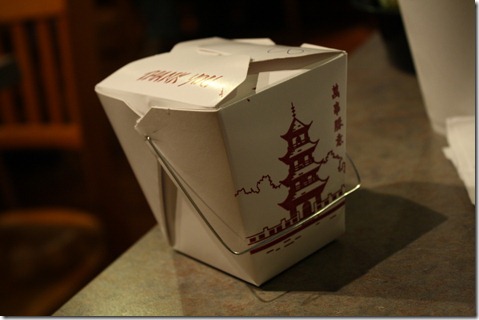 And I went back for seconds: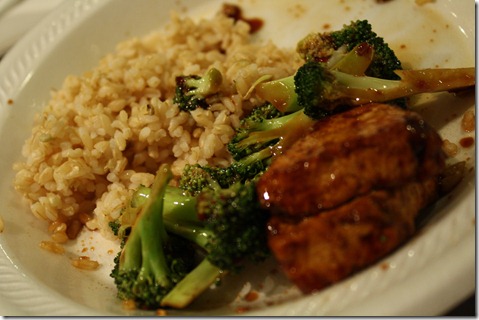 The tofu was really great.  It was simply cooked and the sauce was divine!
I must give the pups a bath, and then it's time for HGTV and bed.  A perfect nighttime ritual, I dare say!