I grew up in sunny Miami, Florida and lived there until I graduated high school.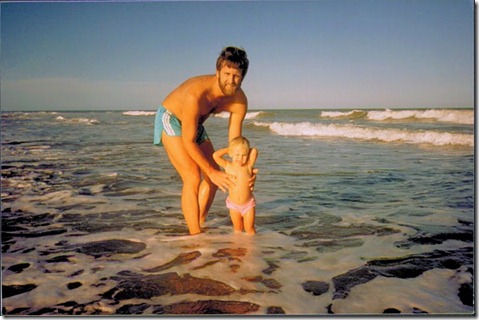 One of the best parts of growing up in Florida (besides the sun and surf!) was the awesome Hispanic food.  
One of my favorite things to eat were arepas, a corn-based bread from Colombia and Venezuela that is often fried and stuffed with cheese.  Think grilled cheese, but better.  They. are. awesome.  Arepas are frequently sold from little streetside vendors.  The greasier the better!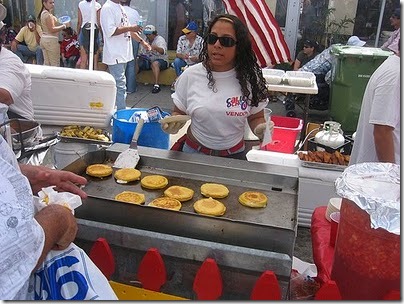 (source)
I was trying to figure out what to do with all the leftover Corn Casserole when it hit me…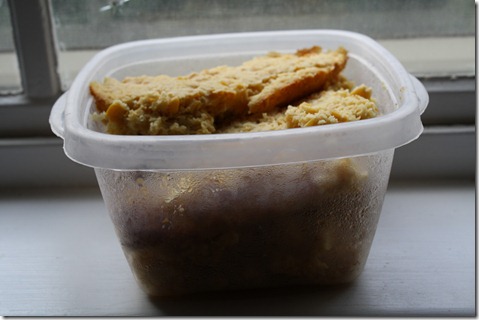 MAKE A HOMEMADE (and healthier) AREPA!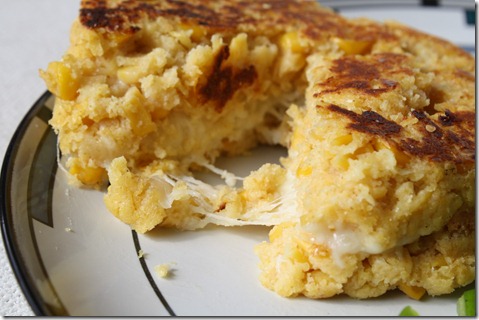 Oh. My. Goodness.  For all that is holy in cheese and corn, this is awesome.
To make homemade arepas, take about 1.5 servings of leftover and cold corn casserole and form into two small balls.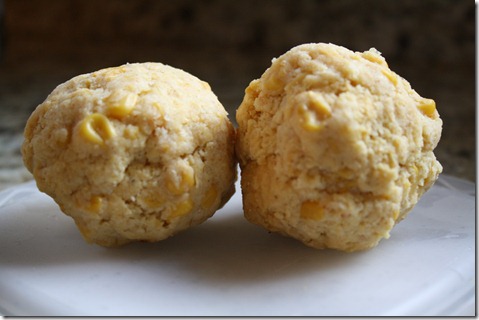 Smash to form flat circles and put a generous amount of mozzarella cheese in between.  I microwaved the arepa for 30 seconds before placing it on the griddle for a few minutes.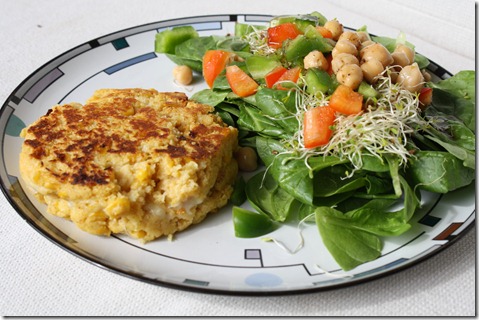 So cheesy.  So delicious.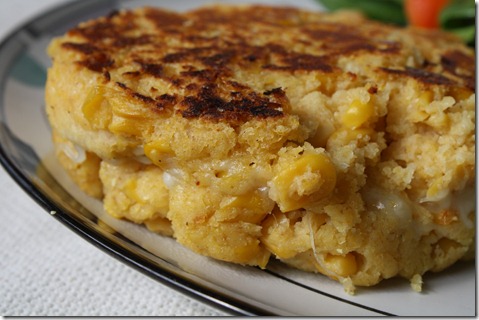 With a side salad: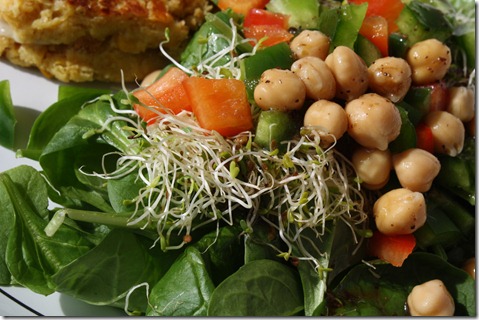 I love arepas!  And other people do, too – there's even a Facebook fan page dedicated to the cheesy treat. 🙂