Oooooh yeah.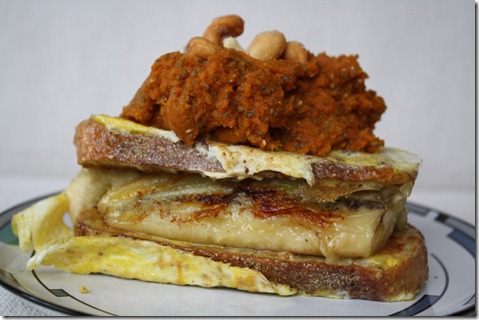 Have you not made the Autumn Grilled Banana Sandwich yet?  Because you REALLY should!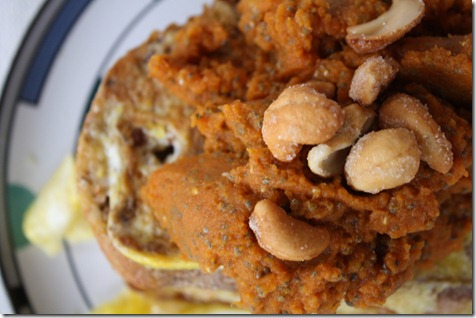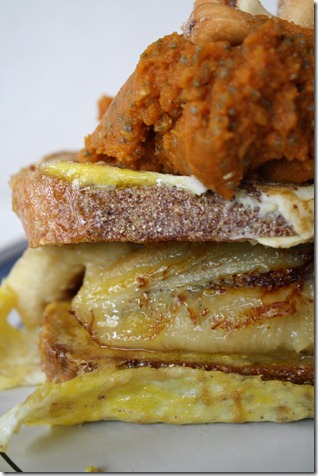 Game Face Redux
I had grand plans to write a post about getting my game face on for my marathon (THREE DAYS – AHHH!).  I woke up and starting to mentally put together my post when I vaguely recalled talking about this before.  Guess what?  I've already written that post!  :)  I guess that happens after 2,600 posts.
Get Your Game Face On:  What To Do The Days Leading Up to a Race
My advice includes:
How to taper
Eating cleanly (no alcohol!)
Eating a few extra hundred calories beginning two or three days before the race to top off your glycogen stores (for endurance events)
Review race website
Check the weather obsessively
Drive to race location or print out a map
Put together a playlist
And lots of other last minute tips
How do you get ready in the days leading up to a race?  What things do you worry about?  I always fear:  not being able to go to the bathroom (sorry if that's too much information, but its a serious concern for a runner!) and getting lost on my way to the race.
PS – The winners of the medal display giveaway are Allie (her motivational mantra is "Can't stop, won't stop!") and Megan (she repeats, "Hills are friends! Hills are friends!")  Congrats!