It's National Love Your Body Day.   Hug it out!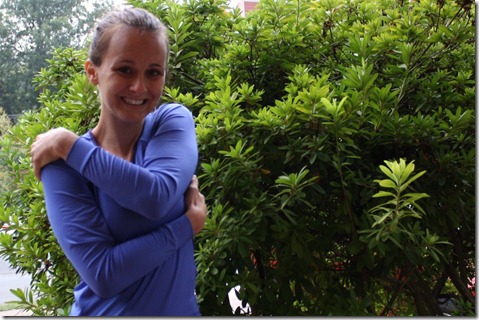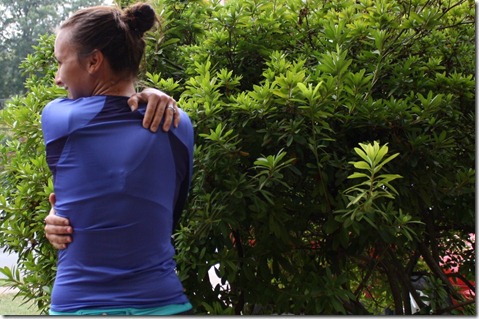 Love Your Body Day is part of Fat Talk Free Week (Operation Beautiful is a featured organization). 
Nicole and I celebrated Love Your Body Day by getting up early to go on a 3.5 mile run.  My worth is definitely not determined by how fast or far I run, but I appreciate my mobility so much.  There are lots of things I often take for granted about my body, but today, I am thankful for the little things… moving, seeing, touching, eating, laughing, kissing, lovin'…  Our bodies are wonderful machines!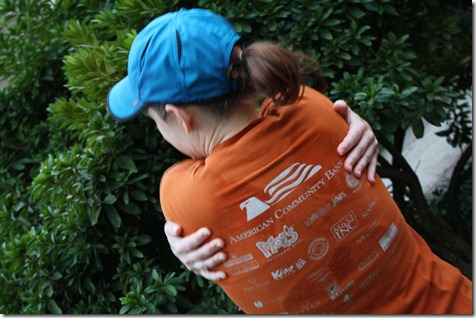 Sometimes, I get caught up in my dark under eye circles or my other "flaws" that marketers have convinced me that I have.  Running the Operation Beautiful site doesn't make me immune to these negative messages, although it has certainly improved my outlook and reaction.  I think it's so important to consciously correct yourself if you catch yourself Fat Talking about your body.  I usually think, "You know what, Caitlin? You're not perfect but you aren't suppose to be.  You're human!"  I replace the negative thought with a positive but realistic thought.  And then I write an Operation Beautiful note for a stranger.  :)  It really helps.
Pre-run snack was toast: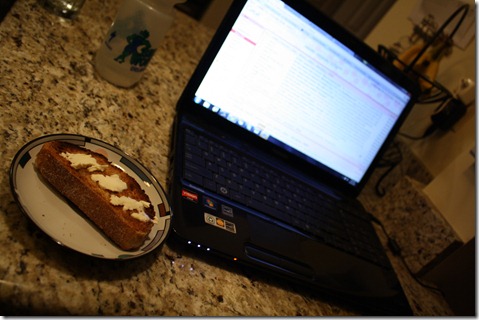 Post-run breakfast was pumpkin oatmeal: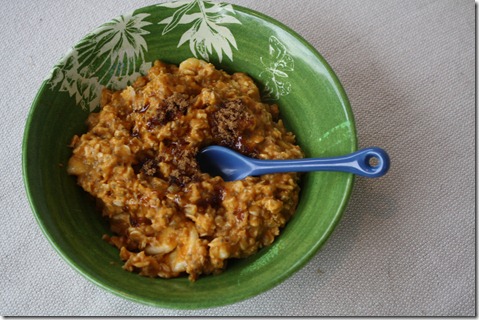 In the mix:
1/2 cup oatmeal
1/2 cup almond milk
1/2 cup water
1/2 banana
1/2 cup pumpkin
Chia seeds
Topping: brown sugar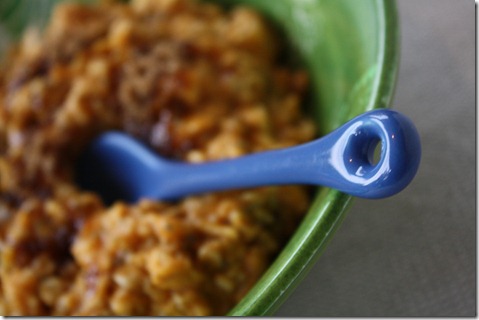 I leave you with my favorite Brendan James song, which is very appropriate for today!
My favorite lyrics:
Stop the seasons drifting by
Stop believing there's no time
Stop your heart from closing off
I think you deserve it all
Love your future, love your past
Love your body, it's all you have
Love your secrets bottled up
But love them more when you give them up.