Today… was one of those days.  You know, one of those days that I did NOT want to go running.  So I didn't.   
When I feel like skipping a run, I factor in several things:  1) Am I training for a race?… 2) Is this a very important training run (like a long one or a speedwork session)?… 3) Will I feel better after this workout or worse?  I'm a firm believer that exercise should energize you!  Otherwise, why are we doing it?  Workouts should be FUN.  I didn't feel like it would be very much fun today, so I skipped my three miler.  And it felt awesome.  🙂
Being stuck in the car for 4 hours was probably a contributing factor to my laziness…
Pre-drive lunch of hummus sammie, fruit, and veg: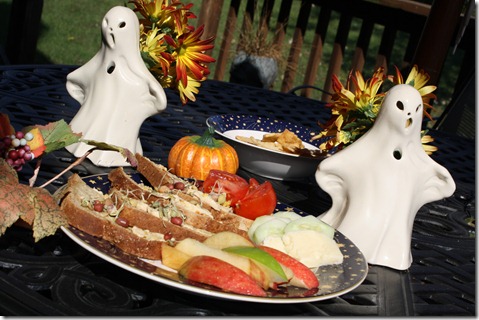 Topped my hummus with these bean sprouts that were literally little beans!  So cute.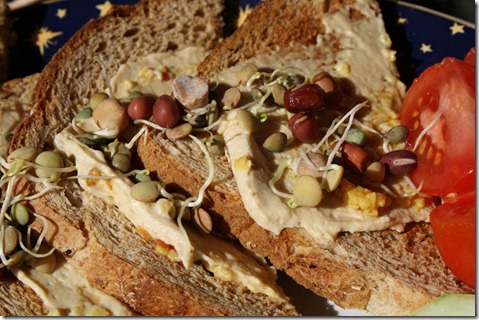 + a tomato, cucumbers, cheese slice, and apple. 
I drove and drove, and I listened to Don Henley: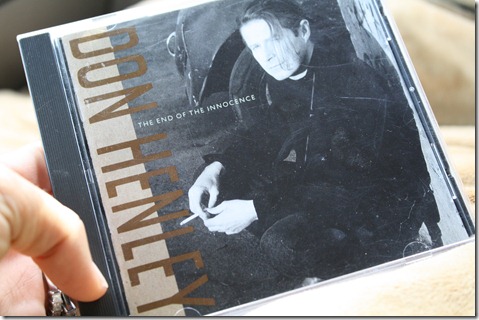 1) New York Minute is the best song, ever.
2) Why is Don smoking a cigarette?  He doesn't even look like he knows how to hold it correctly.
Sing-along snack of cashews: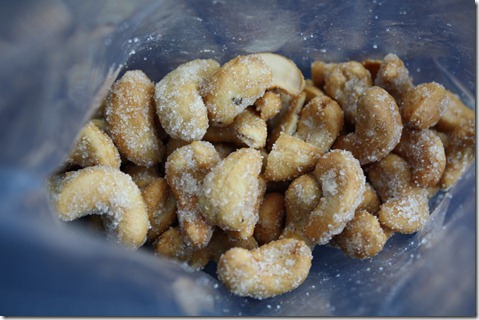 And a pre-run snack when I still thought I was going on a run:
Dinner was courtesy of the Husband.  He made lovely stir-fry of kidney beans, zucchini, broccoli, carrots, leeks, pepper, garlic, and ginger on a bed of brown rice.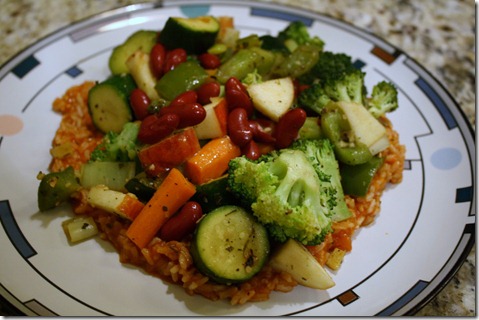 With tomato sauce mixed in with the rice.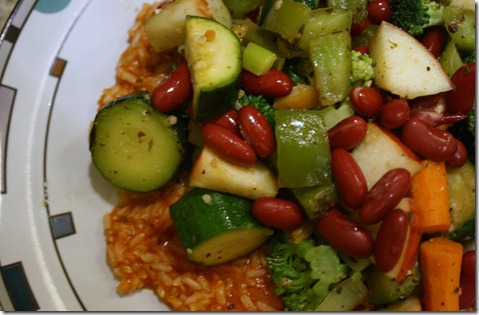 Mmm!  And a big blondie brownie for dessert.   But I ate it too fast to photograph.  🙂
Another week begins!