Since I was waxing poetic about my undying love for Libby's canned pumpkin (yes, there is a pumpkin shortage, and yes, it's not seasonal in some parts of the country… I'm so jealous!) last night, I thought I'd share with you my Top 5 Pumpkin Recipes.  Because pumpkin isn't just for pie!
FIVE: Pumpkin Dip <—Not an original recipe but epic enough that it deserves a shout out.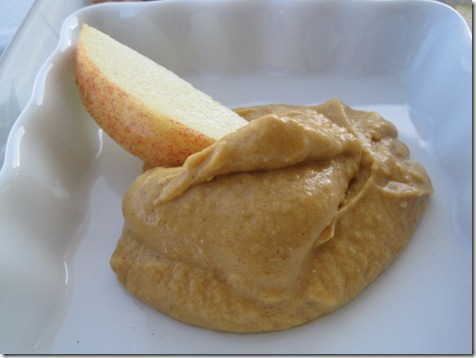 FOUR:  Pumpkin Spice Toasted Quinoa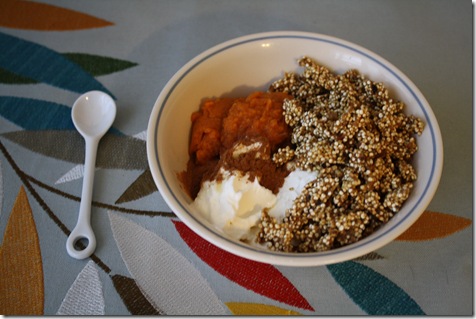 THREE: Sweet Breakfast Burrito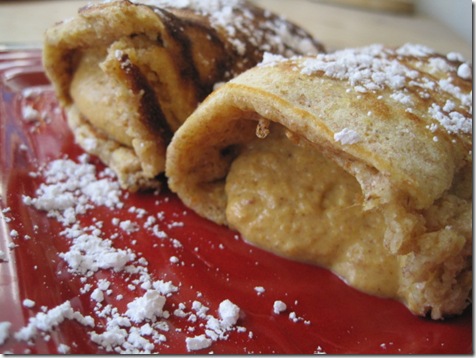 TWO:  Pumpkin Spice Latte Baked Oatmeal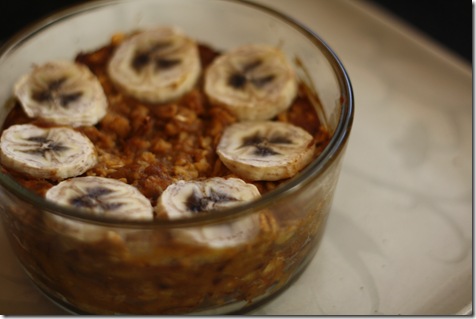 ONE:  Pumpkin Yogurt  So amazing and simple that it was even featured on Women's Day as a favorite healthy snack!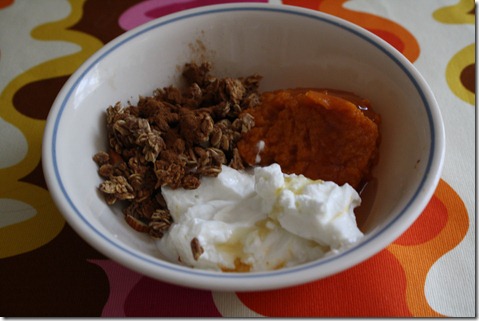 Delicious, huh?  Now do you see why I love pumpkin so much?  It can be savory; it can be sweet; it can be a snack; it can be a meal!  Long time pumpkin!
And although it's not available in Charlotte yet, I thought I'd celebrate my love for pumpkin this morning with another great Code Orange breakfast featuring….
Sweet potato!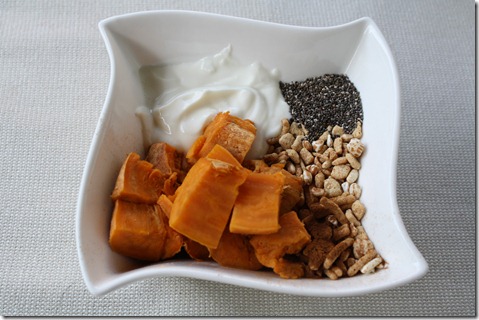 To make a simple mashed sweet potato for use in a breakfast bowl, wash the sweet potato, stab it with a fork, wrap in a wet paper towel, and microwave for 5 minutes or so.    Carefully peel off the skin and cut into cubes, and then pop in the freezer for five minutes or so to cool it off quickly.
Served with Honey Green Yogurt, Go Lean cereal, and chia seeds: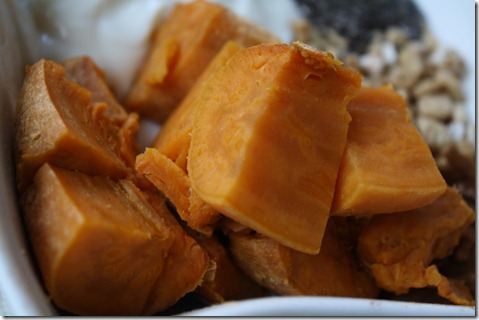 Have a wonderful day!