Everyone, meet Coach Jen: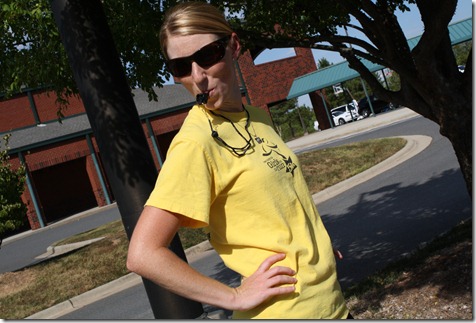 And I'm Coach Caitlin!
Today was my first day as a Girls on the Run assistant coach .  I was a little nervous, but all my fears melted away when I walked up to our SIXTEEN GIRLS!  They are 3rd to 5th graders (8 to 10 years old) and are all very sweet and fun. 
We started off by eating healthy snacks, changing into running clothes, and then doing a fun introductory game.  We played warm-up activities, stretched (I showed the girls how to do Warrior I and Peaceful Warrior – AKA "Special Grown Up Yoga Moves"), and then we ran!  Most of the girls ran just under 1.0 mile, but a few ran more.  One little girl even told me that she's run three 5Ks before and her life goal is to run a marathon!  I was so proud!
Because I'm the assistant coach, I'll be there on Tuesdays and another assistant coach (Coach Kim) will help Jen on Thursdays.  I can't wait to go back next week!
Post-Girls on the Run snack was an orange: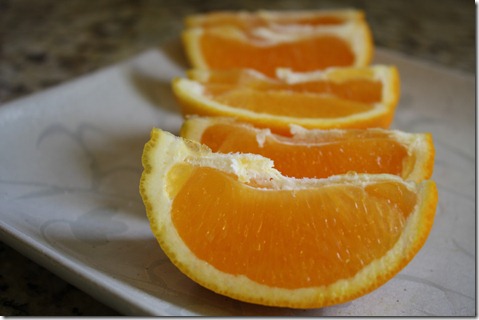 I quickly slammed through some work and then joined the Husband's for a Power Mixed yoga class (I feel like I ran all over the place today between running, coaching, working, blogging, yogaing, and cleaning).
Dinner was made by the Husband.  He asked what I wanted and I said, "A giant plate of vegetables."  He did NOT disappoint.
Pre-roasting: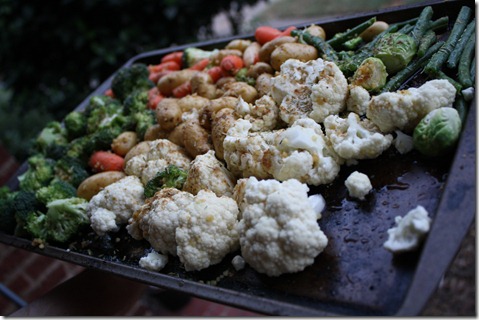 All together now: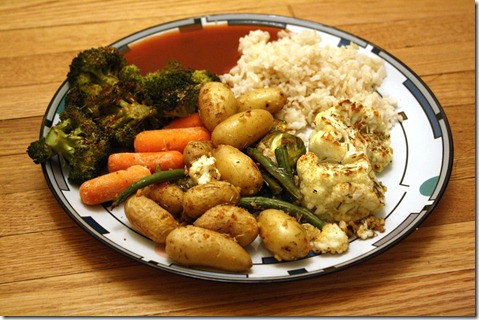 That's brown rice, cauliflower, green beans. potatoes, carrots, and broccoli… Bone Suckin' Sauce <—my new favorite.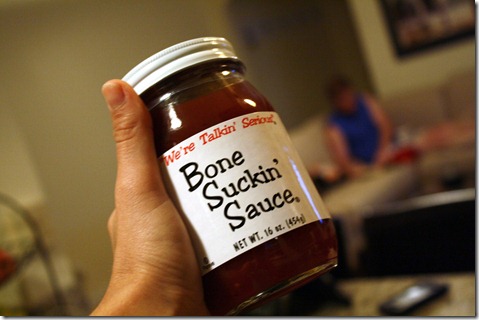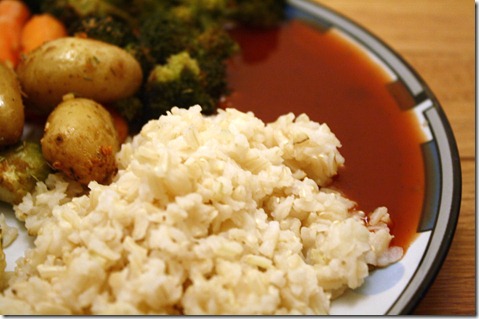 Side note:  I take my dinner pictures on the floor because the lighting is so good in my hallway, and James is such a good dog.  He never bothers my food, even when I walk away. <3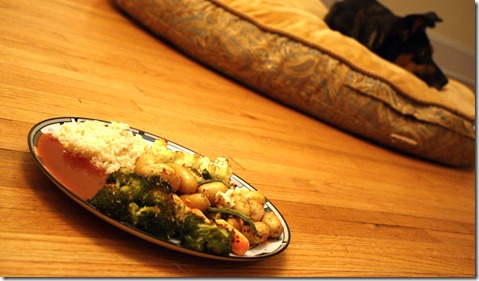 Do you volunteer?  Where and why?  I love Girls on the Run because I feel like it aligns perfectly with my core values and personal interests!