I try not to whine about writer's block on the blog because… well… complaining about it doesn't make it better! 🙂 But lately I've been struggling to be inspired as I write revisions to a big proposal.  I try not to panic when I'm facing a block, as I know inspiration will eventually strike.  But I was starting to get a little nervous as the document sat in my inbox, lonely and unfinished.
Last night, I was laying in bed with the Husband, and we were talking about the block.  I said I felt unmotivated for not being able to write and went to sleep feeling a little guilty, like I'd been playing hooky when I should've been in study hall.
Lo and behold, I woke up this morning with the urge to WRITE.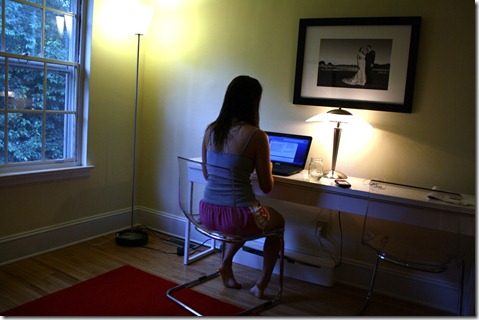 And write, write, write I did!  :)  It felt GREAT!  Like an emotional cleansing.
We also enjoyed breakfast in bed: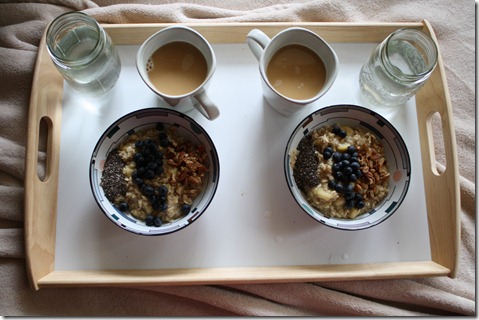 Guess it's officially Fall because I'm drinking Pumpkin Spice Lattes like it's my job and craving hot oatmeal.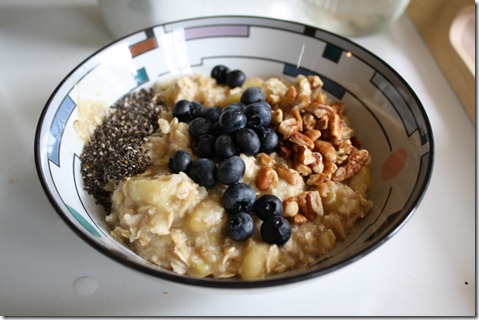 In the mix:
1/2 cup oatmeal
1/2 cup rice milk
1/2 cup water
1 sliced banana
Hazelnut syrup
Toppings: blueberries, chia seeds, and pecans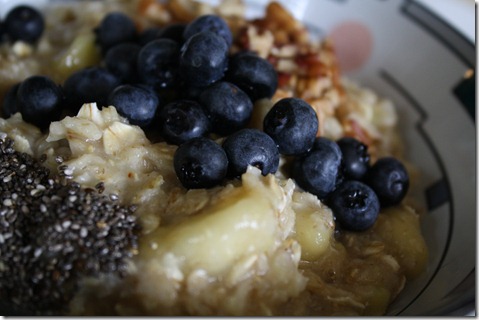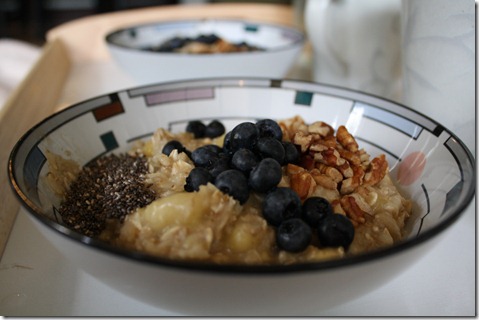 Get thee to Marshall's or TJ Maxx and pick up some flavored syrup for your oatmeal, stat.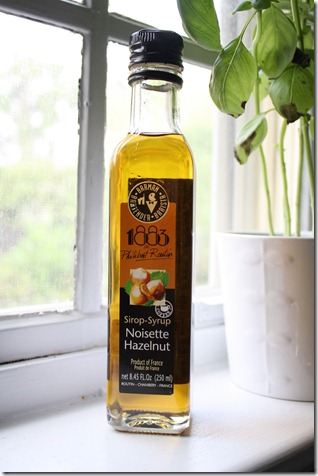 Off to enjoy this wonderful day and be thankful that I'm alive.
On that note, it's the 9th anniversary of 9/11, and I heart the good old US of A.  Don't know what else to say on the subject of 9/11 (guess I'm all written out for the morning), but I am remembering the souls that passed on this day and am eternally thankful for our country and our troops.