What does a vegetarian eat when she's craving BBQ?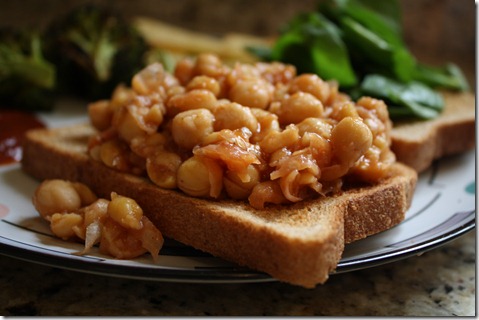 BBQ Chickpeas, of course. 🙂
I quickly warmed some chickpeas in Bone Suckin' BBQ sauce in the oven for 10 minutes and then mashed everything together for a fun sandwich topping.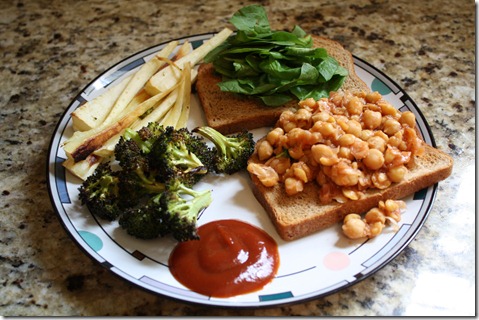 Plus some roasted parsnip and broccoli fries: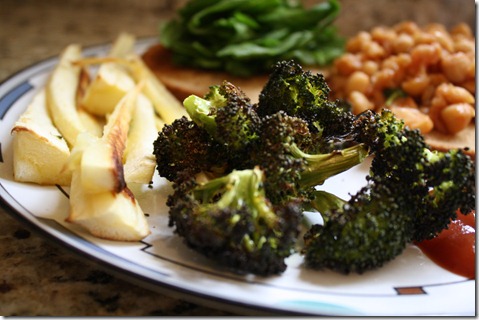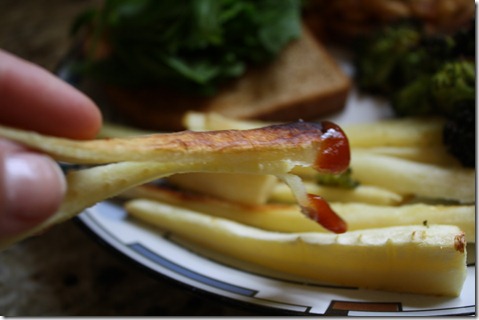 I'm also kind of drinking a beer.  I say kind of because this Bohemian Lager isn't that good, and I'm not sure it's worth finishing.
We're snacking on chips & hummus as we watch the MIAMI vs. OHIO STATE game!  Go Canes!
Although I'm currently glued to the couch watching football, we did engage in some cultural activities this morning.  🙂
We walked to the nearby Mint Museum to check out a special Pottery Show and see the latest exhibits.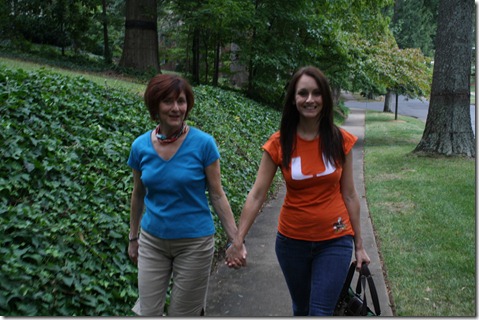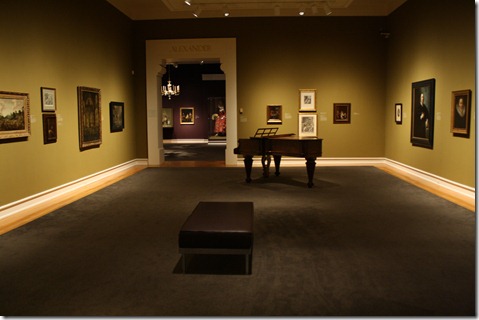 The Pottery was pretty, but I preferred the exhibits.  So many neat Incan and Mayan artifacts!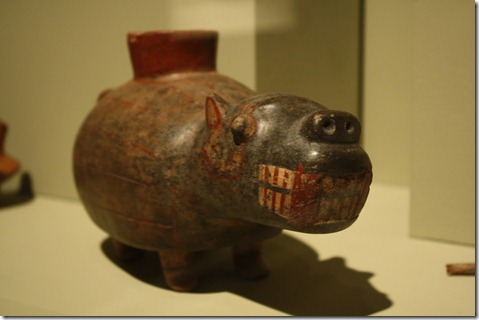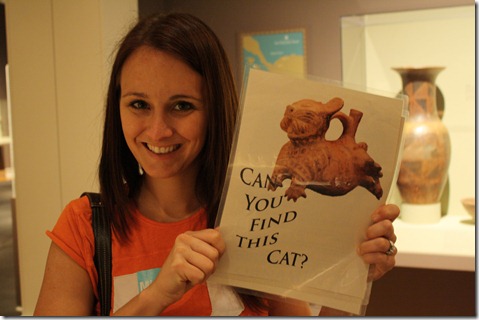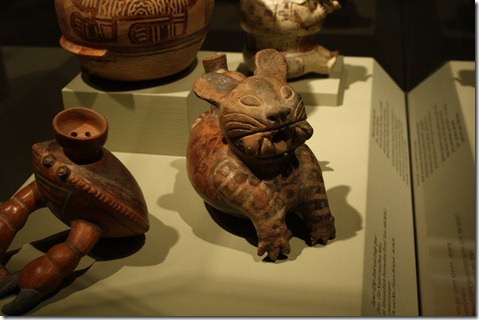 Although The Height of Fashion Platform Shoes exhibit was pretty cool too!  Strange to think the shoes we wear today might end up in a museum one day.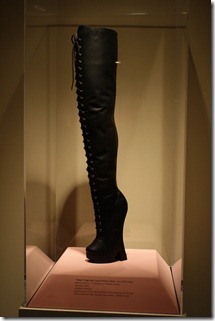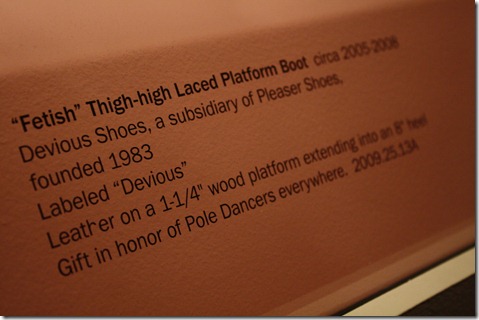 Major LOLs.
Time to watch the HURRICANES.  It's all about the U!