Fun night out in Charlotte!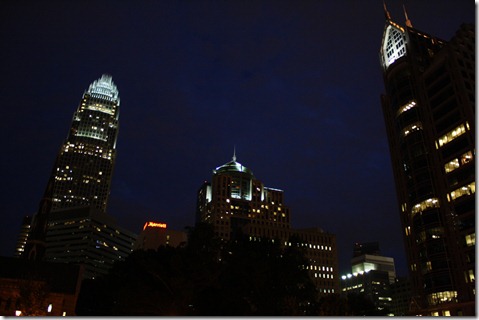 My mom is in town with a friend, and we took them to Uptown for a fun outdoor festival!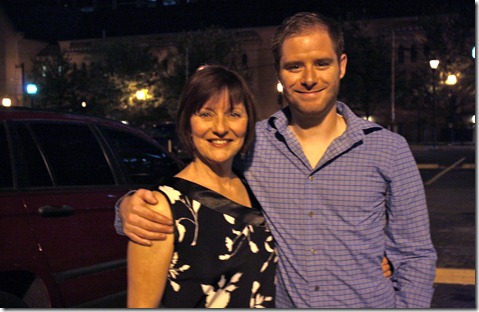 The festival was BBQ and Blues and it was a blues music festival + lots of alcohol, cigarette, gambling, and BBQ booths.  A pretty interesting mix of vendors!  But the music was awesome and lots of dancing in a parking lot ensued.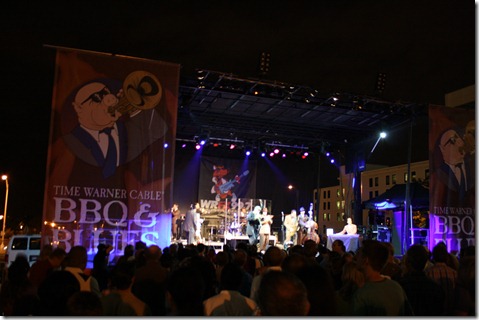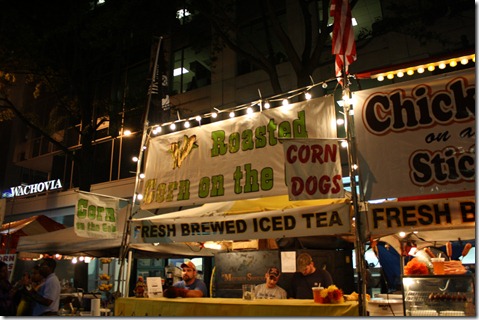 In addition to the festival, we went to a tapas-style restaurant called Dandelion Market for dinner.  I was definitely ready to EAT after running 15.0 miles this morning!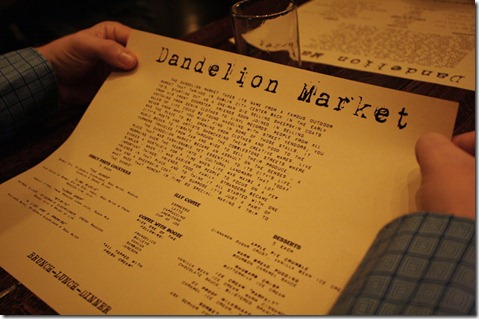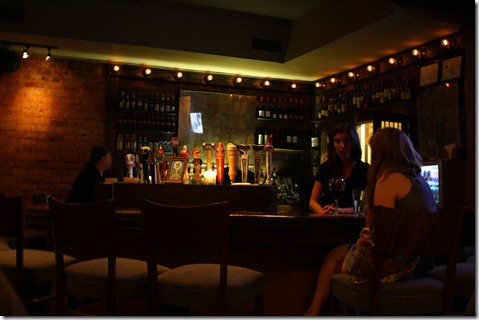 I started off with a very lackluster Colores Del Sol Malbec.  But all wine is good, even mediocre wine.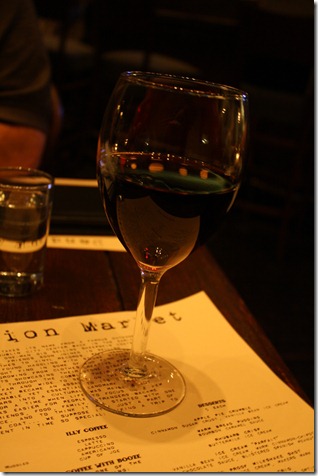 My tapas included a deconstructed caprese salad with fried mozzarella.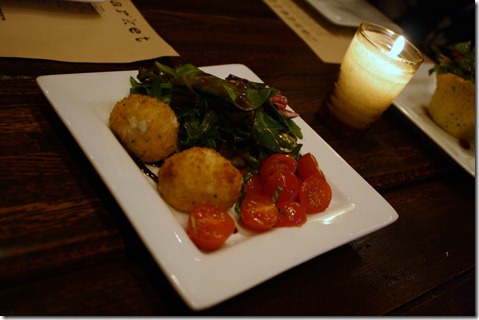 As well as stuffed zucchini: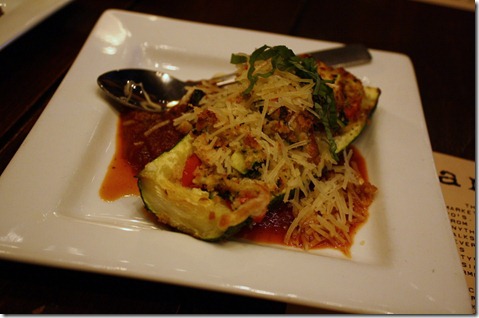 I also snagged some of the Husband's olives.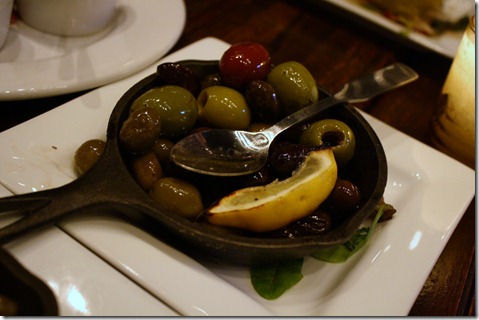 And even though no one else wanted to eat dessert, I insisted on getting the salted caramel brownie and eating nearly the entire thing by myself. 🙂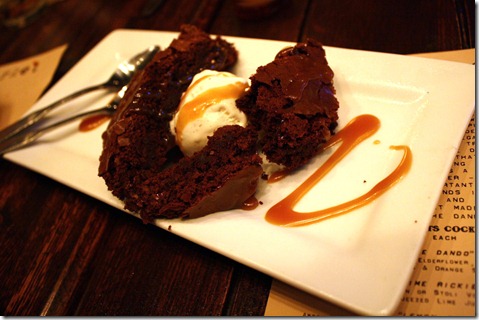 'Twas a wonderful meal!
Oh, my afternoon snacks included mini ice cream sandwiches and crackers + hummus + salsa, as well as my third Pumpkin Spice Latte of the season!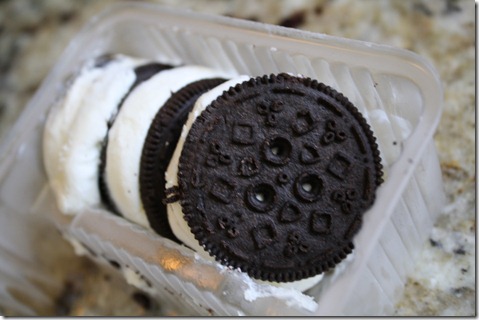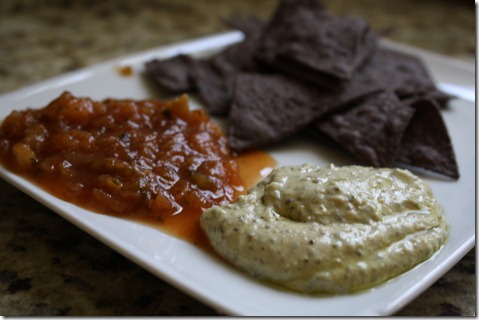 I… am… ready… to… DROP!