Tonight I had my official coach's training meeting for Girls on the Run.  I am going to be Jen's assistant coach for an elementary school in Fort Mill, South Carolina (sounds far from Charlotte but it's quite close).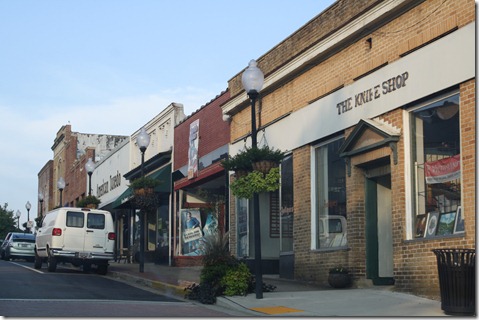 Training was fun, and it got me REALLY excited to be an assistant coach!  I've never worked with girls of this age (8 to 10 years old) and was a little nervous before the training session.  Now I'm convinced is going to be so much fun.
They sent us home with an anonymous letter from one of the girls from last season.  I loved my letter…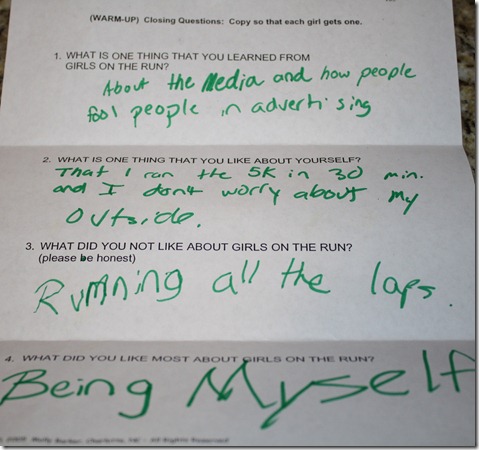 :)  Doesn't that make your heart sing?  Plus – a 30 minute 5K is really, really FAST!
Pre-meeting snack was toast, a chocolate truffle, and some melon (I was feeling random).  I also had a handful of cashews.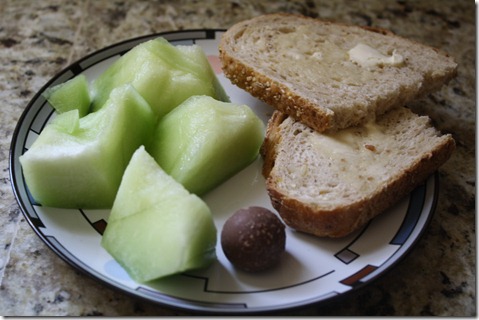 That pretty much ruined my appetite.  I hate it when that happens. 🙁
I grabbed a hummus and spinach hoagie when I got home from the meeting…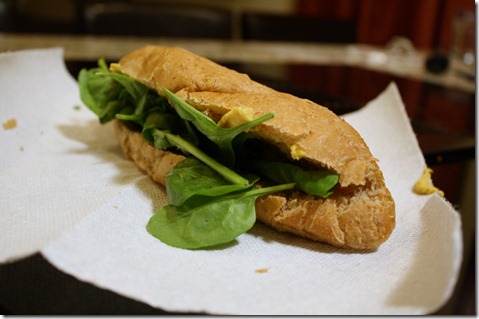 But nothing else really looked good or appealing.   Ah well – wasn't the worst dinner.  Some veggies, some fruits, a little protein, some chocolate!  🙂
Met the Husband and some friends at the bar to watch the first college football game of the season.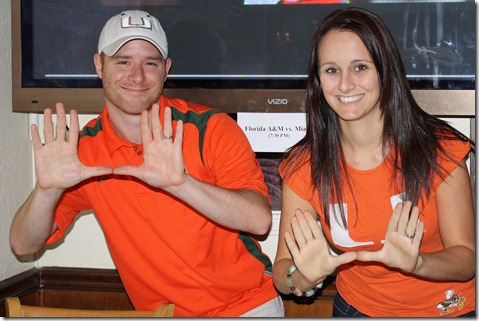 And posted a bunch of Operation Beautiful notes in the bathroom!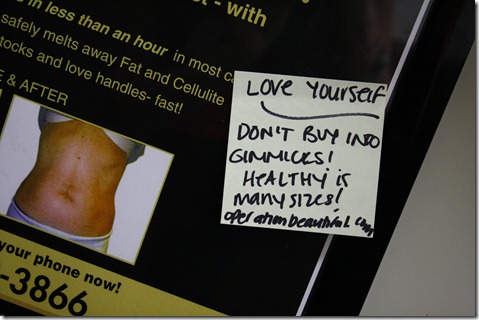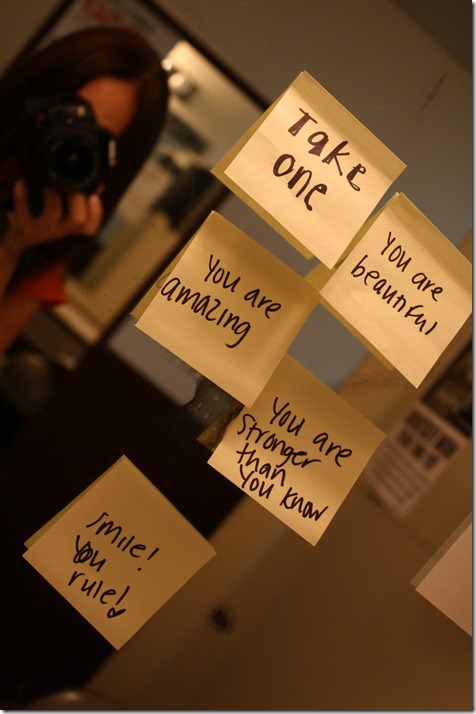 Three cheers for FRIDAY!  I can't wait for the weekend.
Sleep tight!