Well, I'm glad I didn't put any pressure on myself with my personal yoga challenge (goal: practice more) because I woke up feeling SO sore!  I find it amazing that power yoga is so effective – my arms, back, abs, and thighs are done.  :)  I was planning to go to class this morning but decided to skip it for the sake of my 5K tomorrow.
Anyway, since we moved to Charlotte in July, I kind of missed the opportunity to plant really great flowerbeds (or I'm just lazy).  Luckily, my neighbor has this amazing garden.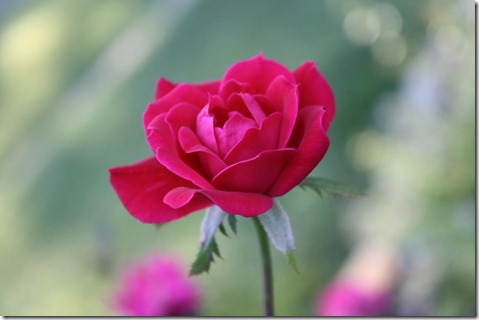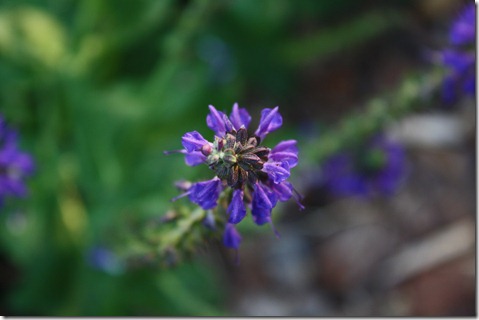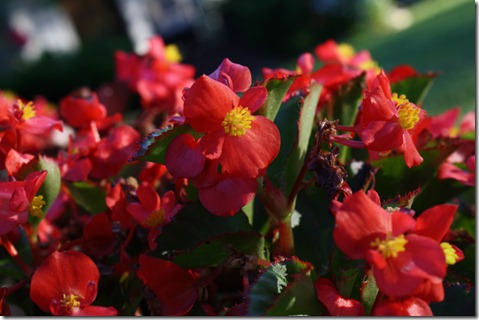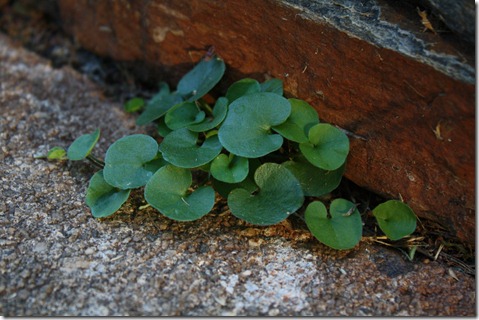 Weeds are beautiful, too. 🙂
In fact, the bounty of flowers inspired my breakfast: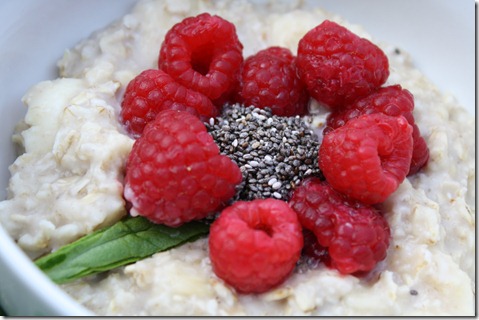 My oatmeal contained:
1/2 cup oatmeal
1/2 cup almond milk
1/2 cup water
1 sliced banana
Salt
Toppings:  a flower of chia seeds, raspberries, and spinach.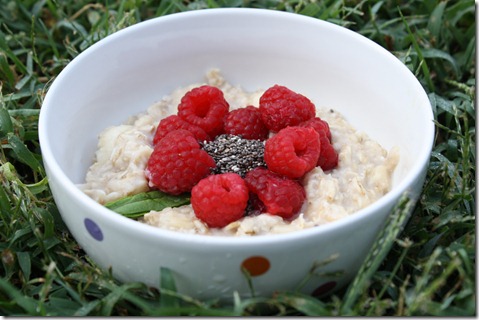 Perfect!
In other news…
Fellow blogger/friend Anne P is coming to visit me this weekend!  She's running the 5K with me tomorrow!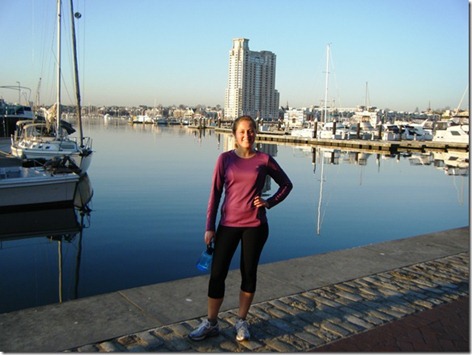 My BFF Sarah and her husband TK (that really tall dude behind us) are coming to stay with us as well!  It should be a fun mix.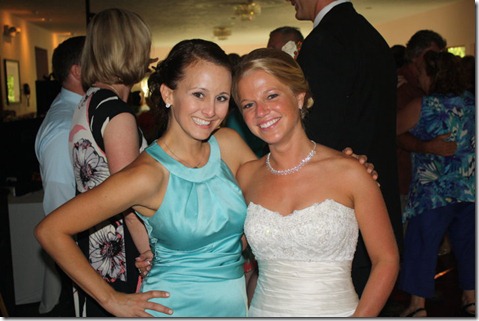 And…
I was recently interviewed for Two Fit Chicks and a Microphone.  You can listen to the Podcast here or here.  We tackled "behind the blog" topics like what to do if you can't think of anything to write and how to deal with negative feedback.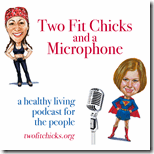 And…
Because I know many of you work in the educational, fitness, and counseling field, I wanted to draw your attention to a new National Eating Disorders Association [NEDA] educational toolkit aimed at coaches and trainers.  Created specifically to educate and raise awareness with gyms, athletic programs, and athletic departments across the nation, this toolkit includes facts about eating disorders, as well as tips to help identify those affected specifically within a gym or athletic setting.
And…
I'm off!  I have a fun lunch-time appointment today – stay tuned!  🙂
What are you doing this weekend?