I must create this smoothie at home!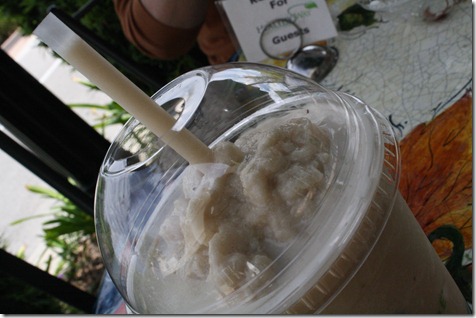 In the mix (from an organic corner shop):
Bananas
PB
Vanilla Protein
Ice
So simple and yet so good!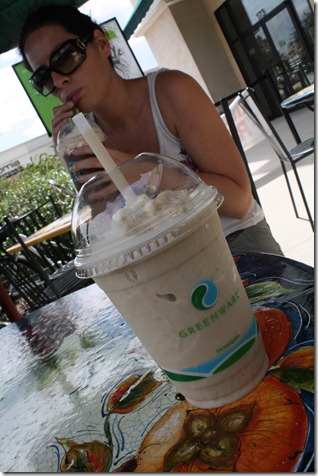 I did some shopping with my mother-in-law and sister-in-law (guess what?  There are no winter coats in Florida shops – who would've thought?!).   And then I decided to clean up their kitchen, organize their fridge, and make dinner: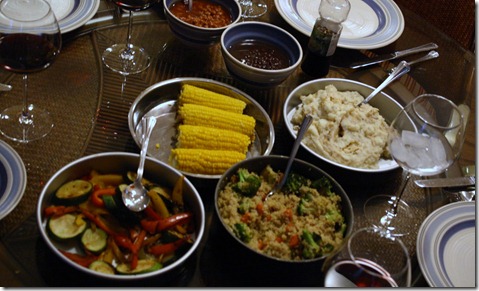 (Excuse the aluminum dishes; we're in the middle of packing up their house for the move.)
The main dish was a quinoa mix with roasted broccoli and corn.  To keep it from being too dry, I mixed in some mushroom gravy sauce.  It was just a little bit for the entire dish, but it added the perfect amount of flavor and tang.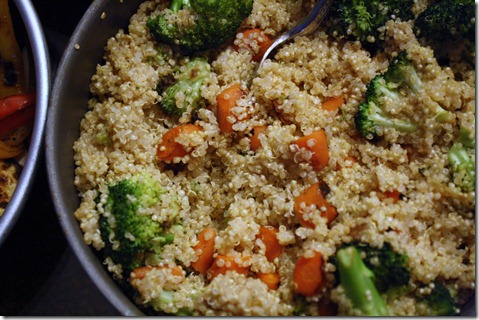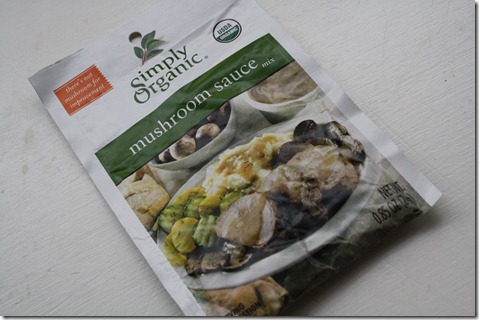 I also roasted some zucchini, orange pepper, and yellow pepper.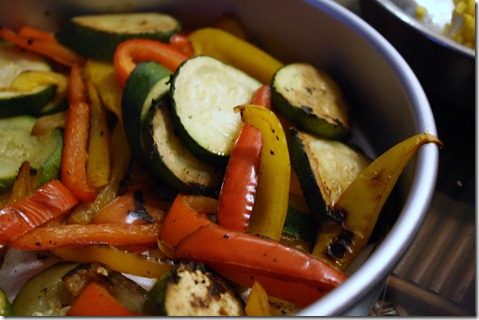 My plate contained corn on the cob, the quinoa mix, roasted veg, and BBQ beans from the can.  A perfect, vegetable-y meal.  The family liked it!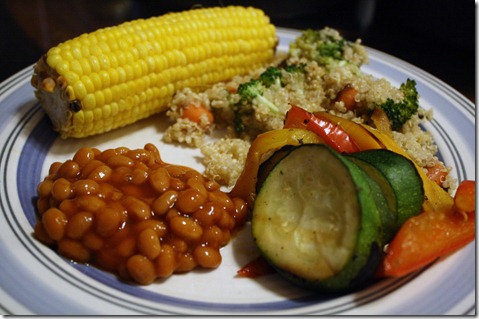 Now, I'm munching on chocolate and watching a movie.  How many posts do I end on that note?!