Lasagna, enchiladas, crepes – oh my.  I love creating and eating classic dishes from other countries, but to be honest, I've never ventured far past the "usual suspects…" until now.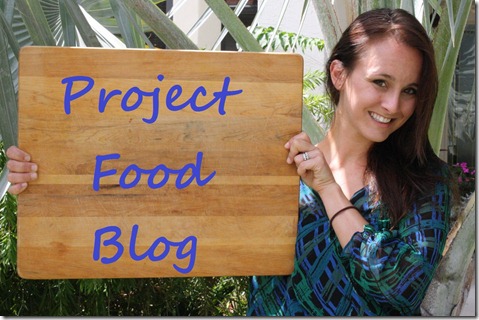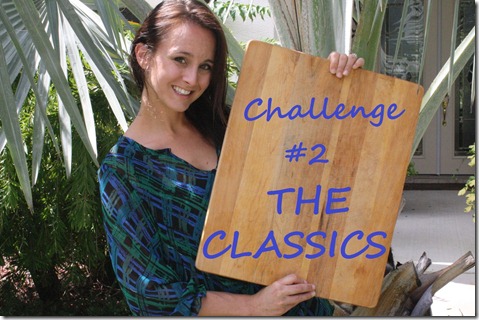 Here is my entry for Challenge #2 of Project Food Blog – my twist on a classic ethnic dish.
BFF Lauren recently moved from Philadelphia to Singapore for work.  Having my best friend on the other side of the globe is hard, but thanks to G-Chat and Skype, we've managed to keep in touch as well as before.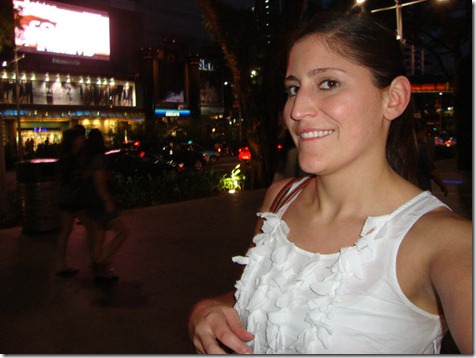 Lauren says that the financial district of Singapore is super exciting.  She works crazy hours, but she does manage to get out and explore the area with her co-workers (many are Americans, too).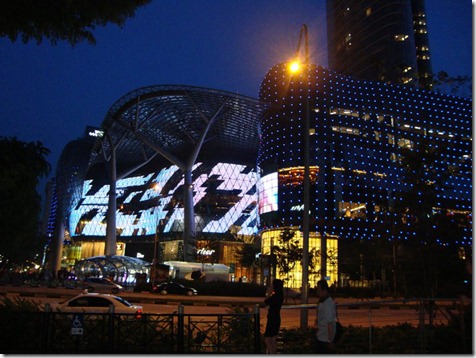 I asked Lauren what exactly she eats in Singapore, and she mentioned that one of the most popular dishes is Crab Chili.  Crab Chili is everywhere in various forms – as a dip with fried potatoes, served over rice, slopped on gooey white bread. 
Lauren tried this Crab Chili dip at the bar and said it was pretty epic.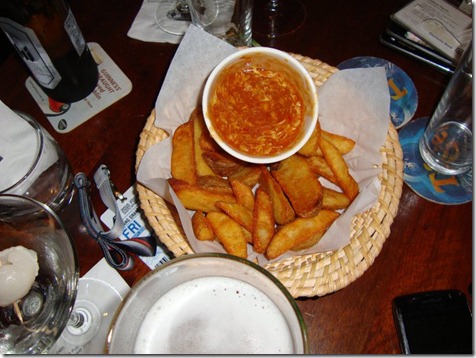 Her experiences with Crab Chili made me curious to try making my own (vegetarian) version of this classic Singapore dish.
It's spicy, and it's savory.  The flavors are complex and unique.  If you love Asian food, I promise you'll like this twist on Crab Chili.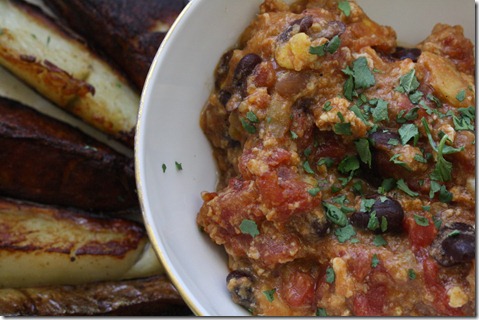 Singapore's Crab Chili (Vegetarian-style)
Ingredients (makes 3 servings of dip):
3 white potatoes
Olive oil for frying
2 tablespoons sesame oil
2 tablespoons finely minced ginger
2 tablespoons green chilies
1.5 tablespoons garlic
1/4 cup black beans with sauce
1/3 cup white wine vinegar
1/2 cup diced tomatoes in sauce
1 tablespoon red curry paste
1 tablespoon brown sugar
1 tablespoon soy sauce
2 eggs, beaten
Sprinkle of freeze-dried cilantro
Directions:
Wash potatoes and stab with a fork.  Wrap in wet paper towels and microwave for 3 – 4 minutes to soften.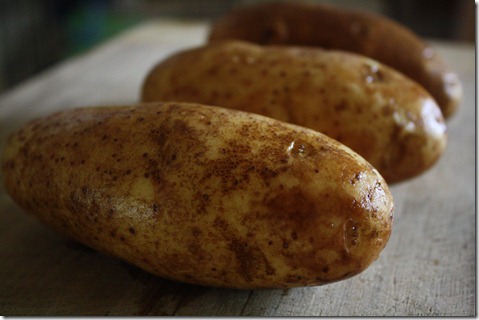 Meanwhile, heat enough olive oil to fry the potatoes in a medium saucepan.  In a separate wok, heat the sesame oil.
Remove potatoes from microwave and slice into thick chunks.  Drop into hot olive and fry.  Put on low heat.
Turn wok to medium heat so the oil is not smoking.  Add ginger, green chilies, and garlic.  (Chop ginger so it's much finer than the picture below!)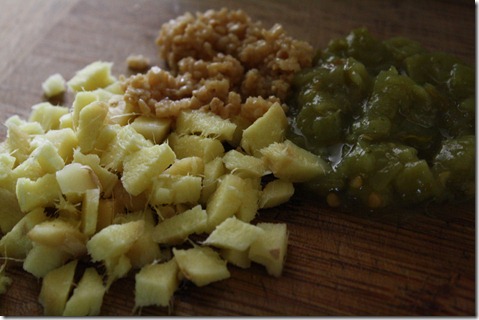 When ginger begins to brown, add black beans with sauce, white wine vinegar, diced tomatoes in sauce, red curry paste, brown sugar, and soy sauce.
Cook for ten minutes.
Meanwhile, flip fries once and add salt.
Beat eggs in a small bowl and add to chili mix.  Cook without stirring for 2 minutes, stir, and then cook for another 2 minutes.
Plate fries and chili dip.  Sprinkle with cilantro.
Serve and enjoy.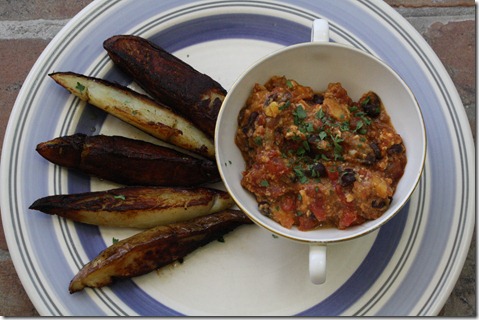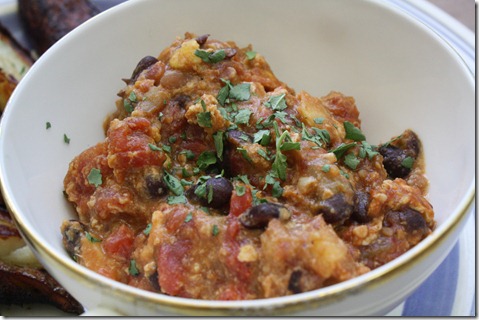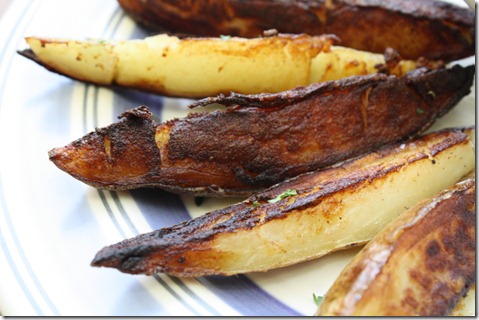 This was SUCH an amazing and flavorful dip.  It was a little heavy, of course, and would be wonderful with an Asian-inspired salad for an entree.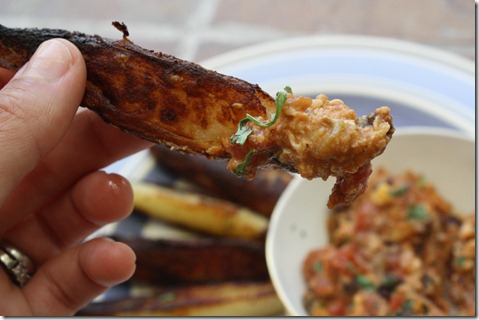 Thanks to everyone who voted me through Round 1 of Project Food Blog.  Voting for Round 2 – which specifies that bloggers should create their own twist on an ethnic classic – begins tomorrow evening.  I'll be sure to post the link!
What is your favorite ethnic dish?