I am really settling into Charlotte.  I love this town!  My favorite thing about it?  There are so many different neighborhoods, but they are all so close together.  I traveled to Plaza Midwood, NoDa, and South End tonight.  They are all so different!
First up:  I went to the Charlotte Lululemon showroom to chat about an event Lululemon/HTP is hosting in October called "BLEND Party" – AKA Blogger Friends!  If you live in Charlotte and want to come to the party (everyone is invited – readers + bloggers), e-mail me at caitlinjboyle@gmail.com.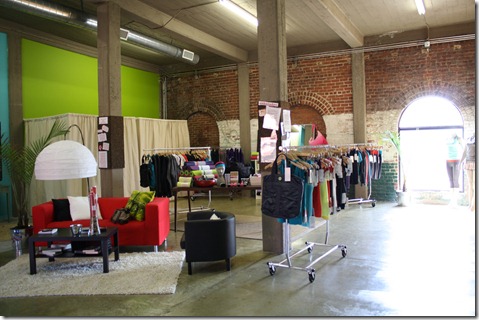 And after Lululemon, I stopped back at my house for a quick bite.  In my effort to save money, I decided to eat most of my dinner at home and have a side dish out with a friend.
At-home dinner: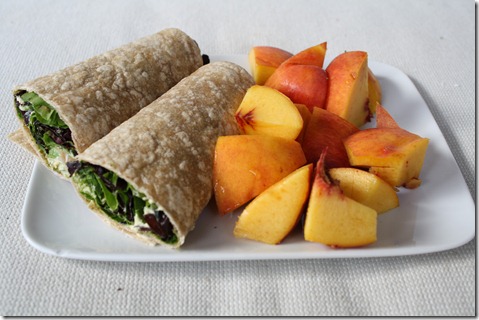 I made a whole wheat wrap with pesto and hummus and had a peach on the side.
So, it turns out one of my high school friends, Tati, lives just 1.5 miles from my new house.  We lost touch and are re-connecting! So fun.  She took me to the infamous Penguin restaurant for happy hour: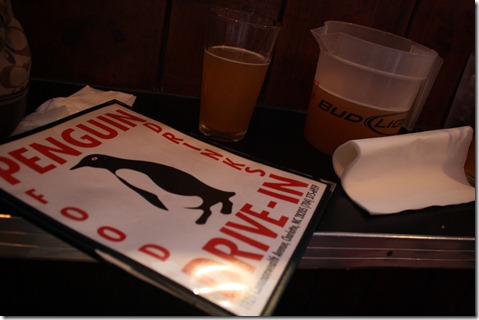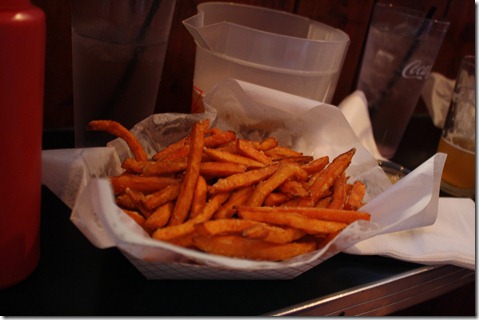 I had two beers (Shocktop – mmm) and split the sweet potato fries with Tati.
I snagged this pic of her eating the black bean burger, and she said it was "Perfect Penguin ambiance."  Oh so true.   🙂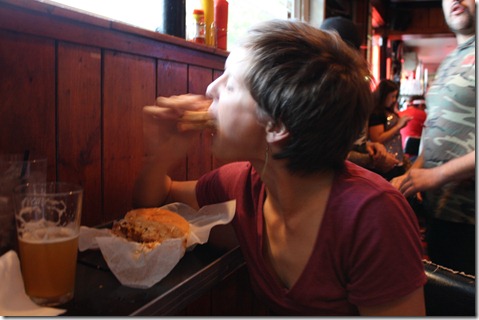 And then I drove to yet another Charlotte neighborhood to attend a small little party hosted by my friend Kate.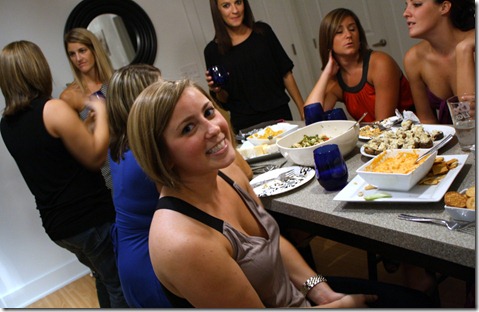 She had quite the spread of food and drink.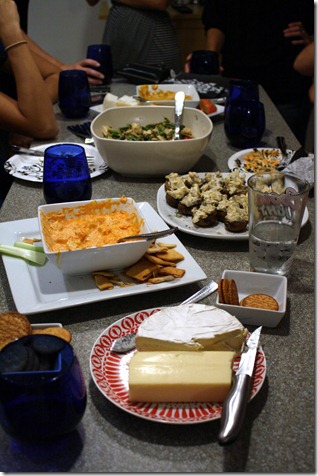 I had a splash of wine and switched to water.  But I did dive right into this amazing PUMPKIN DIP!  Oh pumpkin, I love thee!  If you have not checked out my Top Five Pumpkin Recipes (which includes Pumpkin Dip), you simply MUST.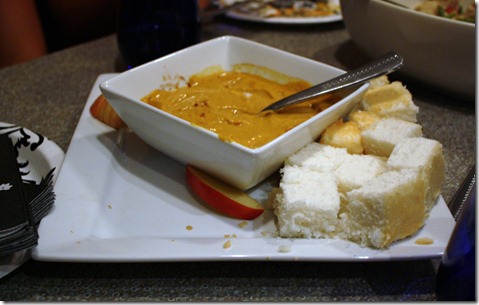 Quite the night, huh?
I'm POOPED!