Our big activity of the day was driving to the Great Smoky Mountains National Park for a very long 6.6 mile hike up a mountain!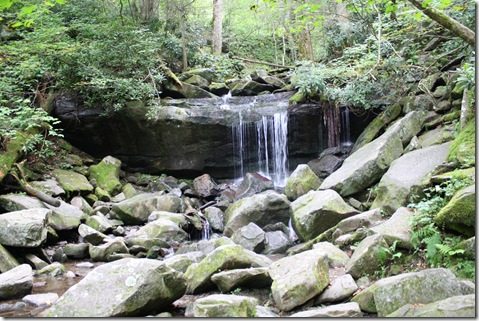 It was a very challenging climb and the back of my legs are absolutely killing me now!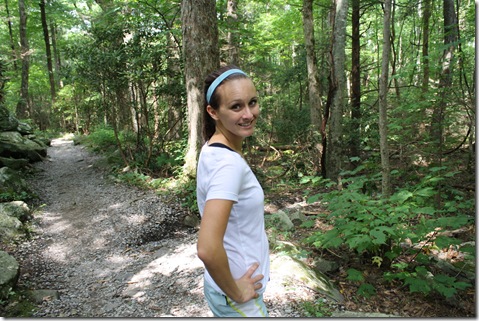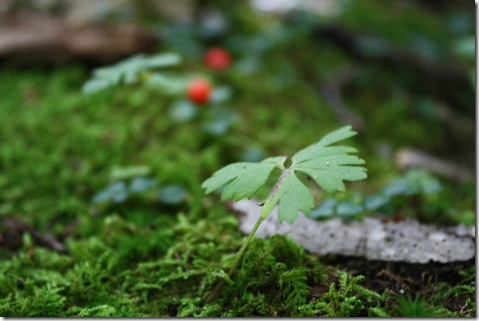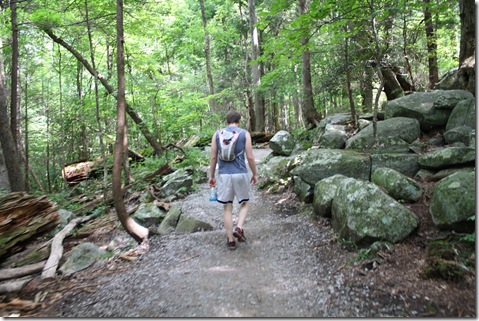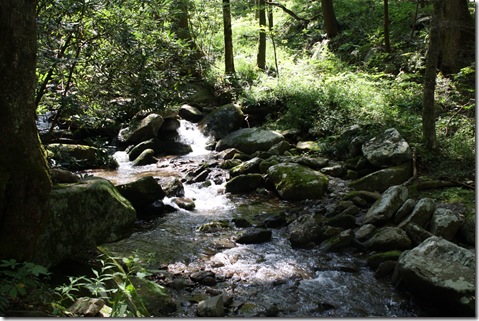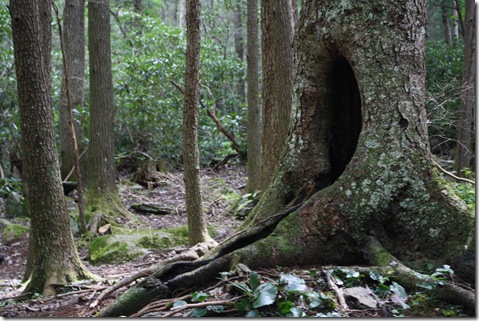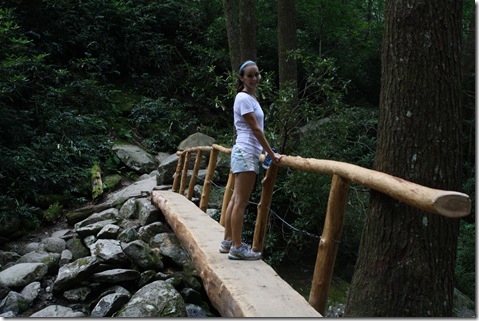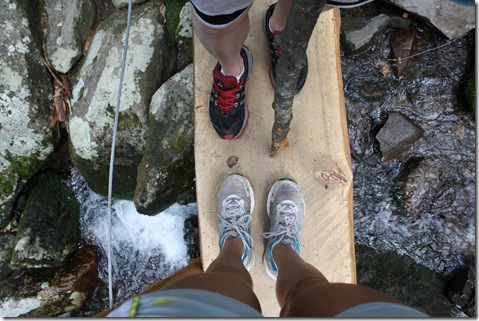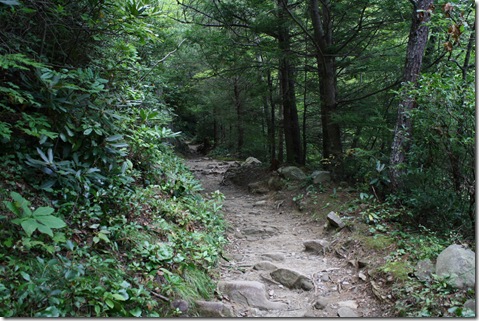 I  played the good old "Rock Monster" trick on the Husband.  You know, toss a rock deep into the forest, wait until it crashes through the bush, and then gasp, "Did you hear THAT? Is that a BEAR?!!?" He fell for it about four times before he caught on.
Poor Husband.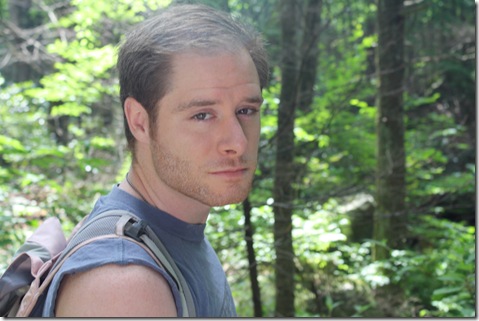 After all the talk about bears, I was a little disappointed that we didn't see any…
Until the very end when we stumbled upon this teenager bear digging through a trash can!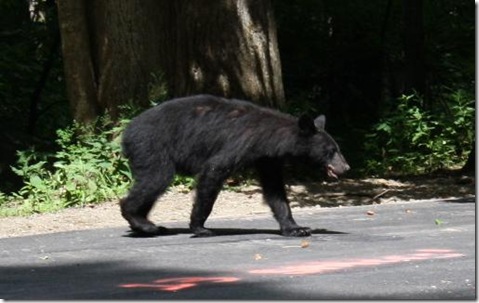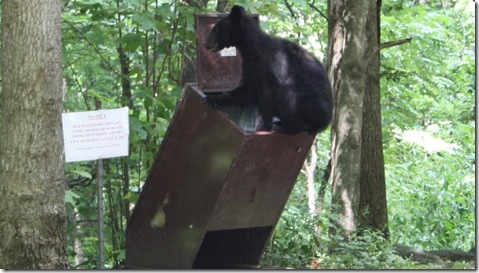 The Husband was actually in the bathroom when I spotted Mr. Bear sniffing around the back of the building.  I yelled, "Don't come out – there's a BEAR right by the door!"  Gave him quite a fright but he said he knew I was being serious this time – no Rock Monsters!
Eats before, during, and after the trail hike:
A bar:
Chips and hummus (times two):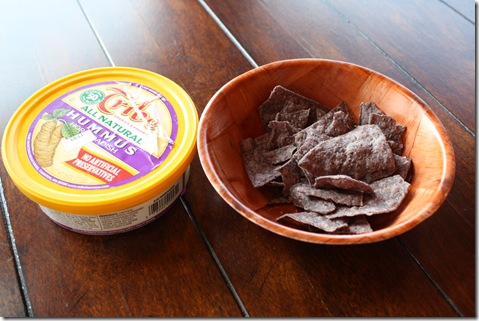 A PB sandwich (I ate it in parts) + an apple: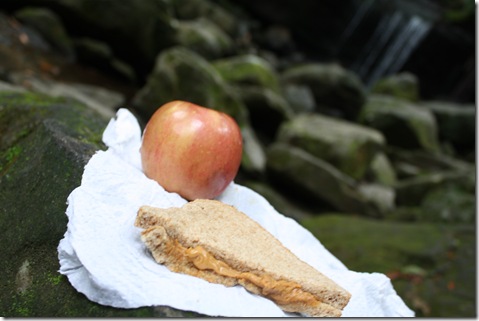 Salad: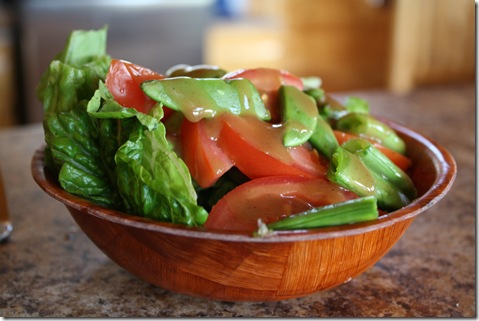 Off to catch a nap and then we're getting massages… I don't want to go home, ever! 🙁