Definitely worth getting up early for: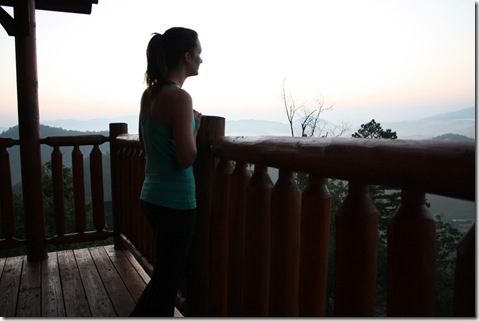 I slept like a rock, feeling the calmest and happiest that I've felt in… months? Sweet relief, this vacation to the Mountains is exactly what I needed in my life.
While the Husband would rather maximize his vacation by sleeping in, I would rather wake up early and watch the fog burn off the National Park's mountains.  We're so different, but I think we're so successful as a couple because neither person tries to make the other bend to their preferences.  I can show him pictures later.  🙂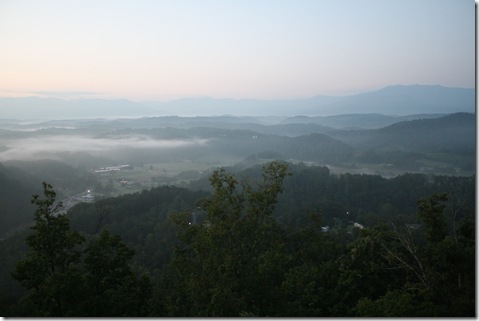 There's an absolutely gorgeous dining room in this cabin, but…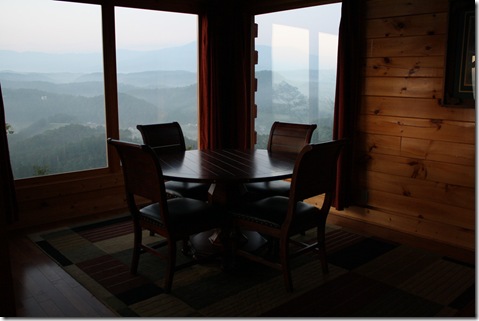 Why have breakfast at the table when you can have it on the porch?  Ya'll know how I feel about porches!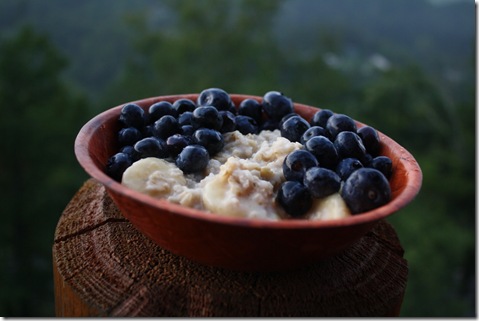 In the mix:
1/2 cup oatmeal
1/2 cup water
1/2 cup almond milk
1/2 banana
Toppings: blueberries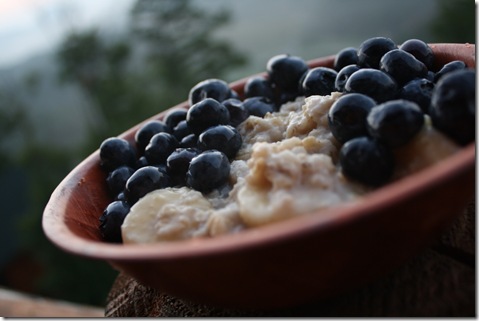 One of the primary reasons we chose the cabin is because it has a full kitchen (in total, there's a dining room, living room, two bathrooms, a pool table room, a laundry room, one bedroom, and two outside patios).  We looked at some fancy resorts but decided we'd like the feeling of being in a 'house' much more.  Plus, when one person is a vegetarian (me) and the other is a vegan (Huz), it's not easy to find healthy food options in Pigeon Forge, Tennessee!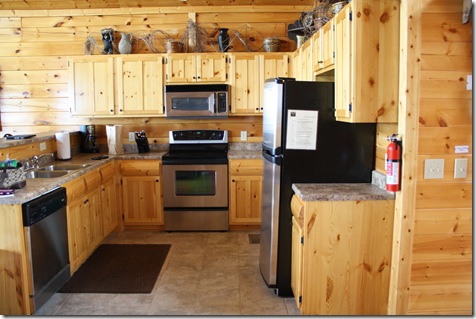 We brought dry foods from home and picked up produce on the drive over.  It's perfect!
Off to get ready for a hiking excursion!