This was my Sunday:  Wake up and run 11.0 miles; clean my house; work for a few hours; go get margaritas with Lori from Pure2Raw; and work some more.
A Blood Orange Margarita was the perfect end to a perfect weekend.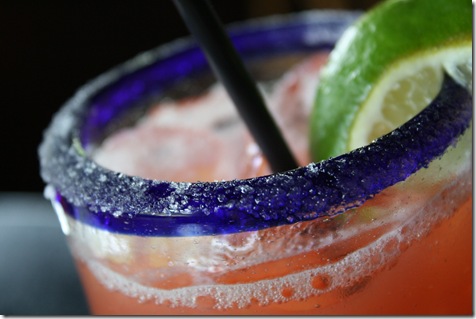 And now yet another blogger is moving to Charlotte! What can I say, it's the cool place to me.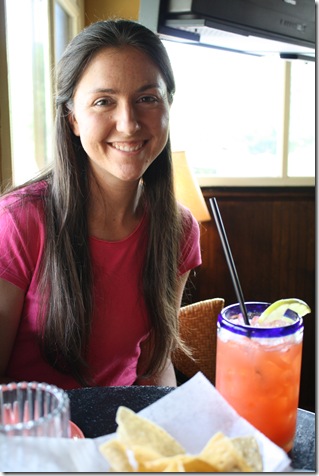 Let's see…
The refueling from my 11.0 miler continued through the afternoon.  After posting lunch, I actually went back and ate a little more Chinese food (I stretched that HUGE dinner into 2.5 portions)!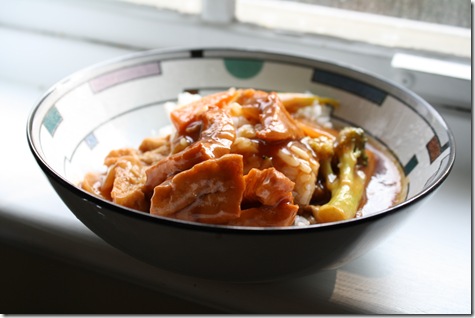 And had crackers with tabouleh.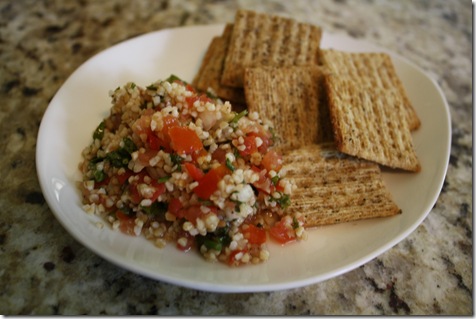 I also did lots of stretching.  My legs are quite sore so tomorrow is definitely a rest day. 
I got some shopping and errands done, and then it was back to the computer.  Can you believe the Healthy Living Summit is next weekend?? I can't!  I'm so excited to meet the 200 other bloggers.  It's going to be a blast (but it's crazy to plan… like a wedding on crack!).
Dinner featured: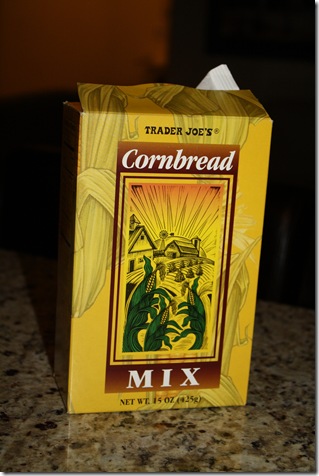 A classic Southern dinner!  Cornbread, roasted Brussel sprouts, and pinto beans.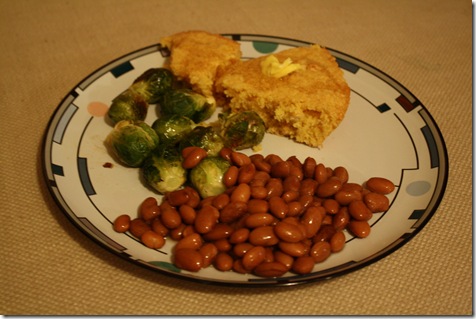 Sorry to make it short and sweet, but I've got to go relax – and the dogs are begging to be fed!