Spent the afternoon tied to the computer.  I did take two breaks.  One was to try and sell my car (we're becoming a one-car family) and the other was to go to Target.  We needed some stuff for the Husband's clinic.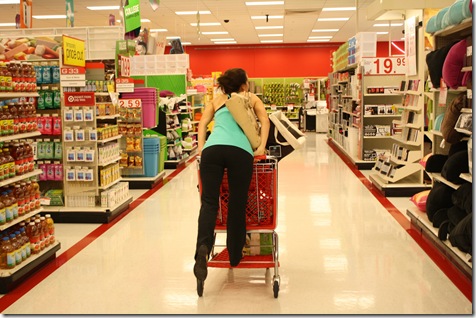 Wheeeee!  Don't tell me you don't do that, too!  🙂
Afternoon snackies included blueberries, Greek yogurt, and oatmeal.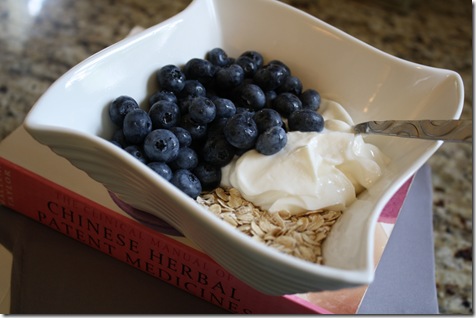 And a glass of wine.  Don't judge.  Grapes are an excellent snack.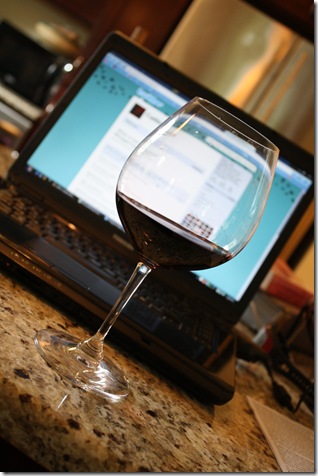 Dinner had to be fast and easy because we didn't get back from Target until 8:45.  I'm running 13.1 miles in the morning per marathon training, so I really want to get my booty into bed early!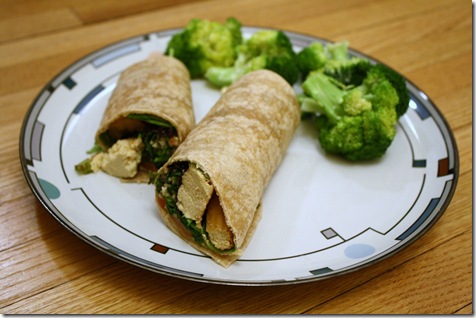 A whole wheat wrap with pre-made baked tofu, tabbouleh, and greens.   Plus broc on the side.  I am rapidly becoming obsessed with tabbouleh.  I've been buying the pre-made Trader Joe's mind, but it's a little expensive, and I'd love to make my own…
Any recipe suggestions?
Just so you know – tonight's photos were taken on the floor.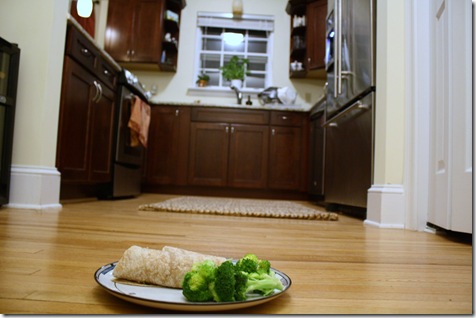 A very dirty floor.  I need to mop!
Off to lay out all my gear for tomorrow's run – preparation is key.  Otherwise, I'll get sucked into Twitter and it will all be over.
PS – The winner of the chia seed giveaway is… Nicole, who wrote: "My biggest stress reliever is walking. Something about how it gets me outside and moving, without being exhausting or painful just allows me to totally clear my head and relax."  I <3 walking, too!