Let's get this Summit started!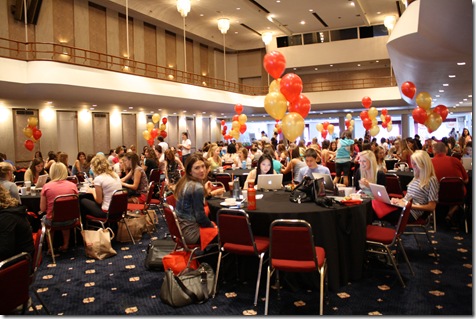 The Healthy Living Summit is off to a great start!  Since I'm organizing stuff, I've got to make this quick – but you can follow the details on Twitter with the #HLS hashtag!  Unfortunately, due to logistical issues, we cannot live stream the event this year, but everything will be filmed and available for viewing later!
So far, things are going well!  The breakfast spread, which is hosted by Thomas, Quaker, and Stonyfield, looks amazing.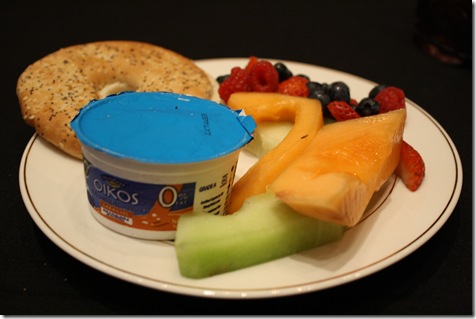 I really liked the Bagel Thins!  I think it would make an excellent base for a sandwich, too.
And the Caramel Oikos was TO DIE FOR.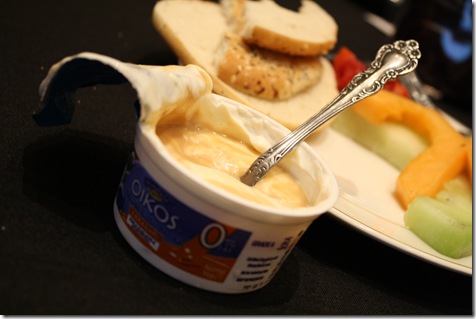 I also tried one of the Adora Calicum chocolates – which was amazing.
Gotta jet!