The first day of the Healthy Living Summit is over, and it was jam-packed of activities!  I woke up around 6 AM (because of the time change) and forced myself to go back to sleep for an hour.  Then, Megan and I joined a group of girls on a run by along the beautiful Chicago Harbor.  We covered 4.0 miles in about 43:00 minutes.  Came back and had a bagel with egg: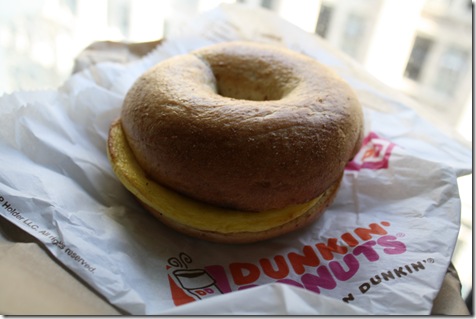 My first activity of the day was a tour of the Frito Lay factory in Wisconsin.  Now – here me out.  :)  I'm sure "Frito Lay" and "Healthy Living" don't automatically go together in your mind, but 1) there is no real difference between Tostitos and "all natural" blue corn chips (it's just marketing!) and 2) Frito Lay is actually a highly environmentally-friendly company.  In fact, the factory I toured today is LEED GOLD certified, which is pretty hard to achieve. 
And 3) I talk all the time about BALANCE – and OBVIOUSLY, no one is suggesting you should eat Lay's all day long… but if you're going to snack on a potato chip, one with three ingredients (Lay's is just potatoes, oil, and salt) is better than one with artificial flavors and colors.  🙂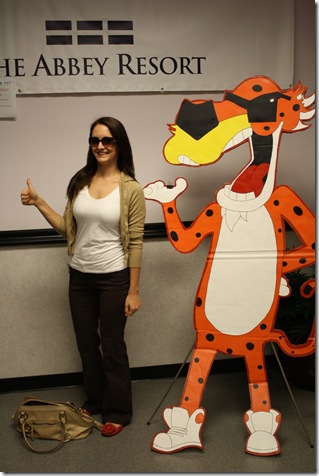 And Cheetahs with sunglasses are pretty cool. 
I love to see how stuff is made, and it was awesome to see the plant in action!  I've been on tours of POM Wonderful, Audi, Boeing, and several breweries.  It's so amazing.
The bus ride was a little long, so we played Catch Phrase.  We had a pretty intense bracket going on!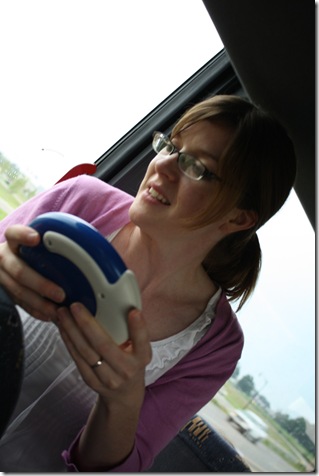 On the bus ride, I ate a clementine and banana.  And I tested a few new flavors of chips, of course.  🙂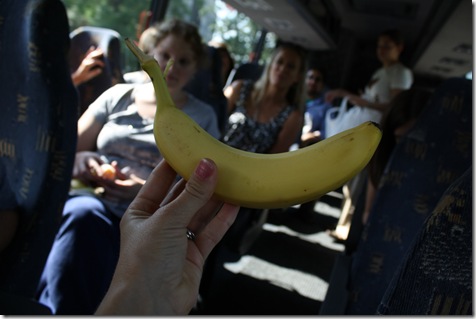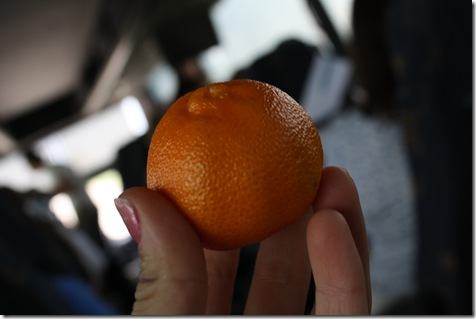 When we got to the factory, we listened to a few presentations and ate lunch.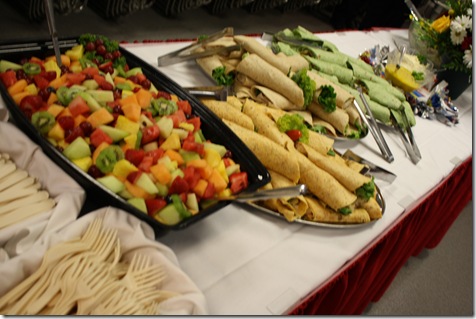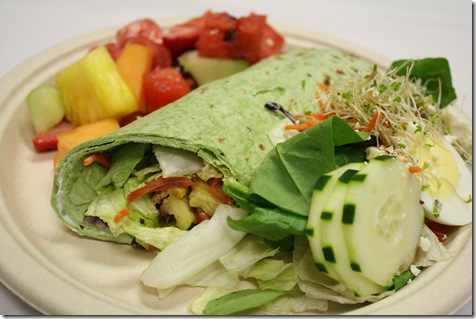 I had fruit salad, a veggie wrap, and a salad with a boiled egg.  I picked around the wrap because I filled up on some chips and salsa.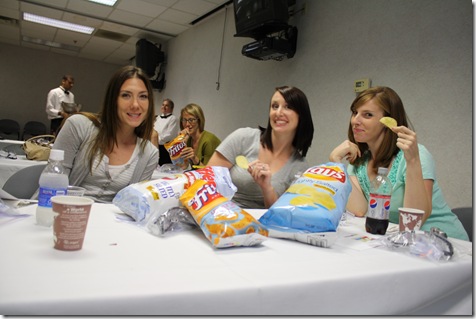 The tour itself was very interesting… as I said, I'm pretty fascinated by how stuff is made and the production lines were intense (and smelled delicious).  Unfortunately, cameras weren't allowed on the floors.
On the way out, I grabbed a fruit plate.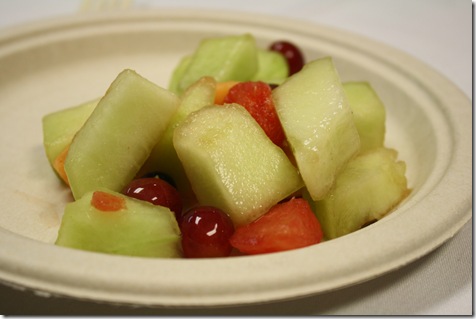 And then we headed back to Chi-Town.
One MAD DASH later, we arrived at the location for the Official Open Sky Cocktail Party, which was held at a pretty great lounge called LaSalle Power Company.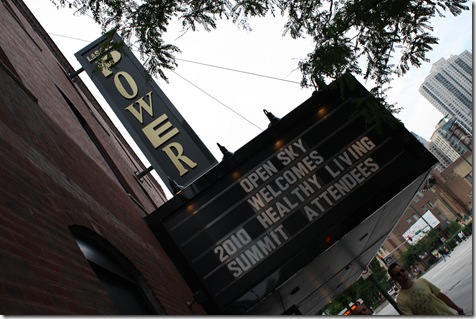 It was a great meet and greet!  There were old blog friends, new blog friends, new reader friends… just a great group of (200+) people.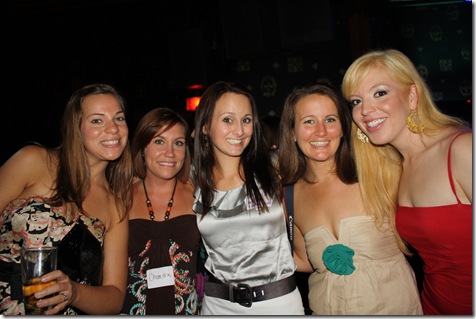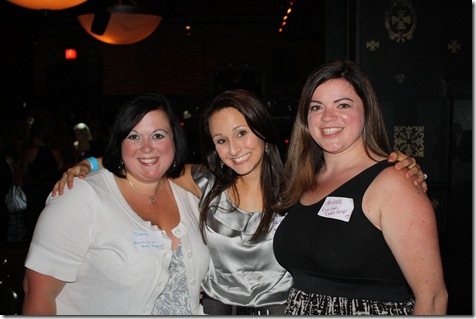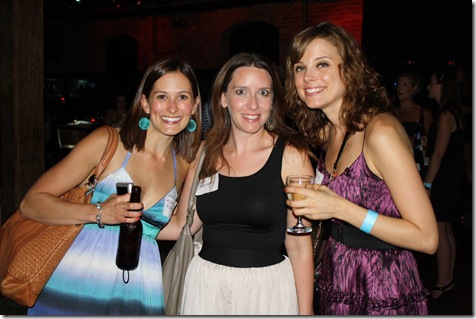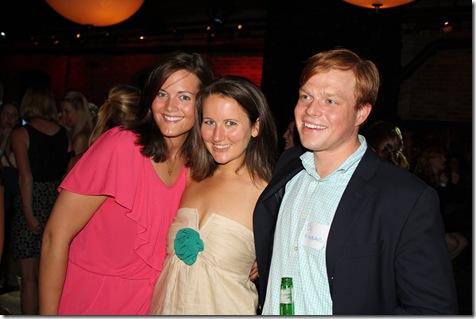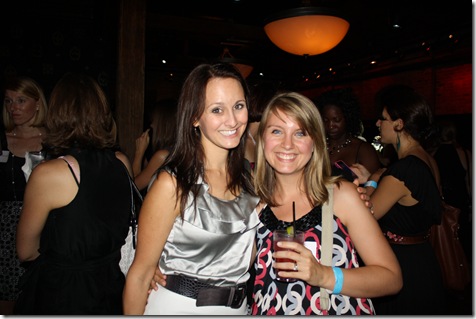 I had a Bud Light and switched to water.  Loaded up on veggies,hummus, pita chips, and caprese sticks from the buffet: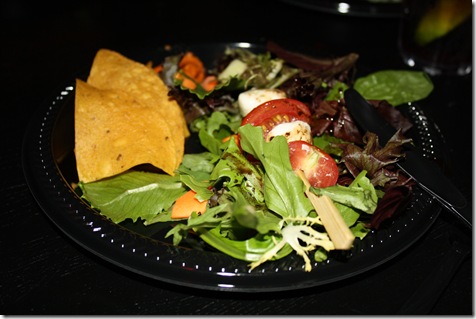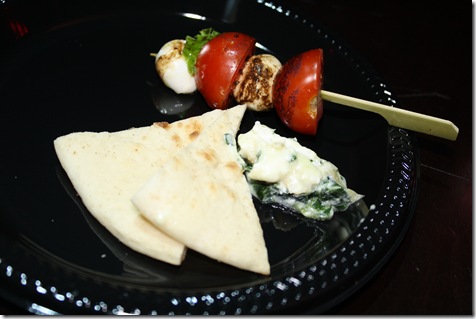 The people were great, the music was bumping, and everyone had a blast.  However, I think what really pushed the party over the edge was the photobooth!  It's so much fun to jam a ton of people into a photobooth and take silly pictures.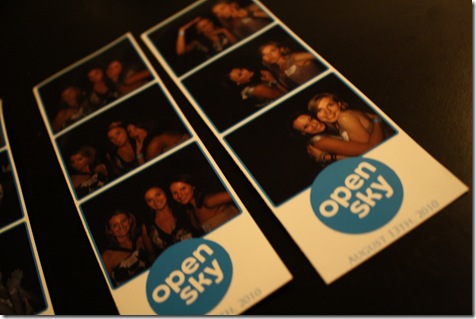 With that, my friends – I am off to bed! See you in the morning for the main event of the Summit.
We have some interesting presentations these year.  To see what we'll be discussing and doing, check out the agenda. 
It's really great to meet so many of my blog friends IRL (in real life).  Having a blast!  🙂 🙂 🙂