Orlando blogger + friend Katy was in town today, so we met up and headed to a local blogger brunch.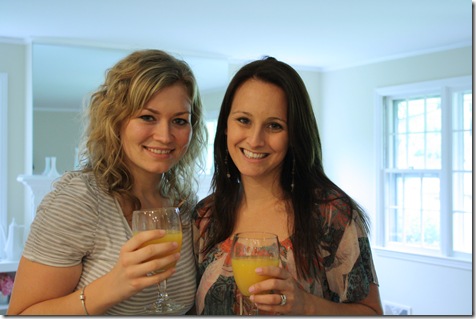 Diana was hosting a true Southern brunch (complete with mimosas!) for Katie, who recently moved to town.
The spread: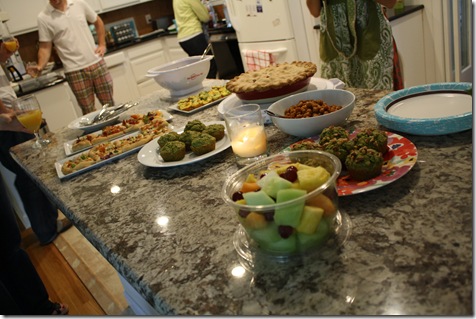 The BEST: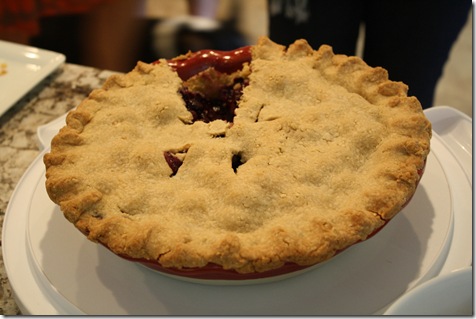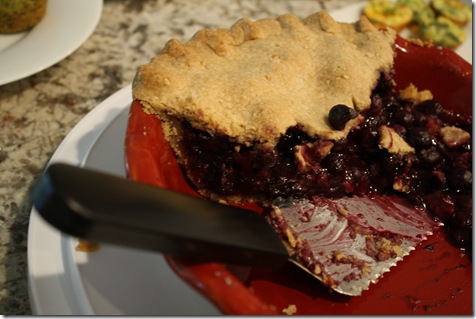 The action: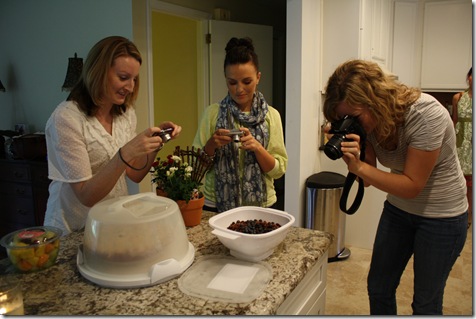 My plate was overflowing with goodies!  Such a flavorful and unique brunch.
Clockwise: fruit, roasted chickapeas, mini frittatas, roasted flatbread, breakfast quinoa. In the middle: a  Green Monster muffin!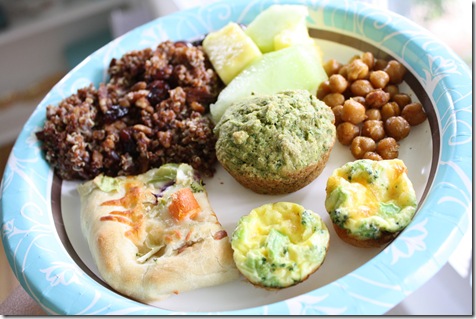 And I mentioned the dessert, right?  Brittney made EPIC Blueberry Pie.  Here is the recipe.  You must make this pie.  It was the best berry pie that I have ever had in… my… entire… life.   Ever. 
Oh, and I'm going to steal Diana's pup, Bailey.  He is my little man.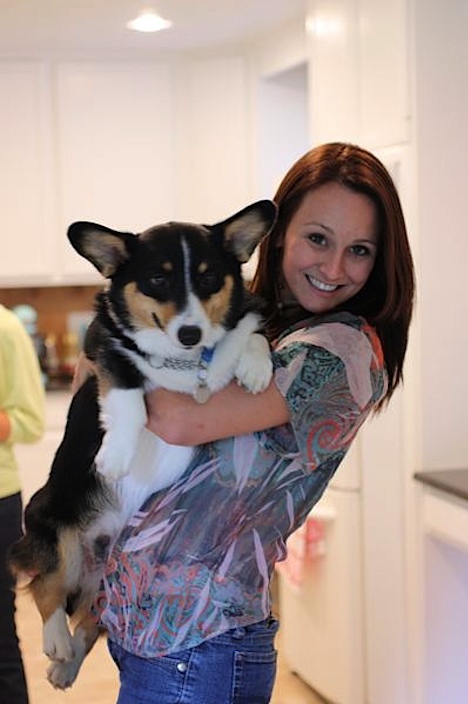 After heading home, I got to work.
Bills.
Bills.
Organized a closet that's been driving me crazy.
Balanced checkbook.
Tried to install wireless printer. 
Failed at installing wireless printer.
Oh well.  🙂 Linner (eaten so early!):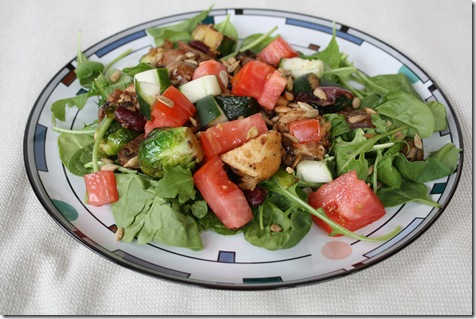 Some sort of stir-fry, salad hybrid from the Husband.  He made mine with Brussel sprouts, tomatoes, kidney beans onions, sunflower seeds, and some of a Quorn "chicken" filet.
Verdict on the Quorn filets: It's just not for me.  Too chickeny.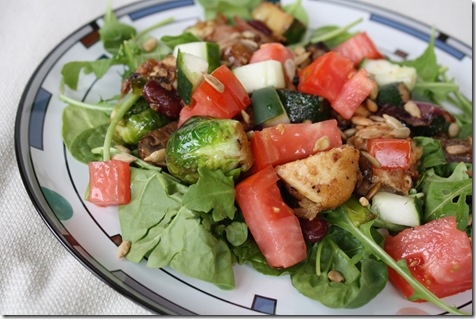 And toasties: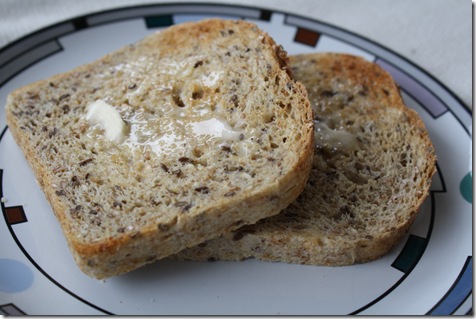 Tomorrow is the beginning of a huge week, so I better go walk James, unwind, and get to bed.
PS – The winner of the Athenos Feta Friday giveaway is Erin!  That concludes the Summer Salad on HTP – friend Athenos on Facebook for more recipes!