My flight from NYC to Charlotte ended up being delayed by an hour and twenty minutes.  Which I would have been really sad about normally, but… there was an XpresSpa right next to my gate.  🙂 So I got an express back and neck massage and a manicure.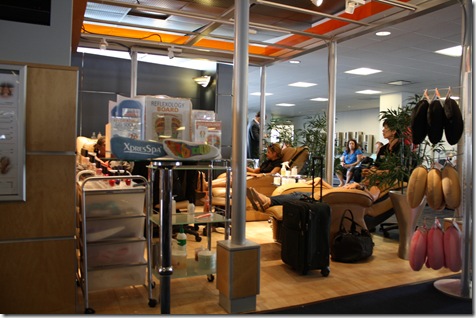 And I read Ultramarathon Man.  Dean Karnazes is so insane. He runs 50+ miles, 100+ miles, and other crazy intense stuff.  I'm not sure whether to think he's NUTS or extremely awesome.  Maybe a little of both.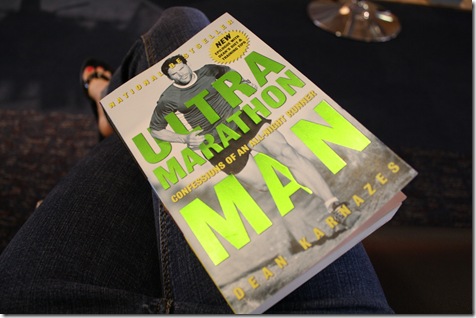 If you're an ultramarathoner (?!), why do you do it?  I'm curious!  I don't think I could ever go a step over a regular marathon… 26.2 miles is hard enough! 🙂
Grabbed a makeshift meal from the airport kiosk: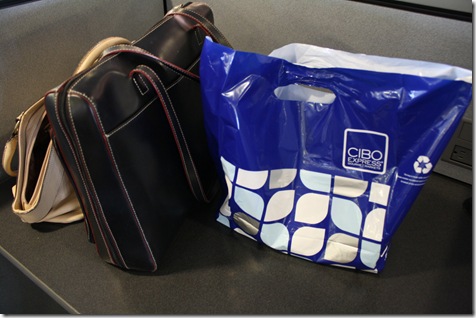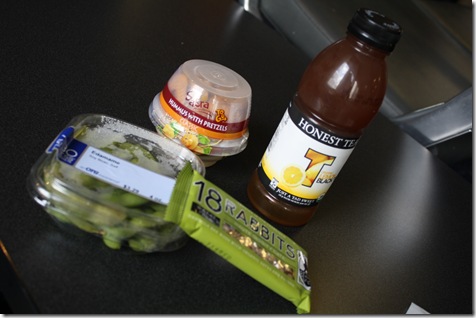 I had edamame – which seems to be popular up here in NYC!  They were perfectly steamed and only a little salty.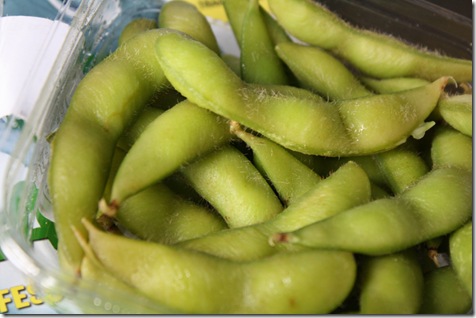 A Sabra hummus to-go cup with pretzels.  This was so handy for a traveler.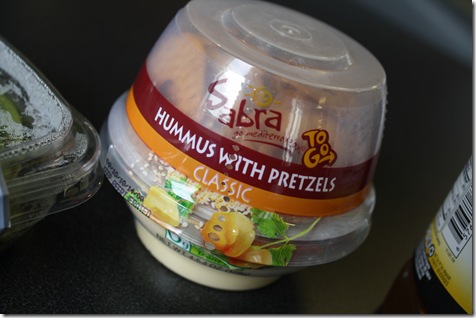 And a bar that I've never sene before called 18 Rabbits. This was SUCH a great bar – super chewy with lots of dates and whole pumpkin seeds.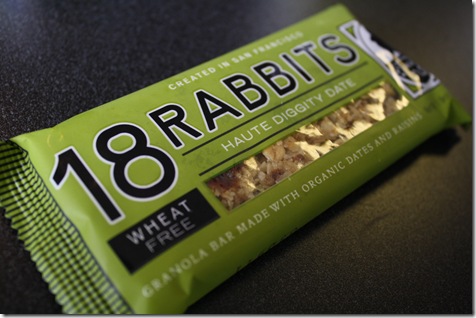 And then we landed, and I was suddenly back home.  My quiet, simple, little place.  I think NYC is awesome… but I could never live there.  I guess I'm too small town at heart.  🙂
Walked in my house and found this little display!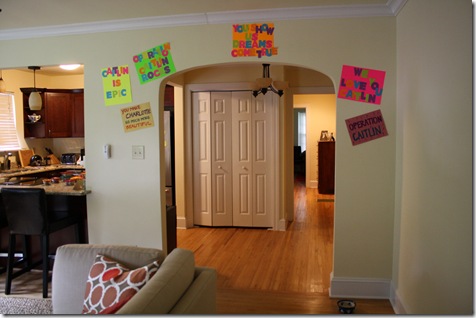 My Charlotte friends had called the Husband, come over, and decorated our apartment with post-it notes and congrats cards.  And they gave me a gift card to Yoforia!  It was honestly one of the nicest things anyone has ever done for me.  🙂
Thank you to Jen, Emily, Whit, Katie, and Jen!!! You made my day. 🙂
On a less cheerful note, the Husband killed the basil plant while I was gone.  Please note that I did not personally kill it.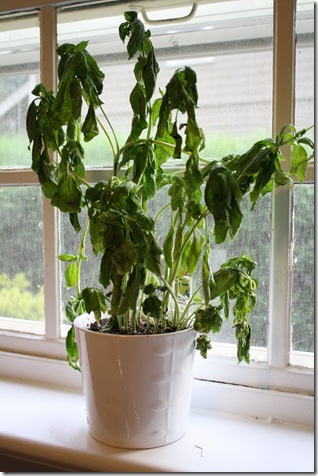 Do you think I can perform plant CPR on it (AKA drench in water) and it will come back to life?!
Wine consoled me.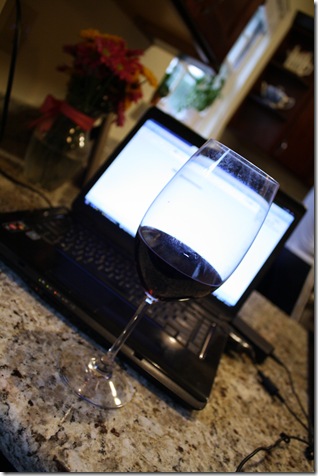 (After taking this picture, I promptly poured my wine into a clean glass.  Ew!)
And now, friends… I'm munching on Grape Nuts and almond milk and watching a really funny movie called Away We Go.
It's Jim from The Office! He was pretty funny.  Two thumbs up!
I'm off to bed!  See you for a marathon long run in the AM!  Dean has inspired me! 😉