Do you have an appliance that you rarely drag out, but when you do, you wonder why you've been putting it off for so long?
(source)
For me, it's my Oster food processor.  It's heavy and a pain to clean, so I hardly ever use it.  But when I do, it's like magic!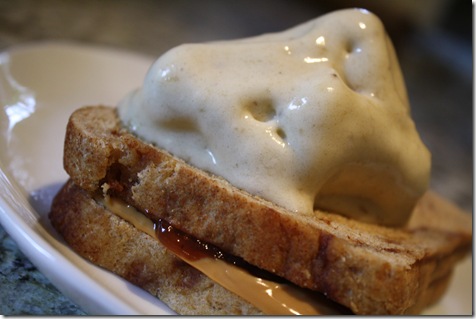 What does the food blender make best?  Banana Soft Serve, a recipe created by Gina of Choosing Raw.  When she wrote about this simple but healthy dessert, it swept the blog world like a craze (her post with the recipe on it has over 500 comments!).  I've only made it once before, but I was feeling inspired last night!
The most amazing part of Banana Soft Serve?  It includes just one ingredient:  frozen chunks of banana.  It works best to use two bananas so the food processor has a little to work with.  And it REALLY tastes like frozen yogurt or ice cream – I swear!
For breakfast, I had an almond buttah and strawberry jam sandwich à la mode.
The best part?  The whole wheat cinnachip bread!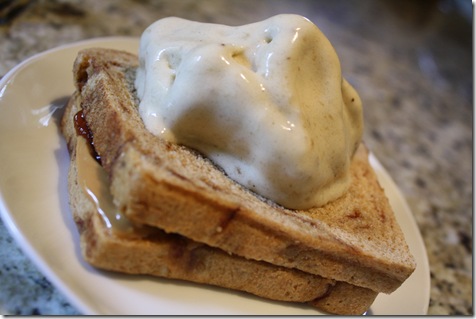 This was truly a decadent tasting – but healthy – breakfast.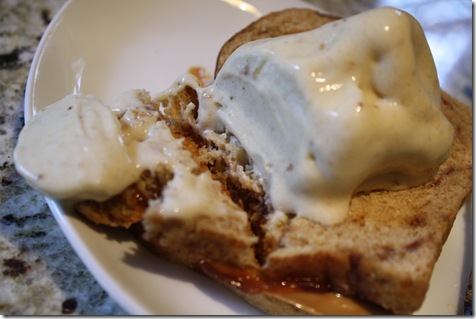 What appliance do you ignore too much?  I've been ignoring my waffle iron – perhaps I need to bring it out of hiding!