The winner of the Athenos Feta giveaway is Julia!  Her advice for getting over a fitness hump included: "Having an event to train for is what has kept me going. Without knowing I have a long run to conquer, I'd probably still be in a major slump."  There were so many good nuggets of advice that I've compiled a list of my favorite suggestions for getting over a fitness or food hump – will post next week!
My mom and had the MOST amazing breakfast!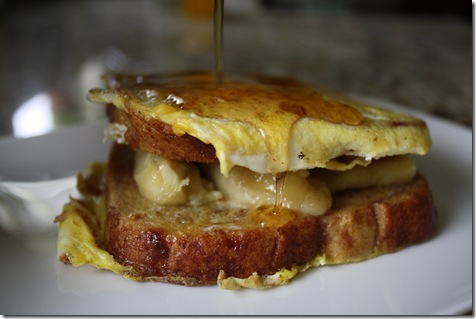 This was the ULTIMATE VERSION of Grilled Banana Sandwich.
What made this GBS so good?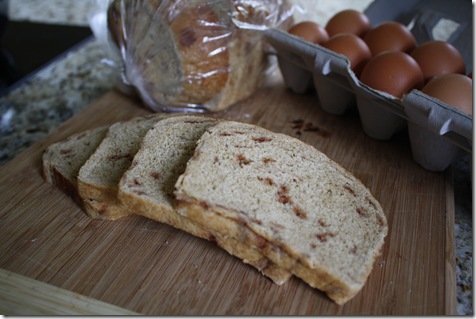 Whole wheat cinnamon chip bread from Great Harvest!  It made the GBS so decadent and chewy.
GBS is basically two slices of French toast with a melted banana stuffed in between.  Here's the recipe!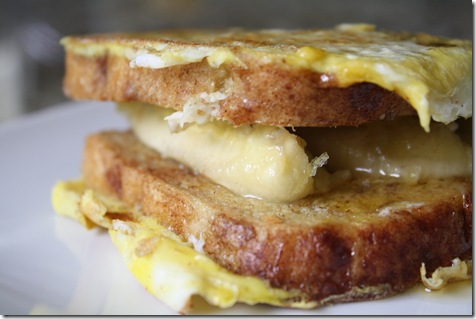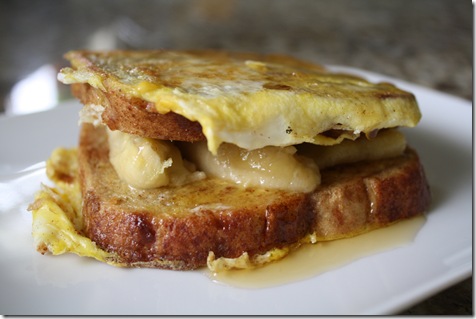 Only problem was that I ate it WAY too fast!  It was so good that I inhaled it.  I should've savored it a bit more.  🙂
Mom and I went on a 45-minute walk with the dogs this morning.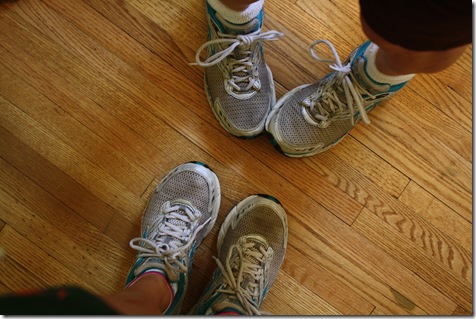 Matching shoes!  I always buy Brooks Summons and gift my older pair to my mom.  🙂
Plans for today include…  more home shopping!  And eventually, we're going to come home so I can cook us a healthy lunch.  I just bought this basil plant and want to do something fun with it before I kill it.  :)  I have a black thumb!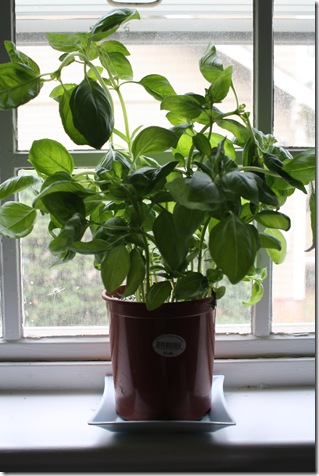 Perhaps I'll make Bruschetta?
Have a great Saturday!