I took Mom on a mini tour of Uptown (really downtown) Charlotte and a little hippie neighborhood called NODA.  The neighborhood is "transitioning" as more young people move in and restore the homes.  NODA was formerly a mill and textile manufacturing worker neighborhood, but now it's art haven.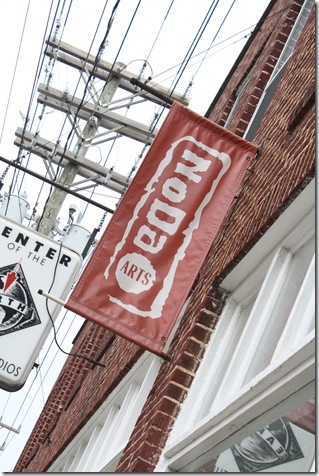 We went to the Smelly Cat Coffeehouse to grab a cup of tea.  I had Earl Grey with half & half and sugar.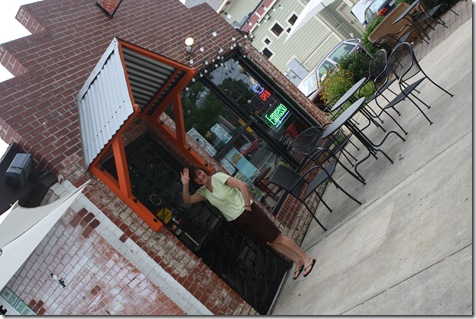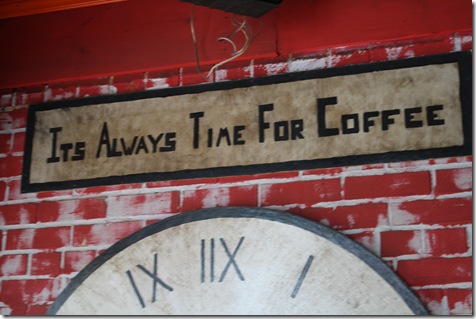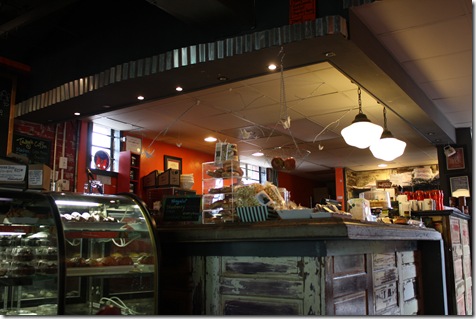 Afterwards, we went to a few boutiques, an art studio, Great Harvest (at which I ate a few bread and cookie samples!), and Trader Joe's.  I'm trying to convince Mom to live here.  I think she'd really like it (she's a hippie like me).
I was lazy about dinner.  Not going to lie.  🙂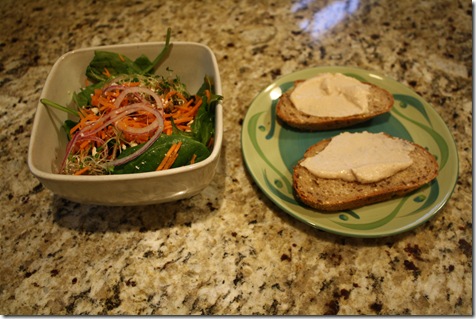 Hummus and whole wheat sourdough: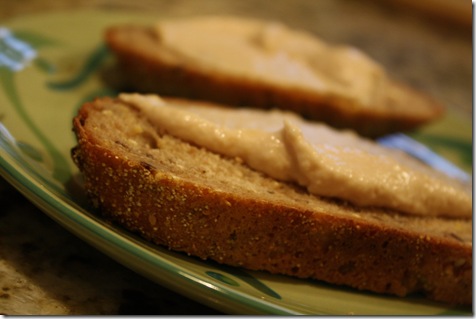 Leftover salad: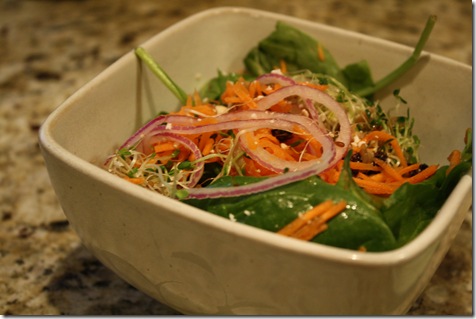 Greek yog for protein!  I think TJ's has the best Greek yogurt I've ever tried!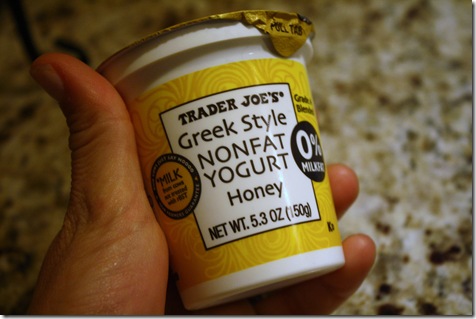 And now…
We're on the porch watching lightening!  A storm is brewing!  Calls for wine. Obviously.
If you owned your own local coffeehouse, what would you name it?  I would name mine… Manifest Destiny.  :)  A weird historical concept, but I've always wanted to name a band or something Manifest Destiny.