When I was 20 and the Husband and I were just beginning to date (long distance), he asked me about my dreams.  This was the middle of one of those four-hour-long, getting-to-know-you calls.  I said, "I dream about the day I walk into a bookstore and can find a book with my name on the spine."
Today was that day.
We grabbed sandwiches from Laurel Market and sat outside the deli, calling bookstores to see who had it available (technically, the book isn't out for another week or so).  I got the Lulu (hummus and tabbouleh whole wheat wrap) and we split a bag of chips.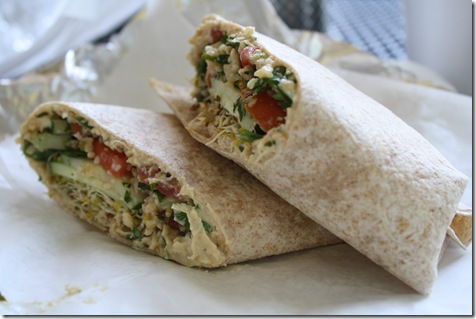 I had the Husband do all the calling because I was embarrassed to ask for my own book.  :)  Like the operator would know!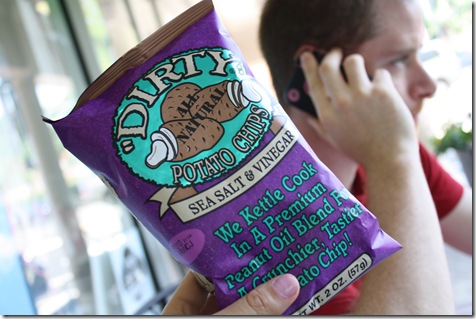 After two tries, we found a Borders with the book on the shelf!  We drove right over.  It was a magical moment.  Very, very cool to see it actually HAPPEN after all this work (and it looks so great – the publisher did an awesome job laying out the notes, stories, and chapters).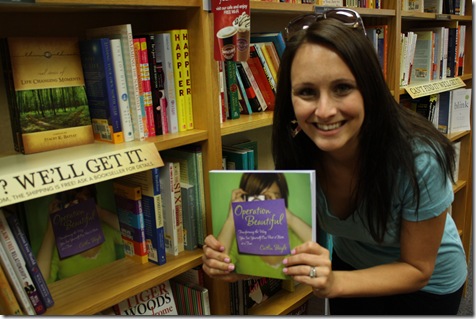 Obviously, I HAD to buy a copy.   Well… I made the Husband actually purchase it.  Yeah, yeah.  The cashier wouldn't know I wrote it, but it still felt funny!  🙂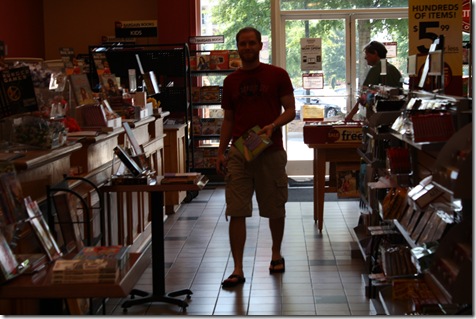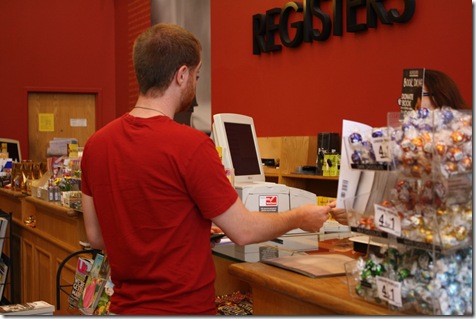 Wahoo!
And then we went to IKEA… on a Sunday… after I ran 8.0 miles.  It was quite a haul!  We needed to buy a shelf, chairs, and other odds and ends for the Husband's clinic.
A trip to IKEA requires $1 frozen yogurt.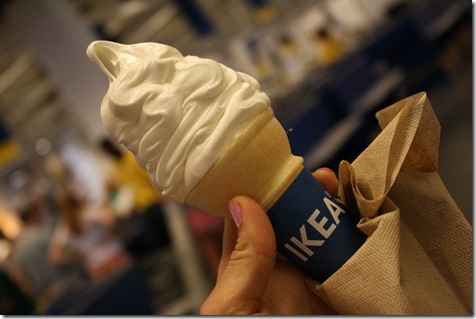 And I snacked on an apple from my the depths of my purse.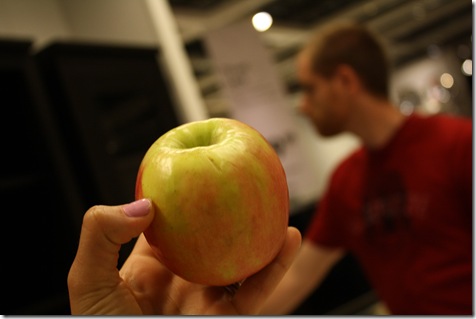 Then, we spent half an hour debating the merits of purchasing three barstools as opposed to four.  Three = more space at the bar and way cheaper.  Four = better for the future if we move and decide to purchase a table.  We went with four.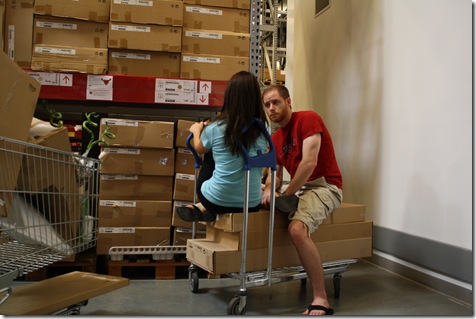 Amidst furniture assembly, I made dinner.
On the menu:
Red onions, tomatoes, fresh basil, Athenos feta, and balsamic salad.
Parsnip and carrot fries with ketchup.
Challah bread with honey.
I ate probably another serving or two of Challah bread as I cooked.  So absolutely fabulous!
All together now: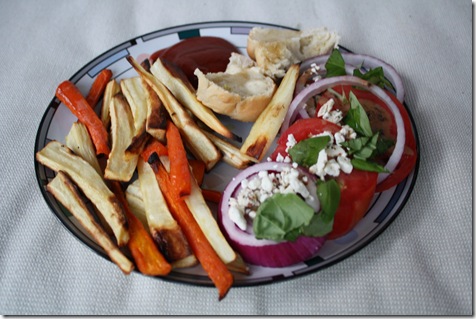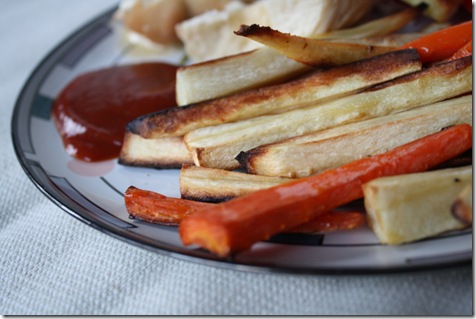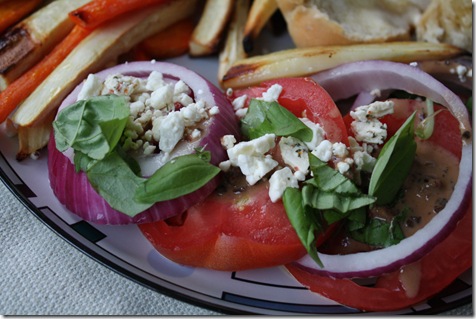 Perfection on a plate!
Alright – two barstools down, two more to go!  And then, bed really early because Kath convinced me to join for her yoga!  Class begins at 6:30 AM….
What career achievements do you dream of reaching?