Today we had some interesting debate/observations in the comments section about being an "ethical eater," what exactly the requirements are, and who can call themselves one.  I think this is a really great topic for friendly discussion and am writing a post on the subject for tomorrow.  I hope it clears up some confusion about my own viewpoints, and I'm interested to hear your thoughts, too.
In the meantime, check out this post:  My Food Revolution – Books, Blogs, and Movies That Made Me Think.  🙂  Speaking of eating…
The Husband and I went on a shopping rampage this afternoon at IKEA.  I think I've publicity proclaimed my hatred for IKEA before, but I take it ALL back.  We found so many cute things. 
I'm going to change my name to Kaitlind and become a side table.  What's your IKEA name?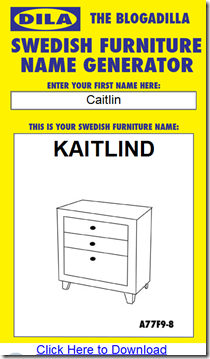 We even ate dinner at IKEA!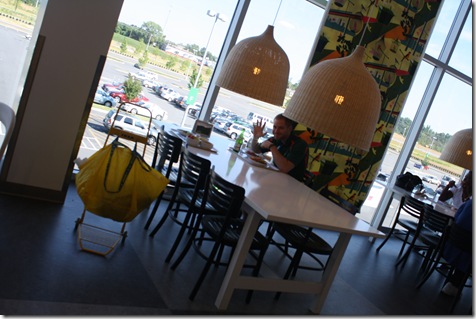 Putting together a vegetarian meal at IKEA is surprisingly easy!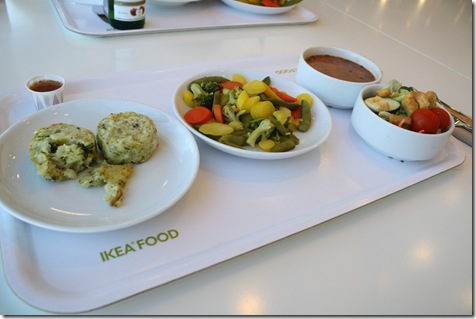 I had two broccoli-potato puff things, which were so good.
Veggie soup: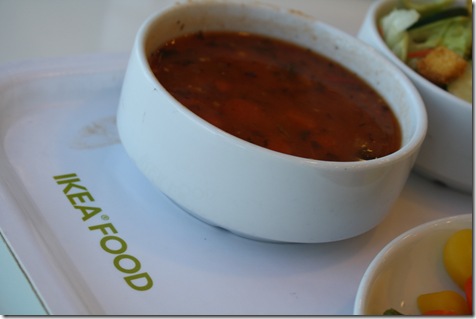 Steamed veggies – these were definitely not THAT great.  Kind of mushy.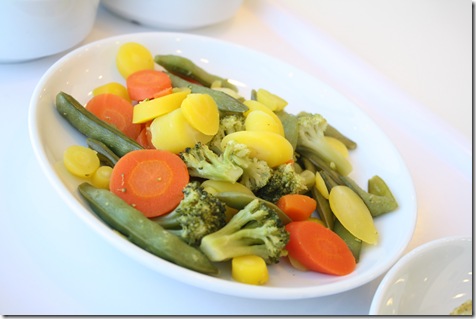 And a salad.  Which was fresh and crisp!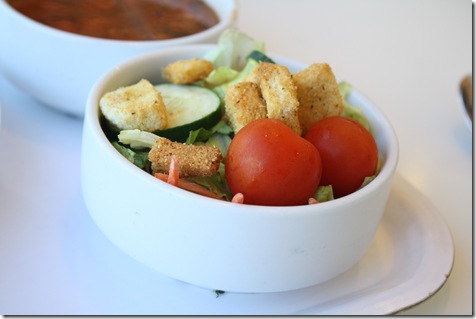 We were at IKEA for hours… HOURS I tell you!  I joked that the store has to have a cafeteria inside it so they can feed people MEALS while they shop.  Snacks are enough!
Oh, I also ate an apple while we shopped.
Our loot (plus more):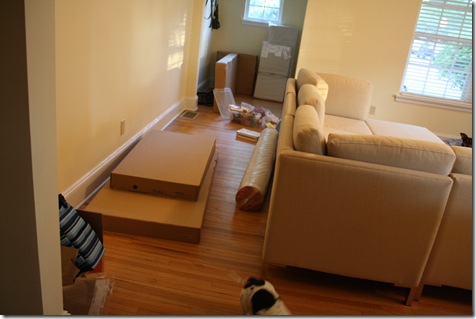 I promise to take decorating pictures and whatnot once things are pulled together!  Nothing is really completed yet so it's kind of a waste to reveal it all.
Dessert: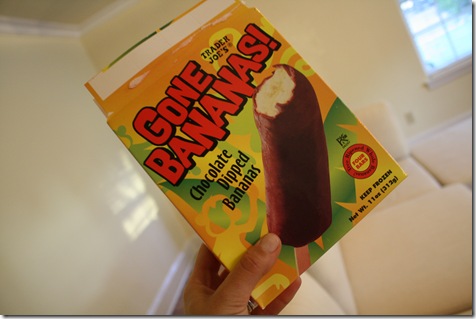 I have a desk to build…. Seeya!  🙂