Strange ingredients; wonderful taste.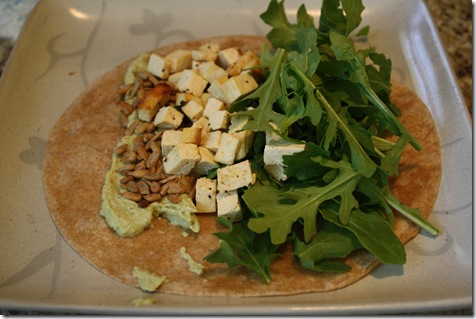 I wasn't sure the edamame hummus, sunflower seeds, baked tofu, and arugula combo would work in a wrap, but it was great!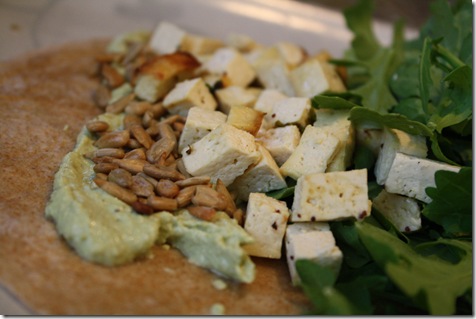 Plus, a banana.  I like the new stickers on bananas; they're quite fun!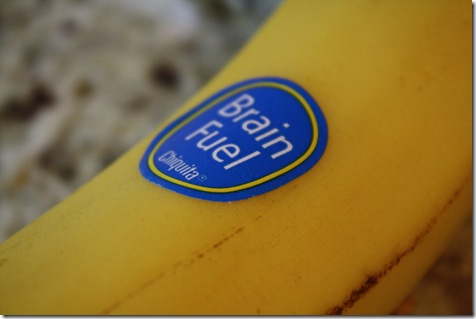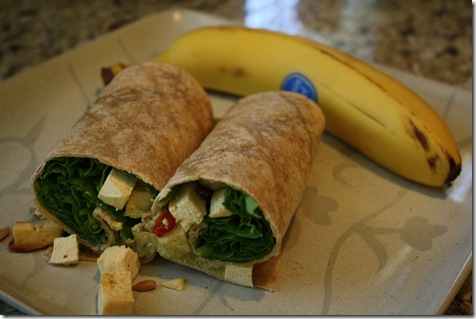 Andddd… I'm off!  Sorry for the shortie post.  :)  We are running errands today (and hopefully buying a desk so I can stop blogging and writing on top of cardboard boxes).
What did you have for lunch today?  :)  Any fun combos out there?