Whooooa! Crazy morning here at Casa de Boyle (as well as Clinic de Boyle). 
Like our sign?  The Husband designed it himself.  :)  So although the Hubs isn't seeing patients yet, his father (who he co-owns the practice with) is treating people, and it was rush-rush-rush to wrap up some last minute details.  I ended up putting together a table this morning on the floor of one of the examining rooms.  :)  I am pretty good at putting together furniture after our move!
I also squeezed in a quick run.  I did 3.5 miles in 31:37, about a 9-minute per mile pace.  It was hot out, but I felt GREAT for some reason!  A very fast run, and if I can recreate this next week at my race, I'm going to be very happy.
Post-run lunch: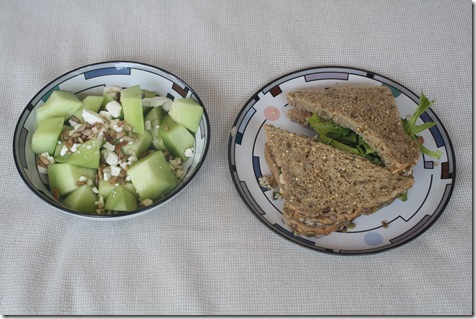 I can't design who  was the star of the show because the salad and sammie were both SO good.
The salad probably wins:  a Honeydew and Feta mix!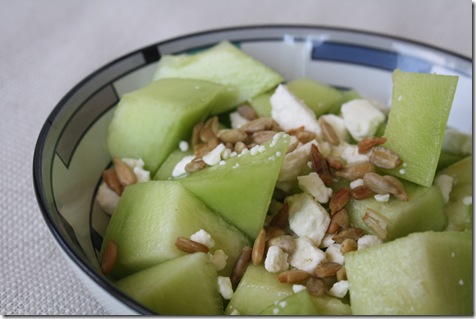 I combined fresh organic honeydew with sunflower seeds and plain Athenos feta.  The combo was EXCELLENT and so refreshing!
Sammie consisted of hummus, tabbouleh, and arugula on Dakota bread.  It was also amazing.  My mouth was happy.  🙂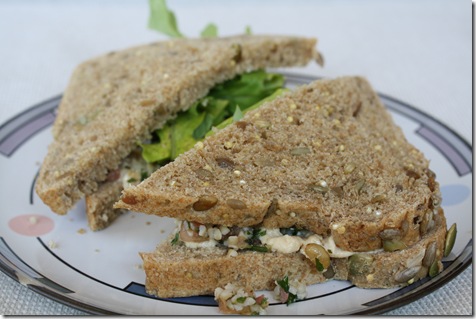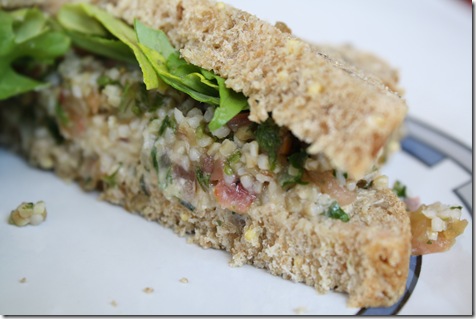 Guess what time it is?
Change for the Feta Giveaway time!
One reader will win the following: ATHENOS Feta coupon; ATHENOS Feta "Shape Up Your Salad" recipe booklet; ATHENOS Feta water bottle; Life Time Fitness 1-month membership; Fit & Fresh salad container; and a Built NY lunch bag.  I'll pick a winner tomorrow morning.
To enter, simply answer ONE of the following questions in the comments section:
Would you ever want to work with your family or would it drive you crazy?
What's the best summer food you're currently enjoying? 
Good luck!