The Husband and I are intent on showing my brother-in-law, Nick, a good time this weekend.  We REALLY want him to move to Charlotte when he graduates from UCF.  Since he is younger and (obviously) way cooler than us, we're doing a bar crawl tonight to show him that Charlotte can – in fact – party!
The Husband was working this afternoon, so I took Nick and my mother-in-law to Cantina 1511.  Everyone has told me to go to Cantina, and I can tell it's a good place!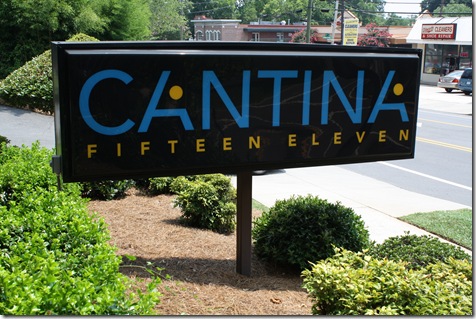 I convinced my MIL to drink two double margaritas with me.  It was probably the best idea I've had in a long time.  😉 One was orange-juice based and the second was blood-orange.  They were both so good, but the blood orange one was sweeter (and lined with sugar).
We ordered a plate of veggie nachos to share!  I ate this at about 4 PM, which totally ruined my dinner.  Well, I guess the nachos WERE my dinner!
But it was so worth it because the nachos were diiiiivine.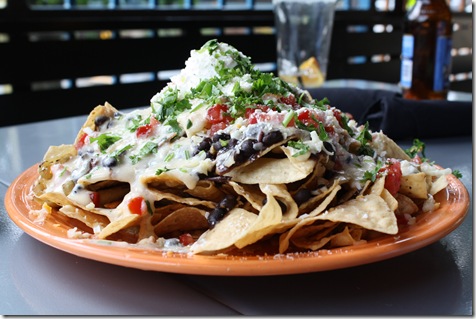 And oh-so-photogenic.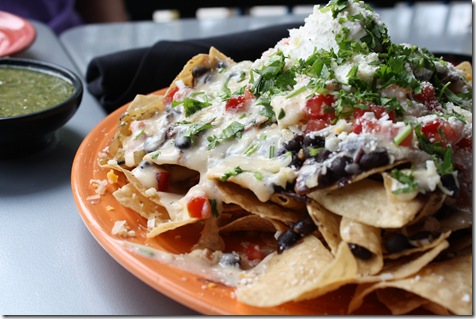 Healthy eating tip:  When eating apps like this, I usually take a portion off of the main plate and put it on a smaller plate so I can see what I'm really eating as I go.  Otherwise, I end up stuffed.  I forgot to do this and guess what?  STUFFED! 🙂
After the bar, we took my MIL home for a nappie, and Nick and I (clearly, I was not the designated driver!) drove around the city so Nick could see some potential areas he'd like to live if he did move here.
Then, we had the bright idea to go get serve-serve frozen yogurt (this was probably the margarita talking):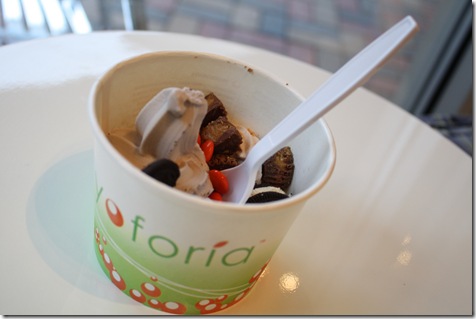 In my mix was peanut butter yogurt, PB cups, and Oreos. 
I posted these lovely Operation Beautiful notes in the bathroom!  I love them, especially the "Be Fearless" one.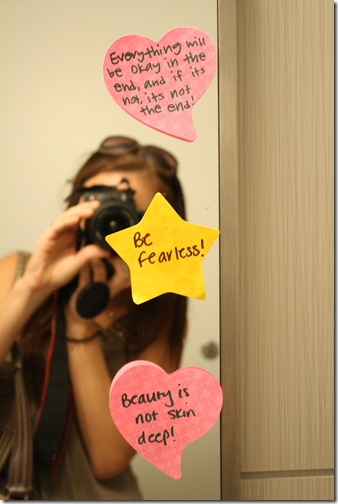 And then, I came home and (predictably) took a two-hour nap!  That's what an early happy hour will do to this girl.
However, now I'm rested and ready to go again!  We're going to check out some local bars that I've heard good things about. 
Are you a bar or club kind of girl? Or do you prefer quieter weekend evening activities?  You guys know I love a good dive bar!