Have you heard of Trader Joe's?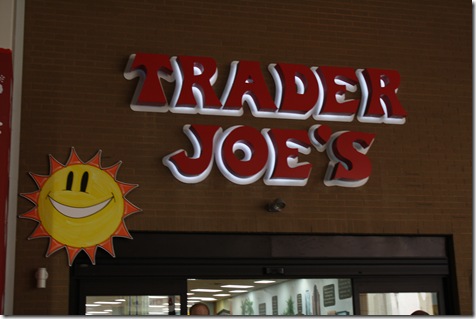 Trader Joe's describes itself as "your neighborhood grocery store" or "your unique grocery store".  Many of the company's products are environmentally friendly.  Trader Joe's maintains low prices by having smaller and plainer stores, using plainer packaging, and carrying a smaller variety of products and getting more turnaround on products they do carry, which enables the purchase of larger quantities of perishable items closer to the expiration date at better prices, knowing that they can be sold within shelf-life parameters.  Individual products are also discontinued more often than at larger grocery chains, due to increased costs, poor sales, or to free up space for new items.  Trader Joe's sells many items from any of several of its own private labels.  (Source)
I've been to a TJ's before, but the Husband has never been.  He was VERY excited and threw almost everything in the cart!  :)  Everything looked so good and was SO inexpensive. This was the first "real" trip to the grocery store since we moved on June 28, and we only spent $100!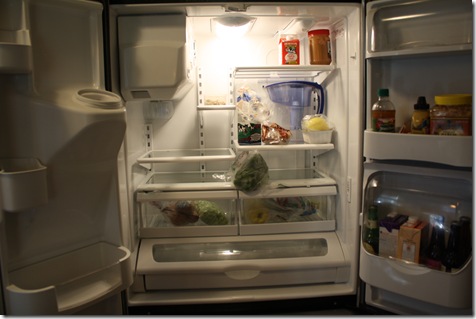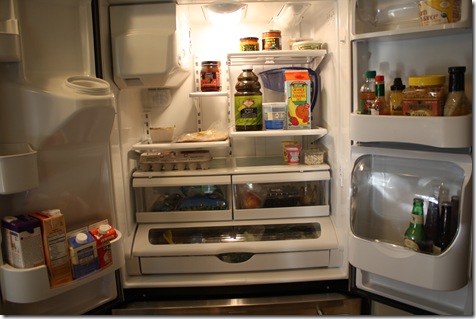 Dinner was TJ's inspired.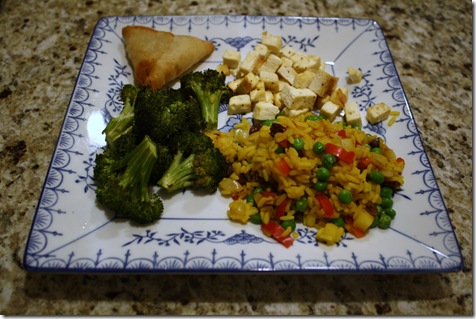 Starting with Biryani Curried Rice Dish – an all-natural Indian rice (every ingredient was REAL food) that I heated up by cooking in the wok.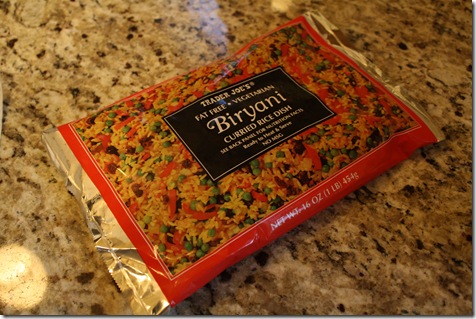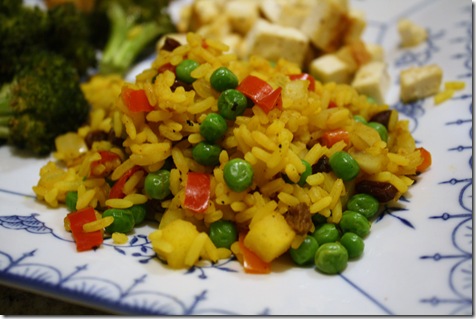 Roasted broccoli: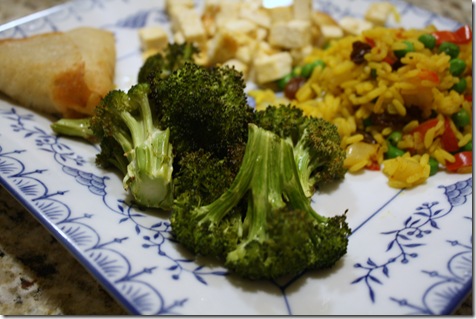 Baked tofu (marinated with Poppyseed salad dressing).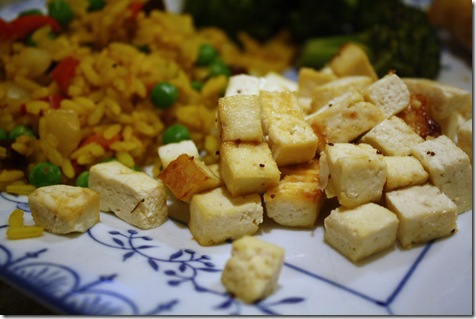 And a vegetable samosa.  These weren't restaurant-quality, but they were still really delicious.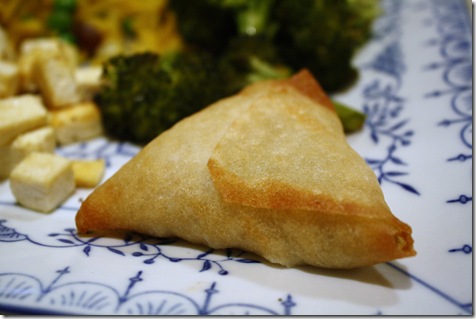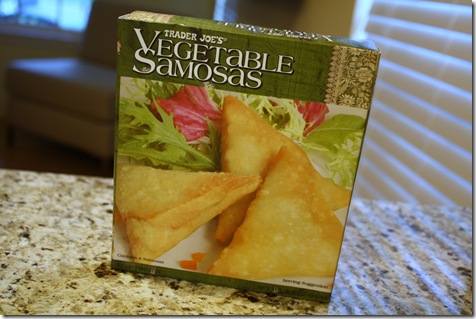 While shopping earlier, I had a slice of bread with PB.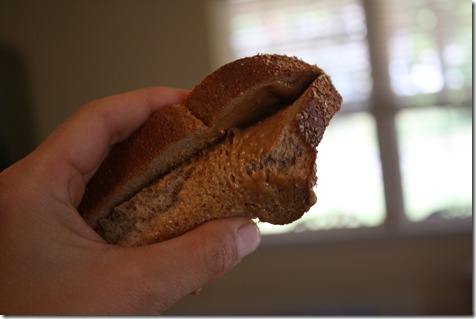 Speeeedwork
Got in a speedwork exercise this afternoon!  Honestly, life has been so crazy that it's been hard to squeeze in long, quality workouts.  The Speedy 5K training plan is motivating me to do as intense of a workout in as short amount of time.  It works!
800 m warm up
4 * 200 meter sprints at7:30 minute per mile pace / 150 m recovery
2,000 meter cool down at 10:00 –10:30 minute per mile
It all amounted to about 2.5 miles in 23:15 minutes, and afterward, I walked the dogs for 0.75 miles.  The Husband went with me, which was really nice!
After my last speedwork sesh, readers commented that I might want to try shorter sprints (0.25 mile instead of 0.5 mile) and a longer warm-up.  It made a HUGE difference in how I felt.  However, I DO need to start building into more speed sprints to achieve my 5K goals.  All in time, I suppose.
Guess what I'm doing?  Laying on my couch facing television with my Husband, all alone in our new place FOR THE VERY FIRST TIME.  It is perfect.  🙂