The Husband and I spent the afternoon putting together his clinic + treatment room.  If I ever have to put together one more piece of IKEA furniture, I will surely die.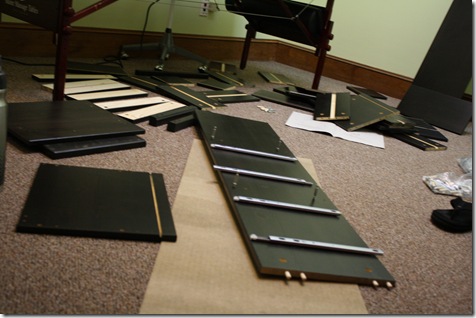 However, the (almost) finished product looks amazing.
We need to hang up the rest of his diplomas and licenses – he already has six up and there are four more to hang!  I'm really glad we decided to purchase a floor lamp because the crazy fluorescent overhead lamps are NOT relaxing.  And relaxing is important for patients!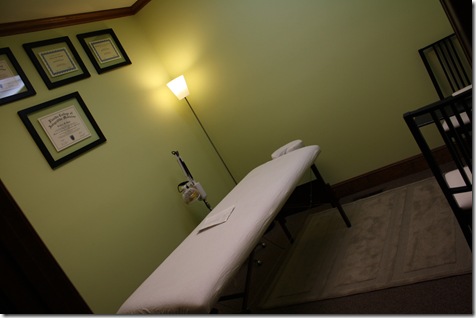 This is his intake area / pulse taking area.  Chinese medical docs depend on the pulse to tell them a lot about a patient's basic health. 
He also has a glorious cabinet that is now filled with special Japanese needles (the best ones!) and all sorts of acupuncture odds and ends.
Since we basically spent the whole afternoon at the clinic, I brought a snack of yogurt + oatmeal: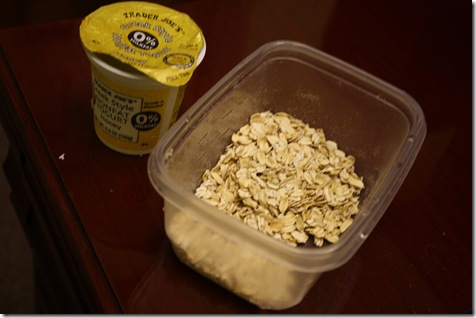 And I walked across the street around 8 PM to buy us dinner from Big Daddy's!
This place is SO close.  It's dangerous!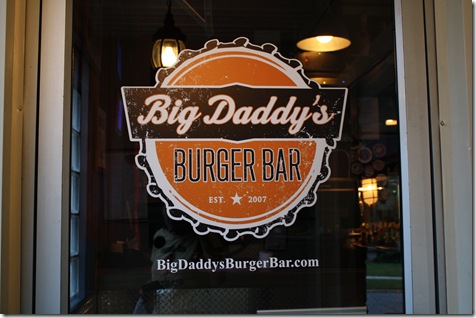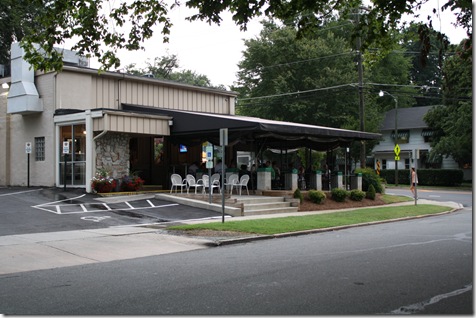 We ate on the floor of the empty intake room.  :)  Maggie snagged a few snacks, too.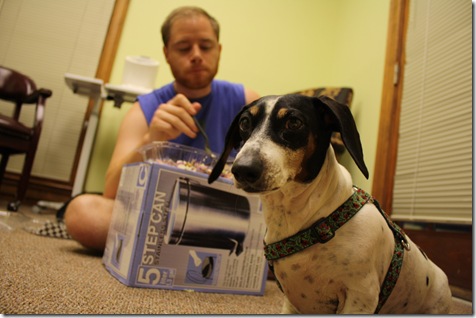 My meal was a huge Napa cabbage, pecan, carrot, onion, brie, and apple salad.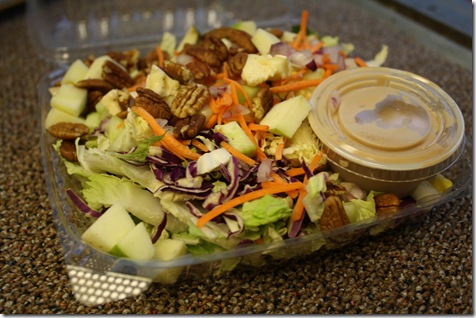 Plus, a black bean burger, which I ended up eating all of.  Word on the street is that these burgers are so delicious because they deep fry them.  I believe it!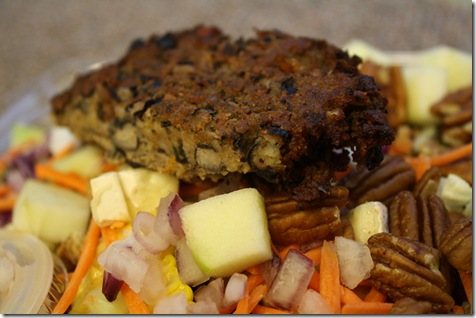 Whew – I'm beat.  Something about putting together furniture and hanging diplomas is EXHAUSTING. 
I'm so excited for the Husband to start practicing (in three weeks or so?).  All this hard work is finally paying off for him!