Last night we checked out the Charlotte nightlife!
(source)
And it was awesome! We went to an area called the Epicenter, which is a multi-level bar, restaurant, and nightclub center.  I wish I had brought my camera, but I've misplaced my point-and-shoot during the move.  However, trust me when I say it was swanky and cool!  We went to two places:  Suite and Black Fin.  We danced until they literally turned the lights on at 2:00 AM (I had a glass of white wine and lots of club sodas).
Pre-party dinner was made by my mother-in-law.  Thanks, Rosalind!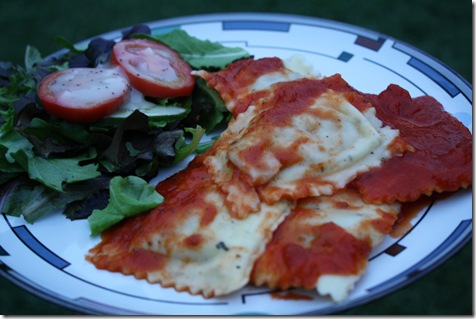 She cooked ravioli with tomato sauce (which I had a few extra) and a side salad.  Mmm.
When we got home, I had cinnamon bread with homemade blueberry jam.  Perfect 3 AM snack!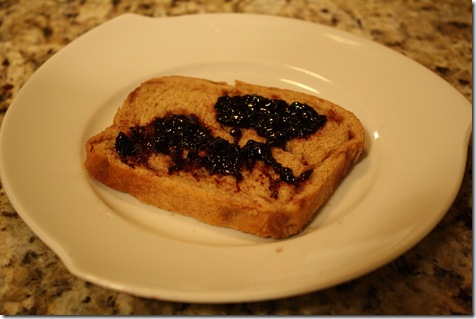 And breakfast was PANCAKES.  I promised everyone pancakes last night, and I always deliver on my 3 AM promises.  🙂
I made Kodiak mix with raspberries and bananas.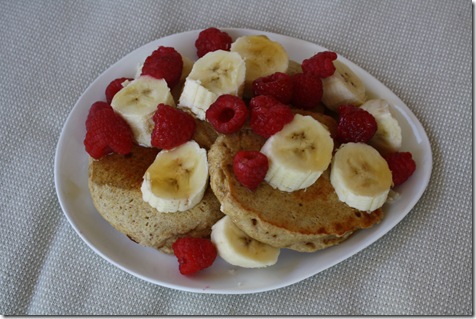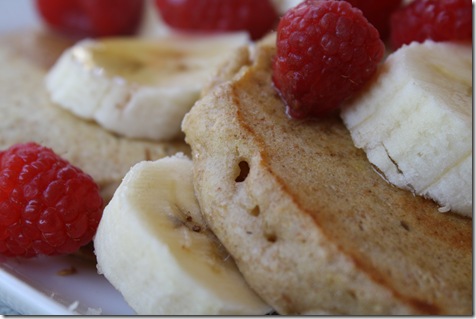 My mother-in-law proclaimed these the "best pancakes ever."  It is a really great whole wheat mix (and super easy because all you do is add water).
I'm off to squeeze in a run (and maybe a nap) before friends arrive for the British Open!
What are you doing on this lazy Sunday?