I've got a fun, special request for YOU today!
But first… breakfast: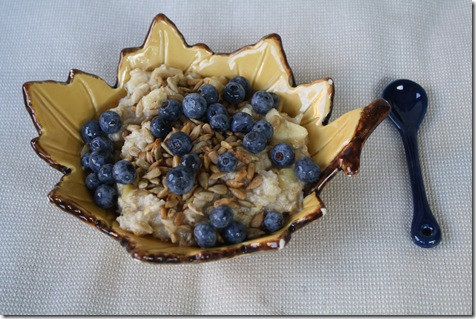 Isn't it amazing what a splash of salt will do to a bowl of oatmeal?  It really brings out the flavors.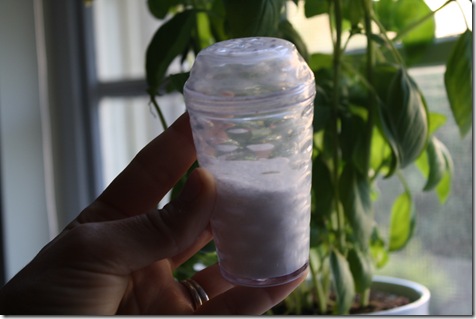 My bowl contained:
1/2 cup oatmeal
1/2 cup water
1/2 cup hemp milk
1 sliced banana
Toppings:  blueberries, sunflower seeds, maple syrup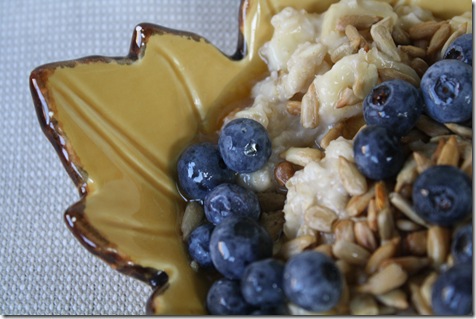 It was a HOT breakfast for a HOT day!
Drop a Love Bomb
Ever read a blog post that just breaks your heart and makes you want to reach into the screen and hug the blogger?  Drop a Love Bomb is an interactive website that encourages followers to leave nice comments on one person's blog per day.  The bloggers are selected because they are struggling or in need of a little positive support.  The best part is that they don't know they've been chosen in advance and might not even know about the site – so one day they wake up and have hundreds of positive messages to read on their blog!
Update:  Due to some of your concerns, I've decided to remove my request to "bomb" one particular blog.  It was only meant to be positive, but I can see how it can be misinterpreted, so I'm retracting my request.  I don't mind admitting I might have been wrong! 🙂 This is exactly why I encourage and appreciate discussion on my blog; I really do listen to what you have to say and adjust the blog accordingly.  Drop a Love Bomb is a great site, and I encourage you to check it out and bomb other blogs.  ;)  Also, please check on the comment #23 thread, which includes thoughts from the Drop a Love Bomb editor, Nate.
Update #2:  The blogger in question has responded that she loves the thoughtful comments on her blog, so we're back to bombing here.  Please bomb Quinn's blog with positivity and support!  She is suffering from a horrible eating disorder and needs to see herself and this world in a positive light!