I had a great night out. :)  My dates were Diana and Cindi, who are both so sweet and fun to hang out with!  I really appreciate all the Charlotte bloggers + readers taking me in and showing me around.
Before dinner, I snacked on Pomegranate Greek yogurt + cereal.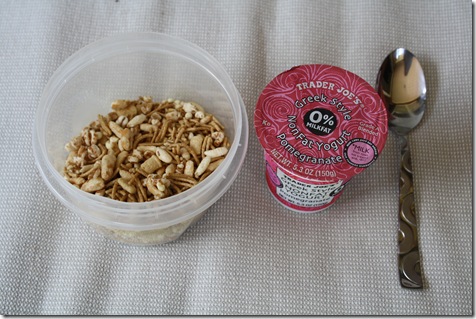 And then Diana came over for a bit and we split an IPA beer.  It was very hoppy!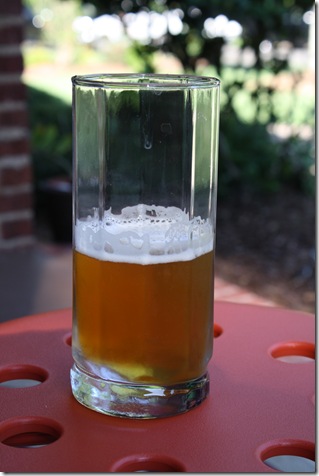 We went to Big Daddy's Burger Bar (same place as last night!) and tried some fun things on the menu…
Like fried pickles!  Apparently this is a Southern thing.  I had a few; I don't think they are really my thing.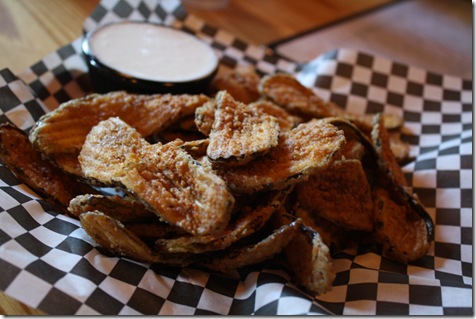 Diana and I split a black bean burger and sweet potato fries, and we each ordered side salads.  I was feeling pretty full already so I skipped the top of the bun and ate 1/2 the salad.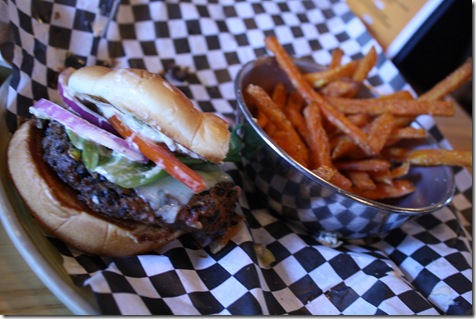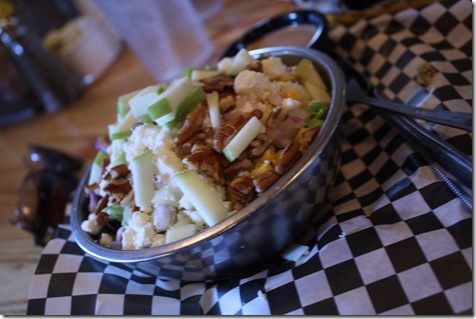 Afterwards, we discussed splitting a spiked milkshake, but then opted for self-serve frozen yogurt.
The choices were endlessss (alright, not endless, but my brain was spinning at the options)!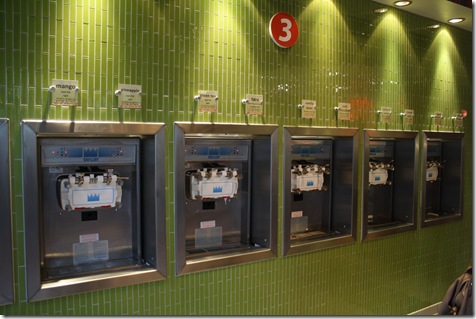 The toppings were even more intimidating!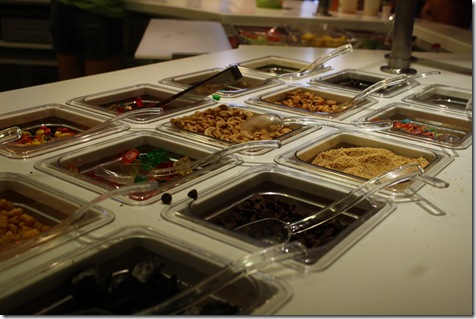 I opted for what ended up being a very small serving of cookies and cream fro-yo + crushed Oreos + Resee's (this whole bowl only cost $1.79!).  The bowl itself was huge, and I had no idea what a serving was.  I wish I had gotten more because it was so. freaking. delicious.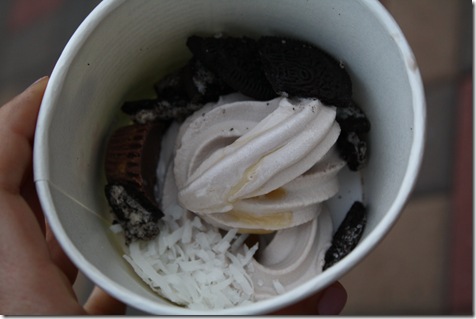 LUCKY FOR ME, Diana lives kind of close to this particular fro-yo place, so I suspect I will be back very, very soon.  :)  Friends in high places!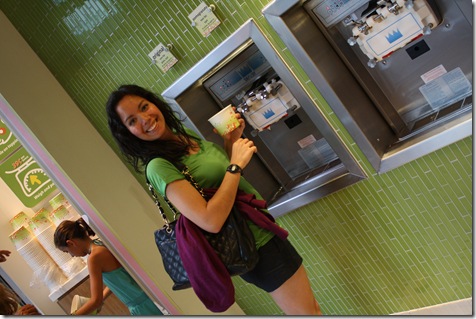 On that note, this girl is off to snuggle on the couch and watch So You Think You Can Dance.  It's my favorite summer show, and we're getting down to the wire!
What's your dream frozen yogurt combo?  Sweet or tart?  Fruit or candy toppings?