It's raining, it's pouring!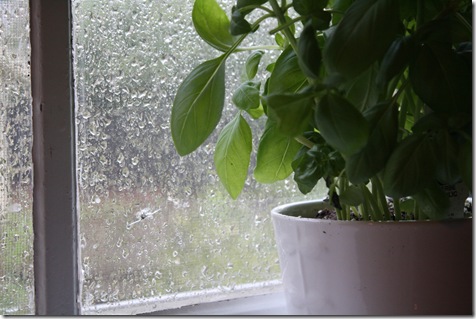 I am very nearly snor-ring!
I am so excited to crawl in bed today (with Husband, he's back from vacation) and sleep!  I don't know if it was my killer run and No More Trouble Zones or just the busy weekend, but I'm pooped.
But first – I finally created a new recipe!
Cheeseless Pasta Bake
Sometimes it's hard to come up with casseroles that don't involve cheese (which the Husband doesn't eat anymore).  He will, however, eat hummus and eggs, which when combined, create a yummy, creamy, cheese-like affect.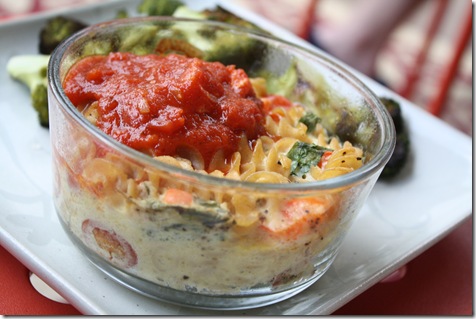 Ingredients (for three servings):
2 cups cooked whole wheat pasta, boiled per package directions and drained
4 eggs, beaten
1/2 cup hummus (I used a white bean hummus)
1/4 red pepper, chopped thinly
10 leaves of fresh basil, chopped
1 large handful of grape tomatoes, chopped
1/4 tablespoon pepper
Sprinkle of salt
Pasta sauce to top
Directions:
Preheat oven to 375 degrees and grease three small ramekins.
In a large bowl, combine all ingredients except for pasta sauce.
Pour mix evenly into ramekins and bake at 375 degrees for 25 minutes, or until egg is firm.
Remove from oven and drizzle with pasta sauce.
Enjoy!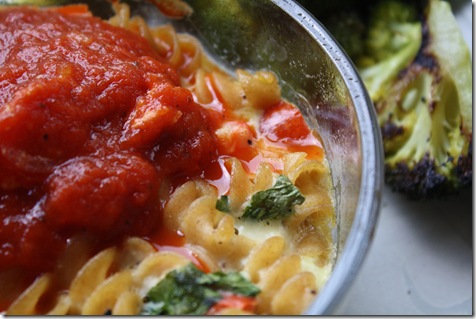 It was great with roasted broccoli!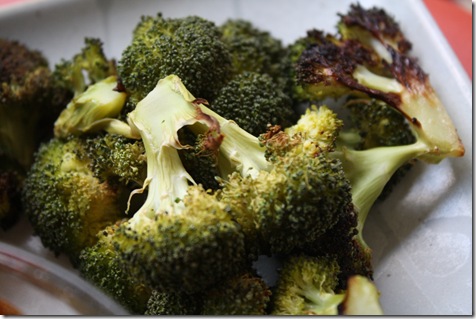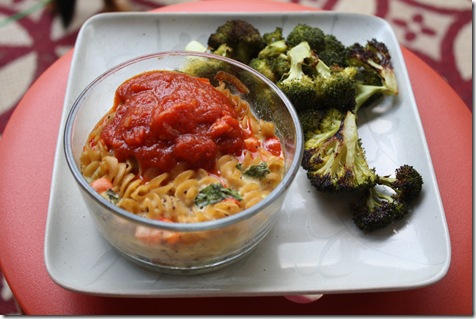 In other news… I cannot stop eating cinnamon chip bread.  Make it stop!  My hand keeps going into the bag and munching on slices.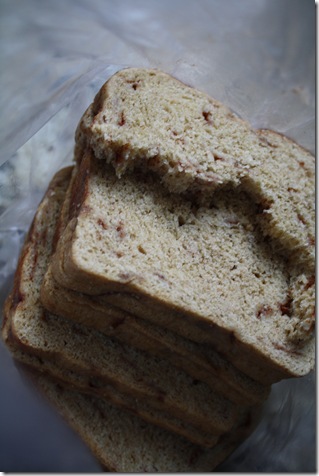 Coming up this week on Healthy Tipping Point:
A summary of your suggestions for getting over an exercise hump or a healthy eating slump.
I discovered the reason I've been in a running slump thanks to your comments!  Will reveal soon. 🙂
A fun and motivational reader Healthy Tipping Point story!
Another Athenos feta giveaway.
New decorating and design pictures.
My thoughts on the biggest day of my life – August 3, 2010, which is when the Operation Beautiful book will be released!  It's available for pre-sale on Amazon, Barnes and Noble,Borders, and Indie Bound, if you're interested in getting your copy ASAP!
Sweet dreams, bloggies!