Not this kind of faux sausage: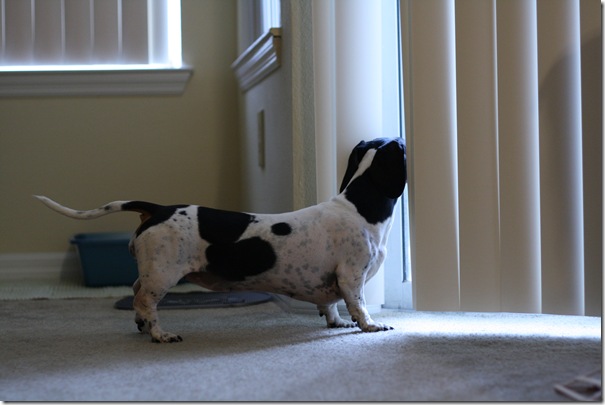 This kind of faux sausage: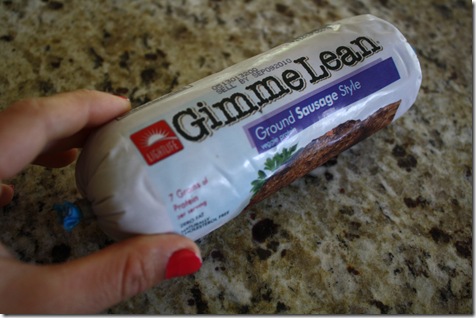 I'm not sure why, but I felt compelled to pick up this vegetarian sausage at the store the other night.  I was never really into sausage when I ate meat.  I do like the Morningstar sausages and was hoping this brand would be similar in yumminess.
Here's the nutritionals: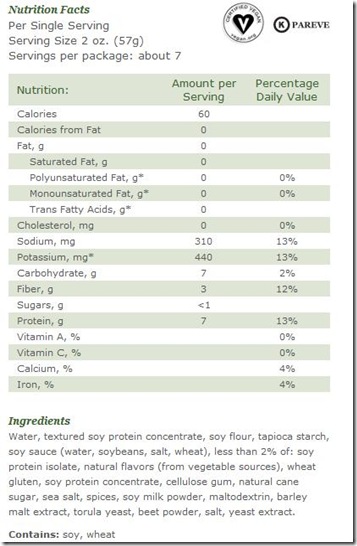 I ended up cooking a "breakfast for lunch" meal.  Sometimes breakfast is just what you need (again).
My plate: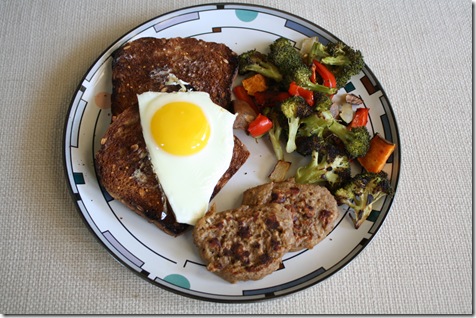 The sausages where pretty good.  Pro's: could be shaped into a variety of meat-like foods (like in spaghetti!), the texture was spot-on.  Con's:  Not as good as Morningstar, took forever and a day to cook on the griddle.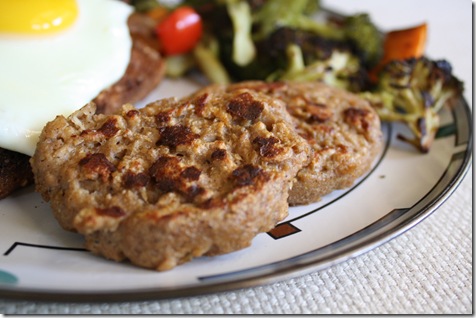 With egg and toast, of course!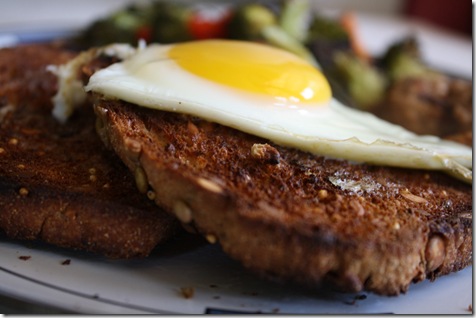 And a pile of roasted veg:  sweet potato, broccoli, red pepper, and onion.
Guess I'm feeling extra-veggie-ish today?  I also had a Green Monster as a snack.  This GM just contained 2 cups raw spinach, rice milk, and Vega Shake & Go mix.  Kind of weird to skip the banana, but it was still good (we're out).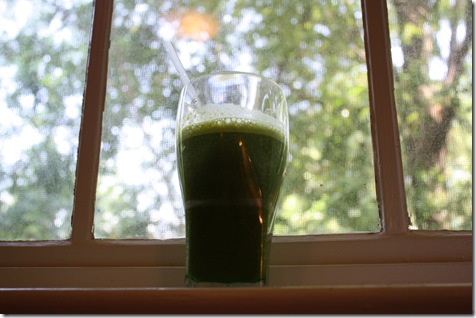 I've gotten a lot done today, but I must run to do some stuff at the practice, including hanging up the Husband's diplomas.  I'm also going to squeeze in an acupuncture treatment to assist my body in adjusting to no birth control pills.  My body is kind of freaking out (feels like the worse hangover ever), and although I was assured on Twitter that it wasn't common and would go away, I still think a little needling would help move things along.
Do you eat faux meat products?  If you're vegetarian or vegan, are you OK with the kind that really look like grilled chicken strips?  Or do you avoid stuff like that all together?  I do try to eat it in moderation, but faux meat is great in a cooking pinch.
PS – Jill is doing an Operation Beautiful giveaway:  Check it out here!