If you've been reading the blog for a while, you probably know that my favorite restaurant in the whole world is Royal Thai.
Slow mo run with open arms: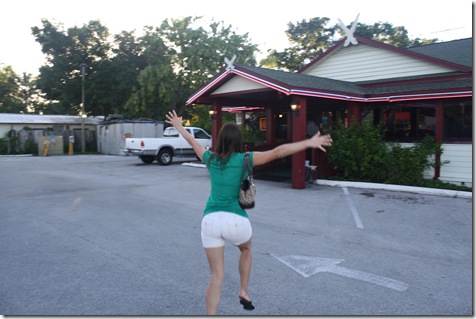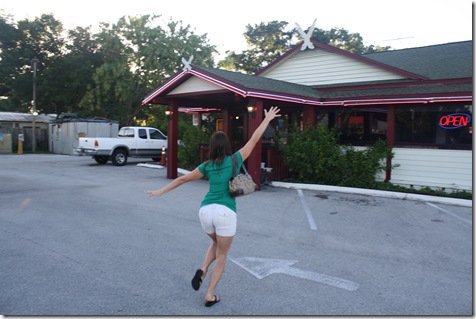 The Husband feels the same way.  How can you NOT love Royal Thai?  The food is superb, the service is excellent, and the atmosphere is authentic.  Can't beat it!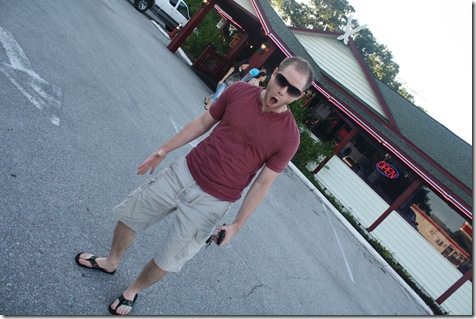 In our quest to visit all of our favorite Orlando restaurants once more before leaving, we had dinner at the very best place in the city and ordered all of our favorite dishes.
We split the spring roll appetizer: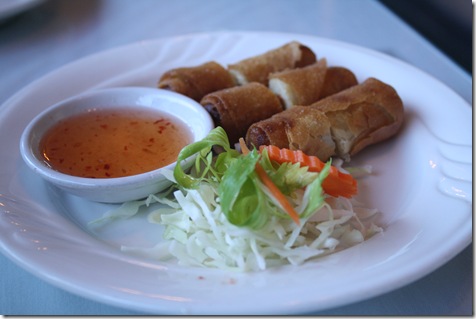 And drank Singha beer out of frosty mugs (another reason we worship Royal Thai):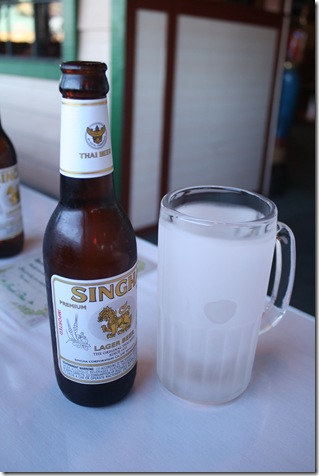 To make the most of our meal out, we split two of our favorite entrees.  I got the tofu pa-naag, a creamy coconut curry and ate about half of what's shown.  Plus a sticky pile of white rice!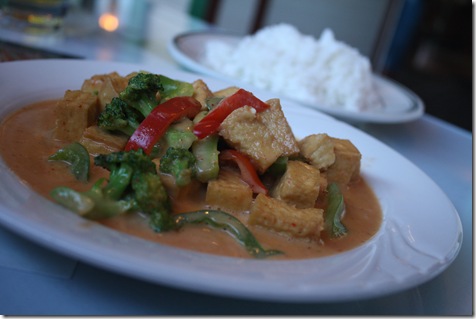 Plus, some of the Husband's tofu Pad Thai.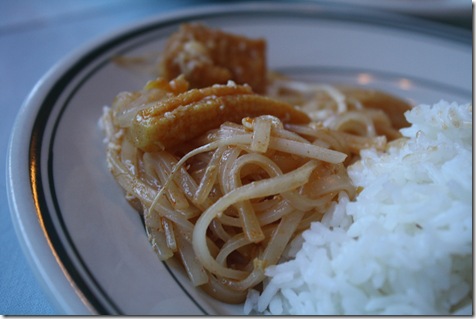 Thank you for three wonderful years of excellent food, Royal Thai!  We will miss the restaurant and the sweet, sweet waitresses that recognized us EVERYTIME.  If you ever come to Orlando and want to get out of the tourist trap area, I HIGHLY recommend this awesome restaurant.
When we came home from dinner, we took the dogs on a 0.75-mile stroll. 
In other news…
Afternoon snackage was Pomegranate Chobani + raw oatmeal: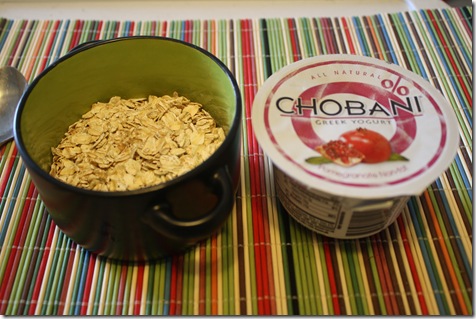 And we're currently curled up on our mattress… which is still in the living room… and has replaced our couch since I sold it this afternoon on Craigslist.  Wahoo!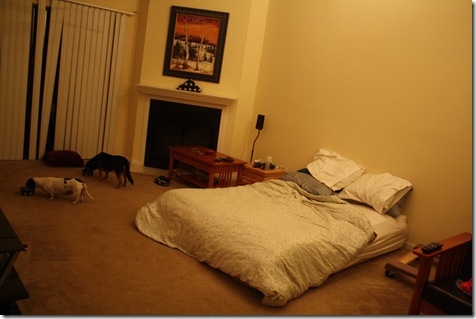 Our apartment looks BARE!
Good night, my friends!